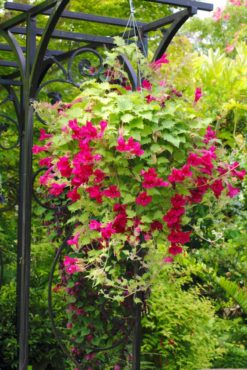 All of our garden plants are winding down for the year, yet the joy of each season's garden still plays out in gardeners' minds as winter sets in. Ask yourself what plants had an outstanding performance in the garden this year. What gave you the most color, sustained your soul or just made your heart skip a beat every time you viewed it? It is a tough call, and everyone has varying opinions about which plants did the best in their garden.
With so many outstanding garden performances, it is hard to whittle down the choices to the best of the best. Each plant brings something different to the garden. The categories chosen include best foliage, fragrance or flower.
There won't be any red carpets for these winners, but we can reward these plants with a great compost mulch for them to stand in for their moment of greatness in the sun or shade.
Best Container Plant
Plants that go into containers have to put on a long floral or foliage show. They must be able to act tough enough to grow and compete with other plants sharing a limited space.
The winner goes to creeping gloxinia (Lophospermum erubescens) for outstanding foliage and long-blooming times as a single specimen in hanging baskets. This Lophospermum beats out the petunia for a single performance.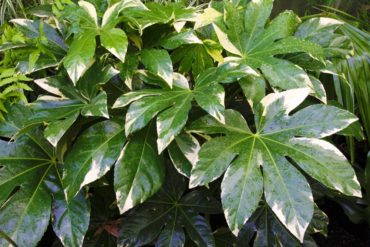 As much as people love petunias, these plants have played a starring role in containers for many years. Lophospermum is the newer kid on the block and will likely become the plant of choice for hanging baskets for years to come. They also make great spillers in large pots with mixed plantings.
Outstanding Foliage for a Shade Garden
Foliage in shade has a lot to overcome. There are no shrinking violets allowed here; they must stand out with bold statements or they may find themselves upstaged by a sea of other green characters.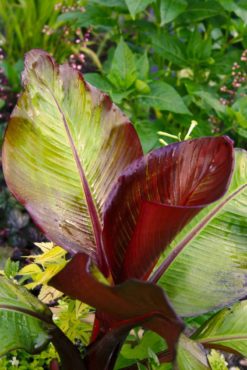 The winner goes to variegated false aralia (Fatsia japonica 'Variegata'), sometimes sold under the trade name Camouflage. Many gardeners hold out for the plant's true botanical name while the executives in charge want to market them under staged names.
No matter what its name is, this fatsia, with tropical-like leaves and stunning looks, is not only hardy here, it thrives in open to deep shade conditions. When surrounded by a boring cast of characters such as rhododendrons after their blossoms fade, fatsia gives a lovely year-round performance in comparison. To round out their show presence, off-stage the foliage is an excellent source of greenery for bouquets.
Outstanding Foliage for a Sun Garden
There's stiff competition in the foliage category when it comes to tolerating full sun. Plus, foliage has an uphill battle for competing for attention when cast next to flowers. Although leaves play a respectable supporting role next to flamboyant blossoms, there are some leaves that give an over-the-top-performance no flower can match.
The winner goes to Ensete ventricosum 'Maurelii.' When this plant comes into the garden, everyone takes notice. Although it's not hardy in the Pacific Northwest, you can easily winter it over in an unheated garage.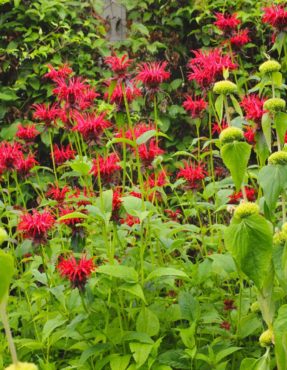 Unfurling from the center of burgundy stems, the large leaf starts out burgundy-red and ages to green with burgundy edges, while underneath it tends to show off a darker burgundy shade. Adorn your garden stage with a plant that gives the garden a lot of drama. This banana spells drama with a big D.
Hummingbird's Choice Awards
Let's face it, hummingbirds go for just about anything red. What keeps them coming back is the nectar. When a hummingbird chooses, it elects based on outstanding quality of nectar in a bright-red tube.
The hummingbird's choice award goes to bee balm (Monarda 'Jacob Cline'). The purple bracts set in a whorl hold the bright-red, large, tubular flowers. The edible fragrant foliage is sometimes used in salads. This bee balm is the most mildew-resistant of all.
'Jacob Cline' is not too fussy about the soil but it does want it moist in summer and not too wet in winter. Give it what it needs and its characters come alive in the garden.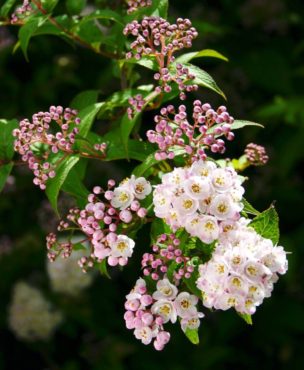 Best Flower
What do gardeners want in a flower? It helps to have a long bloom time, to look great with a lot of other plants such as perennials and grasses, and to be disease- and insect-resistant.
Out of the Western Himalayas comes the winner for the best flower, Deutzia corymbosa. When this 6-foot shrub springs onto center stage in May and June, it owns the show. During its commanding role, the plant smothers itself in white flowers with a blush of pink that open from hint-of-pink buds.
Most Unusual Flower
Everyone knows marigolds, lilies and roses. This category is about flowers that are not often known or grown.
The award for the most unusual flower goes to Paris fargesii, a darling in the shade garden. Even though this one only grows to 6 inches tall, the Paris flower invites you to take a closer look. Some people may easily overlook its subtle beauty, especially those who only appreciate the average lavish floral garden displays.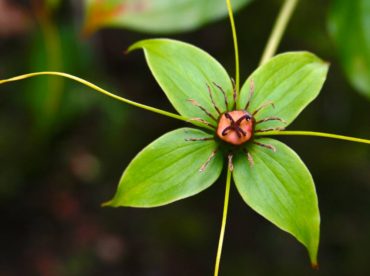 Related to our native trilliums, this species originates from the mountains of Western China and looks splendid alongside our native plants that grow in the darker spaces of our woodland gardens.
Best Vine
This category salutes the plants that aim for the sun. No matter where they are planted, they scramble up and over anything in the way of reaching the light.
The winner for best vine this year is Clematis 'Gravetye Beauty.' Named after the famed Gravetye Manor in England, this crimson-flowering, tulip-shaped beauty blooms in summer on a 6-foot vine. The vine can grow in the ground or in a container, wind up through a silvery shrub or climb a lamppost.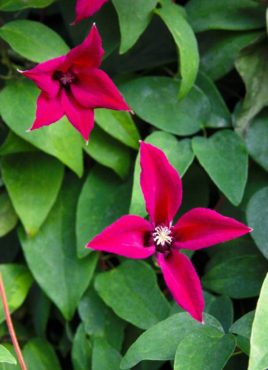 It brings splashes of bright color wherever it is planted. Prune this one in late February and let it sprawl across a lower shrub to enjoy its presentation from above, looking down into its flowers.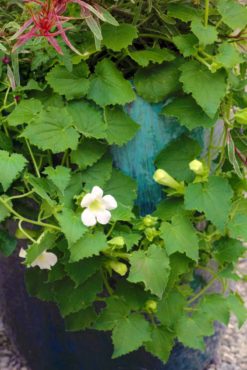 Best Fragrance
Fragrance can be sweet or spicy; however, the best fragrance is what you enjoy while walking through the garden. Whether it makes an appearance by floating in on a breeze or whether you have to reach for it with your nose, fragrance is an important element in the garden.
The winner is Daphne x transatlantica 'Blafra,' often times sold as Daphne Eternal Fragrance. This 3-foot-high shrub does not do just one performance for a few weeks and is done for the year. It lives up to its trade name by exuding its sweet fragrance from its white flowers for you to enjoy over three seasons. The shrub's biggest performance launches in spring but it follows up with encore shows in summer and fall too.
What are your choices for best plants in your garden this year?