After an epic drought this year, many West Sound gardeners are thinking about water usage, as the wise use of water is a big concern in the region. Gov. Jay Inslee declared a statewide drought last spring, even before the rest of the growing season brought little to zero rainfall coupled with above-average temperatures.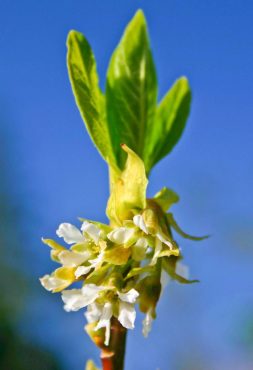 There is concern that if the groundwater is depleted, lower water levels mean a higher concentration of contaminants in the water. Kitsap County's water doesn't come from glaciers or snowfall; it comes from the sky. Being water-wise is as important in the landscape as in the home.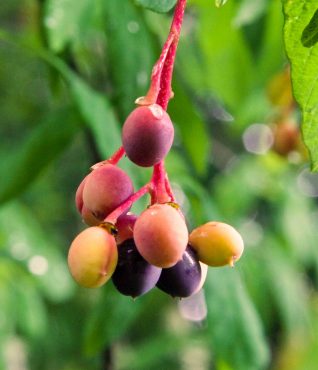 What can gardeners do to reduce water consumption in the garden and maintain food crops and ornamental plants in the landscape? Turns out there are many ways, even during normal years of a typical seasonal drought: watering less frequently and deeply, planting drought-tolerant plants and letting lawns go dormant and brown for the summer.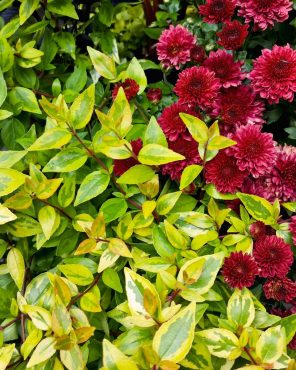 Once established, plenty of plants can handle drought conditions. Choosing native plants or other plants adapted to summer droughts can get you through the toughest drought years. You can have beautiful gardens and remain stewards of the limited resources.
Most likely, your lawn is the one that takes up most of your water use. Consider reducing the lawn or letting it go dormant (brown) in the summer. Once the rain returns, the lawn will wake up and green up. You can also seed in clover to keep it looking green. Clover has the added benefit of helping fix nitrogen into the soil.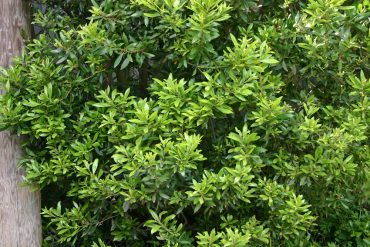 Many Mediterranean plants are perfect choices for our temperate, Mediterranean-style climate with typically dry summers and wet winters. Mediterranean plants such as lavender species and cultivars adapt well and take the drought in stride once established.
The most drought-tolerant plants you can grow are native to this region. The native Indian plum (Oemleria cerasiformis) wakes up early in late winter to early spring with white flowers. Later the shrub's fruit hangs around in clusters for a while in various stages of color and ripeness — quite handsome until the wildlife makes it disappear. The shrub also provides an early nectar source for the pollinators.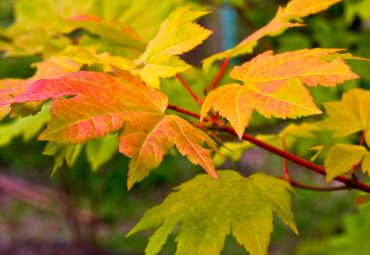 Another drought-tolerant native shrub, from May to July, is mock orange (Philadelphus lewisii). This beauty is a show-off with its four-petal, snow-white flowers and yellow stamens. Growing 10 feet tall, it can give a splendid privacy hedge when in leaf, in full sun or partial shade. The shrub requires little pruning and will grow in dry soil.
Other great drought-tolerant shrubs include manzanita (Arctostaphylos densiflora), silk-tassel bush (Garrya issaquahensis 'Pat Ballard') and ninebark (Physocarpus opulifolius 'Center Glow'). From California comes the flowering currant Ribes sanguineum 'Claremont'— a tall shrub that hummingbirds adore.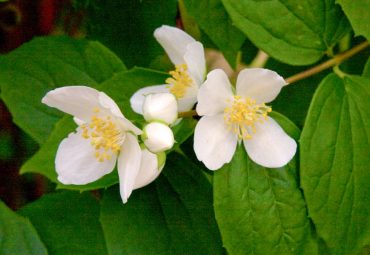 Consider taking out (or never planting in the first place) a typical laurel hedge. Besides having suck-everything-out-of-the-earth roots, it has to be constantly pruned, otherwise it will become a large tree. English laurel (Prunus laurocerasus) has become a serious pest in this climate, too. Just say no to laurel and instead consider two outstanding evergreen shrubs that grow with minimal watering needs, wax myrtle and variegated viburnum.
The Northwest native, deer-resistant wax myrtle (Myrica californica) has a similar look to the English laurel, but with darker, glossy leaves. The shrub quickly grows to about 8 feet tall and as wide. It will keep growing, eventually making a 30-by-20-foot privacy screen, or you can prune it as you would a laurel to fit a space. You can also prune it to be a single-trunk, evergreen tree.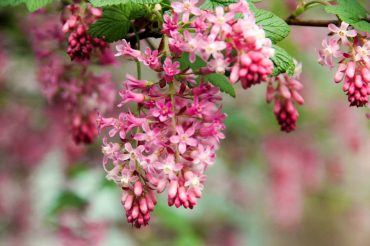 Although it has inconspicuous flowers, birds love the small, purple-black fruit. The beauty of this shrub is it can take damp spots and sail through summer drought. Poor soil, rich soil, even sandy seaside soil — you give it what you have and it will grow. Best in full sun to partial shade; however, the shrub will tolerate nearly full shade. This plant wants to grow in almost any condition you can give it.
Consider growing a wax myrtle green wall. It's great for wildlife with the added benefit of privacy, and plants in front of it will stand out against the densely packed, dark-green leaves.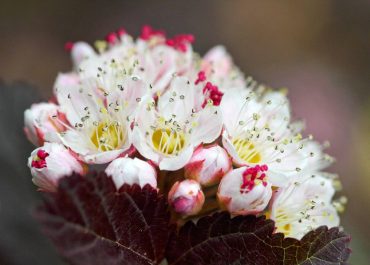 Another drought-tolerant evergreen, variegated laurustinus (Viburnum tinus 'Variegatum'), is not only beautiful all year round, it provides screening for a neighbor's deck, the backyard neighbors or necessary utilities for the house. It, too, has laurel-like leaves but with a twist of variegation.
Red buds develop in autumn and open to flattened cymes of fragrant, white flowers, followed by blue, metallic berries. This viburnum grows to 10 feet tall and wide and will make a nice specimen plant or handsome screen.
Abelia 'Kaleidoscope,' a smaller, 24- to 30-inch-tall evergreen shrub, is truly a kaleidoscope of spectacular color. Although the shrub has white flowers, the foliage is the show. Mass-plant this Abelia for a dramatic look and soften the ground with an underplanting of a drought-tolerant ground cover thyme such as Thymus 'Elfin Thyme.' The thyme's deep-green, tiny leaves set the stage for the Abelia's foliage. Plant a wax myrtle in the background and you have a simple but dramatic, drought-tolerant garden.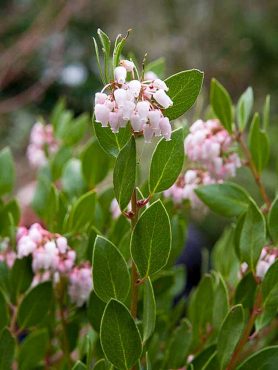 The native vine maples are popular for a drought-tolerant landscape. Particularly fetching in its red twigs, the cultivar red-bark vine maple (Acer 'Pacific Fire') needs a dappled or afternoon shade position. It needs a bit more supplemental watering than the species but an occasional deep soak will suit it fine. It's a small tree reaching only 12 feet tall, making it suitable for a small garden.
For your water-wise garden, plant your specimens together based on not only how they look together but also for their watering needs. If you must have some water-thirsty plants, put them together in one area. That way you only have to water more often in one spot instead of dragging hoses everywhere and wasting water on plants that can do with much less.
Deep watering, less often, makes plants put their roots down deeper. The deeper soil does not dry out as quickly as the surface soil, so getting those roots down to moisture areas helps you water less often.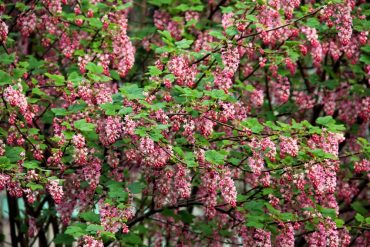 Assess Your Soil
One way to increase the health of your garden — and keep soils moister longer — is the habit of mulching every year. Mulching helps keep water from evaporating from the earth as quickly as bare soil and creates a great environment where mycorrhiza colonize plant roots, forming a biological link that helps plants be more drought-tolerant.
If you have soil, you have these microbes. There is no need to inoculate with more. In fact, adding microbes to an area will cause the established ones already present in the soil to defend their territory against the invaders. Save your money on inoculants and put it toward good compost.
Mulching with compost increases fertility, greatly reducing the need for fertilizers, and adds tilth to the soil. In addition, chemical fertilizers, herbicides and fungicides all reduce the mycorrhizal fungal populations. Simply feed your microbes with applications of compost and they will increase on their own, helping your plants thrive through the drought years.
The grass species planted in many of our Northwest lawns will die completely if we don't give them a once-a-month watering during the drought-like summer and fall months. They can tolerate going dormant but remember to water once a month to keep their roots alive.