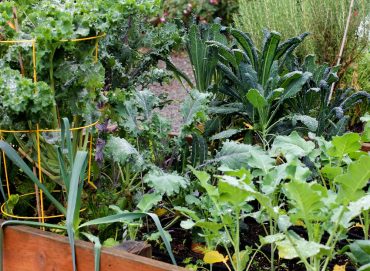 Just when the summer drought begins and the early garden is being harvested, it is time to begin thinking about continuing the planting for harvest into fall and winter. If you wait too late in the year, new seedlings will not germinate but established plantings will continue their slow growth. Many gardeners in West Sound forget to take advantage of our second spring.
Continuing the growing season beyond spring planting requires thinking about harvest time: fall harvest, winter harvest and overwintering crops, rather than planting in November or December. Timing is the key to success.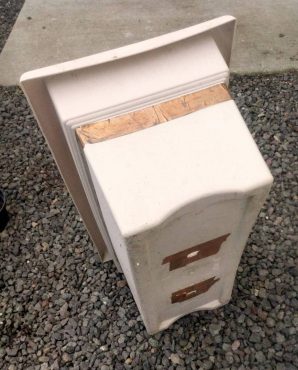 Sow seeds in July and August for fall harvest. The Seattle Tilth Maritime Northwest Garden Guide has extensive charts for the timing of planting for various veggies for year-round gardening. The Kitsap County Master Gardeners are also an excellent source of information on the topic. As recently as June, they sponsored a seminar titled Organic Gardening for Year-Round Harvests.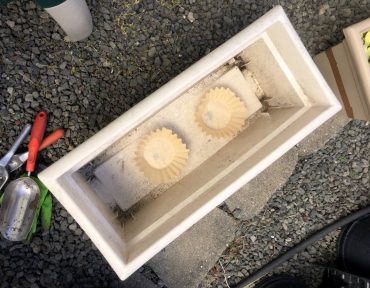 It is easy to begin on a small scale with container gardens rather than worrying about rows and rows of veggies. Cool-weather veggies such as radishes, salad greens, Swiss chard, kale, carrots and broccoli are easy crops for your first fall and winter garden. Daily watering will be needed until the seeds germinate and the plants are growing.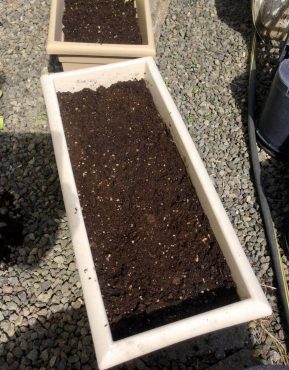 Broccoli and cauliflower are most successful from transplants purchased from a nursery. Broccoli will be ready for harvest before typical freezing weather begins in December or January. To avoid heads of broccoli being waterlogged, plant in a cold frame, hoop house or other protected outdoor structure.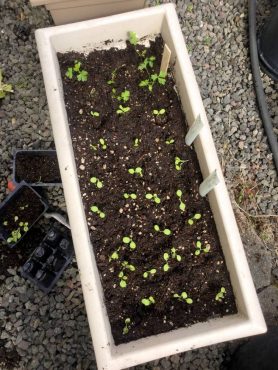 Slugs are the main pests of the fall and winter season because many summer insects complete their lifecycle before these later plantings begin to mature. Overwintered vegetables in the ground, such as carrots or parsnips planted in July or August, slow their growth through the dark, wet months and will be ready for harvest in March and April.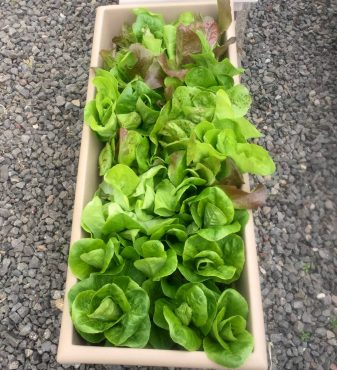 Perhaps your space is currently taken up with tomatoes, squash or other long-season veggies. Containers solve the problem of space and help you avoid the problem of planting more than you can consume.
Various planting containers are easily adapted for growing fresh vegetables. Salad boxes can be created from flower boxes that are sold in garden stores. With adequate drainage and some copper tape to deter slugs, typical plastic flower boxes make great portable containers.
Raised-bed gardens are also a good choice for your fall and winter garden because they provide the drainage needed for winter growing. However, you may not have open space due to currently growing plants.
Smart Pots are a newer choice on the market. They are black fabric containers designed to provide great aeration and drainage. Another advantage of these containers is that you control the growing medium.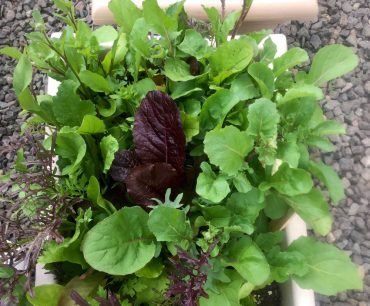 Potting mix is the next critical choice, as regular garden soil is too heavy for any container. All potting mixes are not equal. Look for good-quality, organic potting mix that has been approved by the Organic Materials Review Institute (ORMI) to get the best results. Some bags even specify that the mix is good for vegetables in containers. Read the labels carefully because there are many formulas sold in bags these days.
Seed varieties are another important consideration because some varieties have been tested and are recommended for fall and winter gardening. Territorial Seed Co. publishes a catalog with recommended varieties for fall and winter gardening and also has a chart of recommended planting times. Several other seed vendors also sell varieties recommended for cool, wet winters.
Vegetables harvested in fall and winter are wonderful to have — fresh-from-the-garden salads will be more flavorful and nourishing than anything shipped into your grocery store.