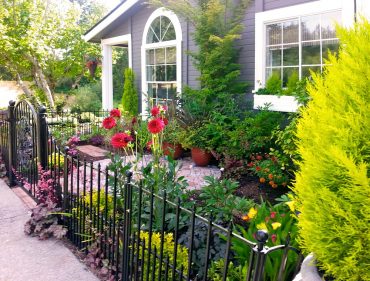 "If you've got a cause, you can find a way!"
This is a motto adopted in 1998 by a group of gardeners dedicated to making sure that everyone has a chance to learn to read. From the start, the Gig Harbor Garden Tour had its roots (no pun intended) in helping the cause of literacy for all.
How did this phenomenon come about and what has made it so successful for almost two decades? Short answer: its dedication to the original purpose of literacy.
As the story goes, a group of Fox Island friends, including Mickey Roycroft, Paula Pascoe and Dana Herz, decided to partner with Tacoma Community College to support their program for adult literacy. The first season consisted mostly of gardens on Fox Island but, in following years, the group started scouting greater Gig Harbor for possible participants.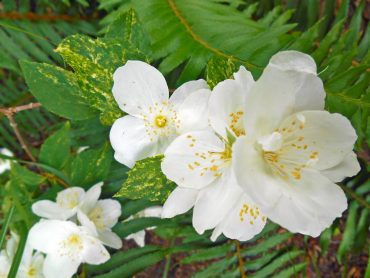 One of the gardeners they talked to was Carolyn Milgard. When she learned that adult literacy was their cause, she realized that her gardener, who was quite bright in every other way, could not read. He was unable to improve his job opportunities because of his illiteracy.
Milgard became a strong supporter of the tour. Even though her own garden lacked the necessary parking space required for a tour, she organized a gala fundraising party on the night before the tour. This attracted community attention.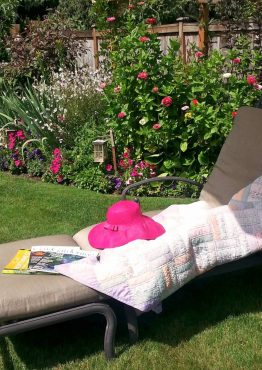 Mark and Inez Ritchie were two of the gardeners involved in those early years. They are among the few remaining members of the original group who are still involved.
Hundreds of people have given their time and commitment over the years and the tour has evolved and changed with the times. Many people have left and then come back years later to renew their involvement.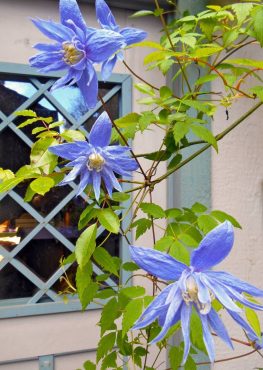 For 14 years, the tour worked with TCC and donated its proceeds to the adult literacy program. After many years and many permutations in leadership, the tour severed its relationship in 2011 when TCC realized it could no longer provide office and technical support.
At that point, the Gig Harbor Garden Tour Foundation was established and became a separate nonprofit entity, mainly through the efforts of Karen Beck, who was chair at that time. Since then, the proceeds have been dispensed through grant applications; the range has been widened to include organizations with specific literacy programs for at-need children and young adults.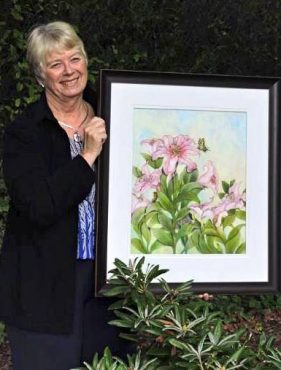 When you buy a ticket to see the beautiful gardens of Gig Harbor and the surrounding area, you are also providing the joy of reading to a worthy child or adult. Last year's recipients included Reach Out and Read, Discovery Elementary, Tacoma Community College, Key Peninsula Preschool, Communities In Schools of Peninsula and Evergreen Elementary.
Featured Gardens
The seven gardens featured during this year's Gig Harbor Garden Tour, on June 25 and 26, are all creations of the individual owners. As usual, the gardens are an array of sizes and locations, choices and tastes. There is something for every gardener to look forward to. It's a great way to spend a summer weekend in gardening heaven.
At each garden, the host gardeners will be available to answer questions. There will also be knowledgeable volunteer docents on hand.
To find out how to volunteer as a docent or greeter at one of the gardens, please go to gigharborgardentour.org and click on "Participate."
Guest Speakers
On Friday, June 24, Kelly Dodson and Sue Milliken of Far Reaches Farm will be featured at The Wesley Inn in Gig Harbor at 7 p.m.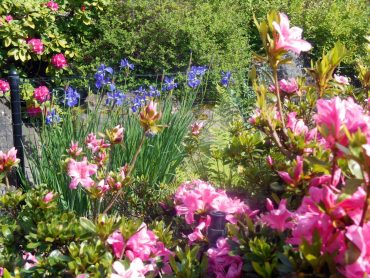 Great favorites among serious gardeners, Dodson and Milliken are two of the most-wanted garden speakers in the Puget Sound area. Their speaking appearances include the Northwest Flower & Garden Show. Their nursery and online store, just outside of Port Townsend, has been featured in Martha Stewart Living in March 2015, and in many other local and national garden publications.
These two are plant hunters extraordinaire. Far Reaches Farm is a plant collectors' dream, bursting with an array of plants from China, South Africa, Australia and New Zealand, as well as the more common and familiar Northwest natives.
They propagate and grow most of their own plants. A plant sale will follow the lecture.
Entrance to the lecture is included in the tour ticket price. Tickets will also be available at the door for $10 to the general public (subject to availability).