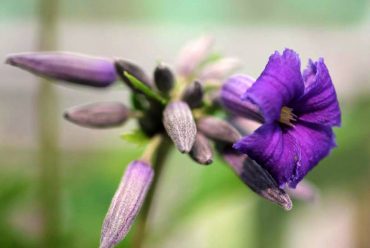 It's exciting when new plant introductions bump up against spring. If you love gardening, you know how easy it is to surrender to spring fever. When the urge to plant strikes, you scurry about in a feverish excitement that can make a shark-feeding frenzy seem like an afternoon picnic on a Seabeck beach.
Spring fever may be a response to eons of planting food sources in spring for later harvest. The coming of the growing season has long conditioned humans to sow and plant with frenzy so that they wouldn't starve and harvest enough to hoard a cache of food over winter.
Every year, gardeners welcome the new plant on the block. It keeps them excited, always coming back for more. Although it won't cure the new season fever, it may tamp it down, at least until next spring.
The new plants are sure to become welcome members of many gardens around West Sound. Let's peek at some of the new varieties coming down the horticulture pike this year.
Clematis 'New Love'
Most gardeners are familiar with a climbing clematis vine. Lesser known are the species and cultivars that don't climb. Most of the nonclimbers sprawl on the ground or behave as opportunists leaning on their neighbors.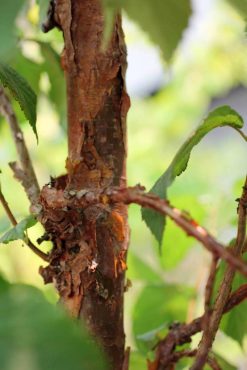 The new cultivar Clematis 'New Love' has erect, woody stems that stand upright without any support. The variety reaches 2-3 feet tall by 1-2 feet wide. Clusters of sweetly scented, deep-violet-blue, star-shaped flowers blossom on new wood.
Plant your new love in the full-sun to part-shade border as a specimen in a fertile, humus-rich, well-drained area. You can also plant it in a summer container. In late February to early March, prune the stems down to 4 inches tall.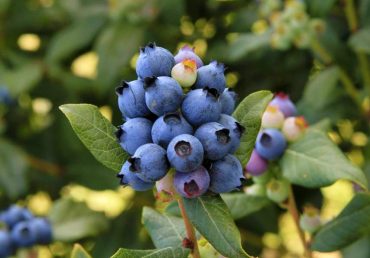 Exfoliating Farges Filbert
Technically, this medium-sized, pyramidal tree is not a new variety, yet the filbert species from China is rare enough that it is included in the group. What excites tree lovers is its exfoliating bark that rivals many birch trees. It's not surprising since birch and filberts belong in the same family — Betulaceae.
In fall, the leaves turn a soft-yellow hue. First introduced to the United States in 1996, this tree makes a fine specimen for the landscape. It grows best in full sun to partial shade, in well-drained, neutral soil, so you may need to lime the local soil that's typically acidic. The Farges filbert (Corylus fargesii) is a disease-resistant tree that will grow approximately 25-30 feet tall.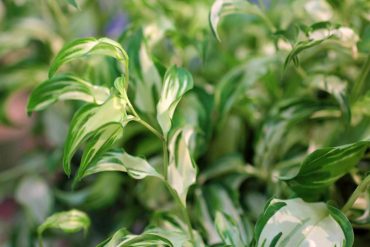 Perpetually Fruiting Blueberry
A blueberry discovered in Oregon and aptly named Vaccinium 'Perpetua,' it gives two berry crops per growing season. Most blueberries bloom and fruit on old wood after going through a chill period in winter. 'Perpetua' does the same; however, it also blooms on new wood without the usual cold requirement, giving another crop of blueberries in the fall.
The compact plant looks great in the landscape with its dark-green, glossy leaves. Two other great attributes of this plant are the leaves' dark-red fall foliage and newer canes that are yellow and red in winter. Uses include edible, ornamental and wildlife forage plant.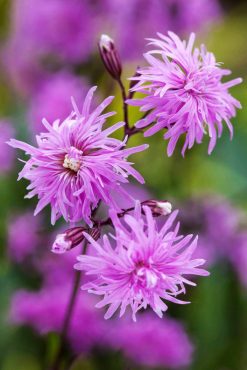 Petite and Sweet Lychnis 'Jenny'
A Lychnis that won't make a weedy, seedling mess in your garden? Yes! You won't rue the day you planted this one, since the flowers are sterile so it does not seed around.
This well-behaved perennial has double lavender flowers on compact plants that reach 14 inches tall. The plant is versatile enough to grow in full sun or partial shade.
Debuting this year — look for it at your favorite garden centers. If you want a similar but taller Lychnis, there is always 'Jenny.'
Chinese Fairy Bells a la Variegation
If you love variegated plants, be prepared to fall in love with this shade-loving perennial. A 2015 introduction, this naturally occurring branch mutation resulted in the variegated Disporum cantoniense 'Moonlight.'
This little mutant starts out cream and green, yet as the weather cools in autumn, the foliage takes on shades of purple and pink. Its flowers are the typical fairy bells of the species.
Pixie Grapes
Originally bred for grape research, this plant reach only 2 feet tall. You can plant this in a container as an ornamental plant and grow fruit on your outdoor table at the same time. The miniature vine helps give another new meaning to the term table grape.
Although recommended for container growing, you can also plant the pixie grapes (Vitis vinifera 'Pinot Meunier Purple' and 'Pinot Meunier White') in your garden. Use the fruit for home fermented wine or sparkling wine. The grapes are also edible with a sweet, tart flavor.
The best part is you can easily hide the small plant under bird netting when the grapes get close to ripeness.
Camouflage Aralia
Despite the tropical flair, this evergreen shrub is hardy for this region. Fatsia 'Variegata' really adds a bold look to the garden. Dan Hinkley found this variety in Japan with foliage that has chartreuse-gold centers and green and lime-green mottling across the leaves.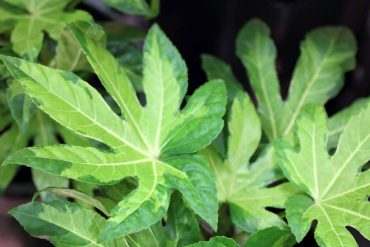 The plant is excellent in containers as a solitary plant or as a foliage accent in a mixed container. And if you are into the camouflage look, this will make a great accent plant next to the driveway where you park your Hummer. Give this evergreen shrub some space in the shade.
The Little Angel's Trumpets
Another shrub that looks tropical and is as tender as most tropical plants, it gives a dazzling flower show in the summer. Two of the newest Brugmansia's Little Angel series are B. 'Little Angel Yellow' and 'Little Angel Blush.'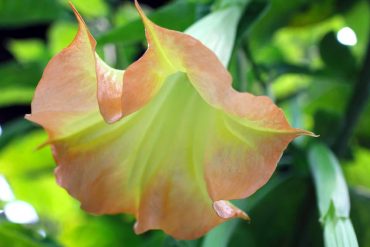 The shrubs only reach 5 feet tall yet there is nothing little about the flowers. The blossoms are the same large, dangling trumpets as their larger sisters have. If you want a great-looking shrub smothered in trumpets, you will need to fertilize often, as it is a heavy feeder.
Overwinter your brugmansias in an unheated garage and cut down on the water, keeping the soil just barely moist. Do not fertilize until spring. Slugs love the foliage so put a copper barrier strip around the pot to keep them from climbing up into the foliage.