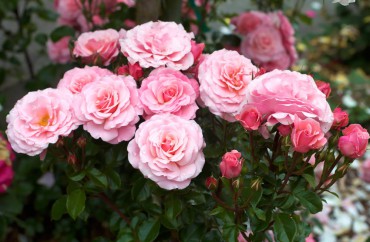 Roses can be a delightful part of a sunny border and this is a good time of year to add new ones to your garden.
Modern roses, which are readily available locally, are classified into several groups and the hybrid tea is the most popular. Hybrid teas are easily recognized by single, large, shapely blooms on long stems, similar to florist roses. Grandifloras were first introduced in 1954 to accommodate a hybrid tea type rose that mostly forms clusters.
Second in popularity to the hybrid tea are the floribundas. Floribundas are characterized by many large clusters with more than one bloom in flower at any time. Hybridizers have developed floribundas in many colors, with flowers that range from a formal, high-pointed center to a loose grouping of petals.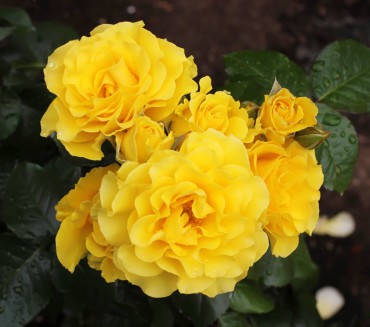 Miniatures are petite roses, either with a formal or informal shape that usually grows 1 to 2 feet tall. Minifloras are roses that are too large for the miniature class but not large enough for the floribunda class and grow to between 2 and 3 feet tall. Shrub roses, which include the popular David Austin English roses, is a category that includes diverse growth habits and is known to be vigorous and produce large clusters of flowers.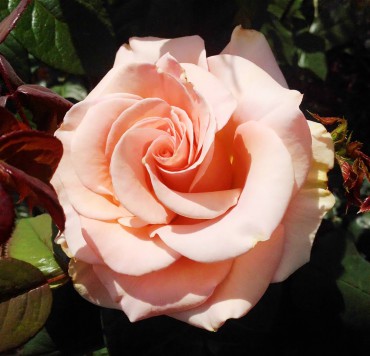 The hybridizer of any rose determines into which category the new cultivar will be placed. A rose is an old garden rose (OGR) if the class was in existence prior to 1867. Part two of this series will cover old garden roses that grow well here.
Pruning Existing Roses
Roses grow best during the end of the rainy season, as the daylight increases, so now is the time for action.
The first task of the season is to prune roses if you have them in your garden. Sharp, bypass pruners are the tool of choice to get a clean cut that will not crush the rose canes.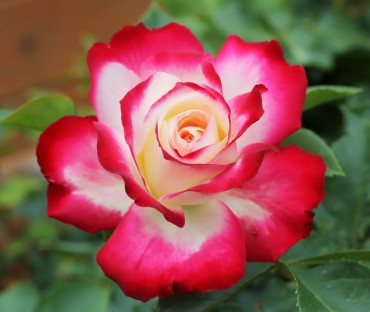 The time to prune is in early March when you see the canes beginning to get swollen bud breaks or the beginning of leaf stem. Pruning roses stimulates further growth. Before the leaves expand, you can see the structure of the plant and predict where future canes will grow and flowers will bloom.
When you prune a rose cane, it is best to make the cut just above an outward-facing bud break to give the plant a good shape with future growth. Thinning the number of canes and shortening canes on a bush that has been in the ground three or more years will stimulate new canes and more abundant flowers.
This applies to all roses except climbing ones and once-blooming, old garden roses. Once-blooming roses should be pruned after blooming in early summer.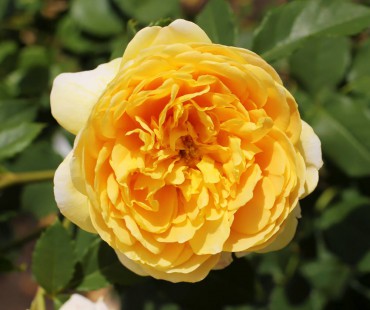 When deciding which canes to remove, look at the bush and determine which canes are newer growth and which are old, discolored and rough looking. The damaged or old ones are your candidates for removal. Pruning should remove up to one-third of the total number of canes per year, cut all the way back to the bud union if grafted, or to the ground for own root roses. That is the key to get fresh canes or basal breaks from the plant.
Shortening the remaining canes is the second part of spring pruning. If you want large roses, take the canes down to around 3 feet. Hybrid teas and floribundas respond well to this style of pruning. If you want more roses for garden color, for example on shrub roses, leave the canes a little longer.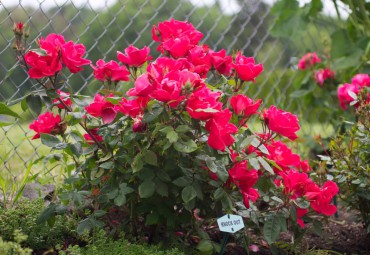 Do not be timid about pruning. It will stimulate new growth that produces the best flowers. Shaping the bush for the space where it is planted should also be taken into consideration.
The Kitsap County Rose Society has planted and tends a rose garden at the Silverdale Library. A pruning demo is scheduled for Sunday, March 1, at 2 p.m. You can also get information about pruning roses by contacting a local American Rose Society consulting rosarian.
After spring pruning is a good time to add organic fertilizer to the soil. Alfalfa meal, fish emulsion, worm castings and liquid kelp are some examples of good rose fertilizers. Top dressing with compost after fertilizing is also a good practice for new or existing roses. Since the soil temperatures are cool now, under 60 degrees, chemical fertilizers are not recommended.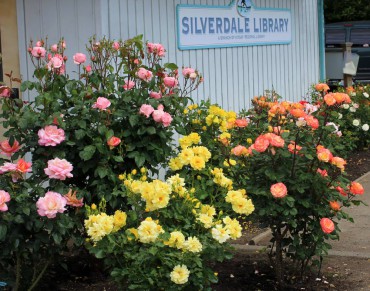 Selecting and Planting New Roses
Local nurseries have roses in containers on display at this time of year and have some very good choices of rose varieties.
Before shopping for new roses, it is good to do a little homework in the garden to know where the plant will grow and thrive. Space available, desired color accent and size considerations should be estimated before a shopping trip.
Scented roses should be placed where the fragrance can be noticed when walking past that section of the garden. When considering a climbing rose, make sure you've planned for a support structure. Most miniature roses can be planted in large patio pots if kept well watered or near the front of a mixed border as long as the surrounding plants will not provide shade during summer. Roses will need to be watered during the dry summer months.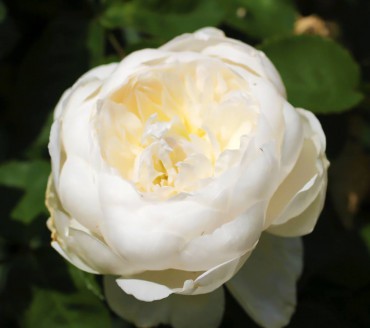 When you are ready to plant a rose that has been started in a container at a nursery, dig a hole twice the width and depth of the rose in the container. Minimally amend the excavated soil with compost but not chemical fertilizer because it could burn or shock the newly forming roots. A bit of compost mixed with the native soil will give you good results if you keep the plant well watered during its first season in the ground.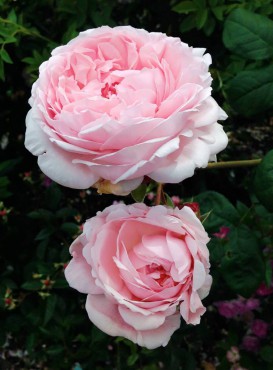 Fill the hole half full of your minimally amended soil, water it in well then carefully remove the plant from the container and put it in the hole. Jiggle the bush and roots a bit so that the soil fills the voids under the roots, let the water subside and finish filling the hole. Build a dike about 1 foot in diameter, fill the depression with water, let it subside and fill it again.
You'll want to keep the soil damp but not muddy. In this area it is OK to plant your rose a bit deeper in the garden than it was growing in the pot.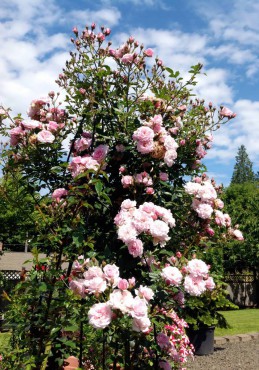 If roses are new to your garden, know that modern varieties have been bred to resist the ever-present fungal diseases such as blackspot and powdery mildew. Informed selection at the very beginning will help you avoid these diseases that have given roses such a bad name in the past.
Some rosarians choose to spray preventatively to kill any blackspot and powdery mildew spores that may be in the garden. Not all sprays are harmful to the environment and a newer one called Green Cure is very successful at killing the spores if you begin early in the season. The active ingredient is potassium bicarbonate in powder form that is mixed with water at the rate recommended on the package. Do not confuse this product with baking soda (sodium bicarbonate), which it is not generally effective on roses.
The blackspot and powdery mildew fungi you have seen on roses are specific to roses and are not the same diseases you may see on other plants. Remember to always follow the label directions when using any product.
Growing a few modern roses in a sunny mixed border will bring colorful rewards from late May until late October if your roses are not crowded by other plant foliage and get sun, air space and water during the dry months.
This is the first of a three-part series about seasonal care for roses in the West Sound.