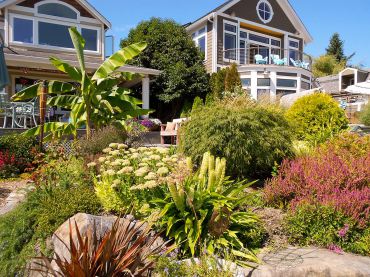 Cicero once said, "If you have a garden and a library, you have everything you need."
Those words still ring true today and are especially applicable to the Gig Harbor Garden Tour. For the last 16 years, the tour has dedicated its profits to helping people of all ages gain the gift of literacy.
When you buy a ticket to see the beautiful gardens of Gig Harbor and the surrounding area, you are also providing the joy of reading to a worthy child or adult. Profits from past tours have supported programs at Peninsula Communities In Schools, Boys & Girls Club of Gig Harbor, the Gig Harbor branch of Pierce County Libraries, Reach Out and Read (Pediatrics Northwest) and Reading is Fundamental at Evergreen Elementary.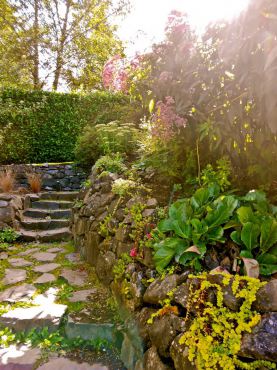 Something for Everyone
The organizers of the tour are dedicated to finding a diversity of gardens for public viewing each year. There's always a mix of fabulous "by-the-sea" views, peaceful backyards chosen for comfort and entertaining, easy-to-maintain gardens and secret hideaways that you'd never find on your own.
There's something for every gardener: casual eclectic style to native Northwest, elegant contemporary to cozy cottage gardens, and simple, everyday plantings to exotic horticultural "finds" for the plantoholic.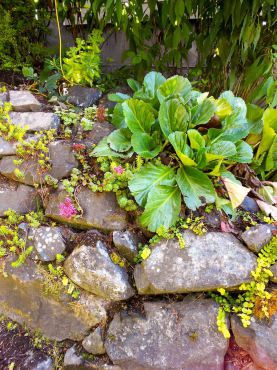 The Gardens
The gardens are all "hands-on" creations. The host gardeners will be available for your questions and for your appreciation.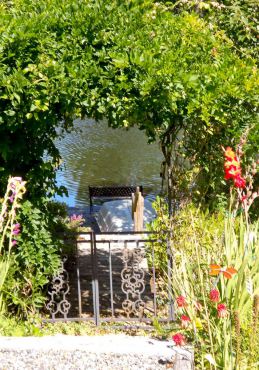 The Hegnes garden has been featured in national garden magazines. This suburban backyard is arranged in "garden rooms" and open areas connected by paths that give the visitor the feeling of a much larger garden. Healthy soil and educated horticultural practices keep the garden bursting with color throughout the season.
Just down the road, Maria and Chad Smart have convenient access to the local nursery, Rosedale Gardens. Their garden features wide perennial beds edging a rock stairway down to a terraced lawn. Edging the lawn is a massive stonewall topped by a hillside border.
The Peccheninos' garden on Henderson Bay has been on the tour before but it is a favorite and always a delight for visitors. With a slightly Asian and contemporary feel, this garden is a Northwestern gem with rocky backdrops and water views that add to its serenity and flowing beauty.
A wonderful cottage garden surrounds O'Briens' home. The new gardener will find many fresh and functional ideas here. Backing up to Sylvia Lake, this small garden is a delight and an inspiration.
The neighboring gardens of the Andersons and the Baileys sit side-by-side on Wollochet Bay and make a person dream of summers at the beach. Graceful grasses and sedges blend in beautifully with sand and driftwood on the water side, while the street-side gardens express the different styles of the owners: one country style and one contemporary.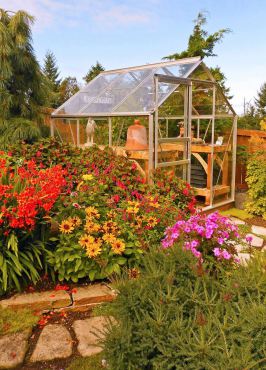 The final garden on the tour is actually cared for by the owners' parents, who happen to be Master Gardeners. Jennifer and Eric Gonzales work full time so Jennifer's parents, the Nelsons, have created a new, beautiful garden that the whole family can enjoy. Across the road is a nicely remodeled barn where some of the garden lectures will take place.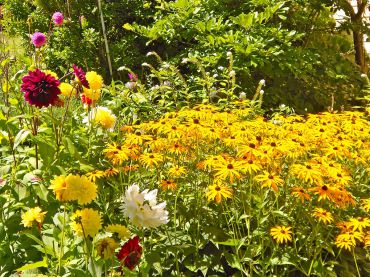 Garden Speakers
An added bonus for every ticket holder is entry to lectures by four renowned gardening experts. Riz Reyes of the Center for Urban Horticulture will speak on "Travels of a Garden Foodie" on Thursday night before the tour. Reyes was a popular speaker on last year's tour and is excited to be coming back.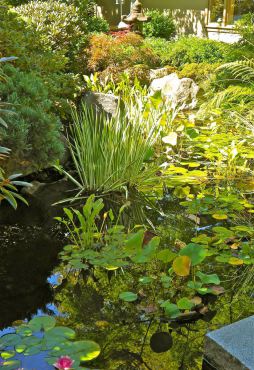 New to the tour are two Seattle women, Debra Prinzing and Laura Watson. Prinzing is the author of seven books, including "Slow Flowers: Four Seasons of Locally Grown Bouquets from the Garden, Meadow and Farm" and "The 50 Mile Bouquet: Seasonal, Local and Sustainable Flowers." Her topic is "Follow Your Flowers from Field to Vase." She will also demonstrate flower arranging, and her beautiful bouquets will be auctioned after her talk.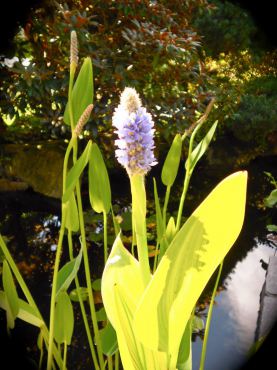 Watson is the regional expert on clematis — those climbing, clinging and cavorting vines that are favorites of many Northwest gardeners. Her topic will be "Clematis as Companion Plants."
The final speaker, Sue Goetz, is well known to WestSound Magazine readers. Her success as a garden designer has earned her numerous awards at the Northwest Flower and Garden Show. Her topic this year will be "Perennials Contained."
Vendors
Each garden has vendors selling garden-related items and crafts. A sampling includes gorgeous fuchsias by The Secret Garden, pottery by Nature's Lover Clay Works and specialty plants by Glenwood Gardens. Carrying through with the reading theme, there will even be a booth selling high-quality gardening books at discounted prices.
2014 Tour Information

Saturday, June 28, 10 a.m. – 5 p.m.
Sunday, June 29, 10 a.m. – 4 p.m.
Tickets: $25, $20 for groups of 10 or more; valid both days

Ticket Outlets

Gig Harbor: Ace Hardware (both locations), Rosedale Gardens, The Garden Room, Wilco Farm Store, Wild Birds Unlimited
Lakebay: Sunnycrest Nursery
Tacoma: Gardensphere Nursery
University Place: Willow Tree Gardens & Interiors
Online: www.GigHarborGardenTour.org