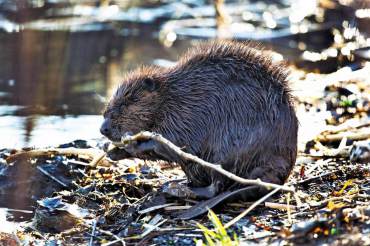 Castor canadensis
Castor canadensis (beavers) are the largest rodents on our continent. They can be 3 to 4 feet long from head to the tip of their paddle-shaped tails and stand a foot tall at the shoulders. Their front feet (with claws for digging and grasping) and back, webbed feet are perfectly adapted for their habitat and life cycles.
Nearly every state, with the exception of Hawaiian Islands and arrid regions, has populations of beavers. At one time, they were nearly extinct because of their lovely, luxuriant, thick, water-repellent fur. And at other times, they were thought (erroneously) to be too destructive of forests and waterways.
Studies have shown that beavers are good for water quality, riparian regions, growth of both deciduous and evergreen trees and also provide habitat for amphibians, other mammals and salmon. (See the sidebar for more complete details on the assets beavers bring to natural areas and resources.)
Beavers are monogamous, mating in January and February and birthing young (called kits) in March into April. The females give birth to two to six kits. The parents, young and yearlings all live in their den (also called lodge) together. However, at anywhere from 6 to 12 months of age, the "yearlings" are encouraged to forge their own lives and territories.
Beavers have been called "nature's engineers." It's believed that engineers through the centuries have learned their own craft from observing how beavers construct dams, waterways and dens. In the 1930s, the U.S. government put 600 beavers to work alongside the Civilian Conservation Corps in projects to stop soil erosion by streams in Oregon, Washington, Wyoming and Utah. At the time, it was estimated that each beaver, whose initial cost was about $5, completed work worth $300.
In a pilot study in Washington state, the Lands Council is reintroducing beavers to evaluate projections that if 10,000 miles of suitable habitat were repopulated, then 650 trillion gallons of spring runoff would be held back for release in the arid fall season. This project was developed in response to a 2003 Washington Department of Ecology proposal to spend as much as $10 billion on construction of several dams on Columbia River tributaries to retain storm-season runoff. The state of Utah published a beaver management plan that includes reestablishing beavers in 10 streams per year for the purpose of watershed restoration each year from 2010 through 2020.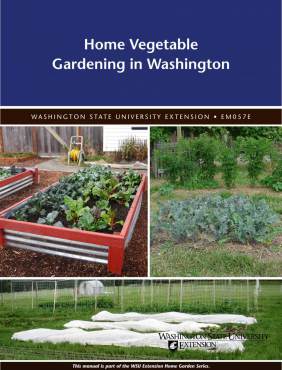 Beavers are mostly nocturnal, making it sometimes a rarity to see one. However, there are several areas in West Sound where they are alive and well. Newberry Hill Heritage Park on the Seabeck Highway in Central Kitsap has a population of beavers, as do other regional and state parks. Check with local rangers and park staff to see where to best observe beavers.
It is best to be still and quiet when waiting for them to make their presence known near their lodges and dens. Their entrances to these domiciles are underwater. You might see a beaver's trail made when it drags tree limbs and even whole small trees through the underbrush.
It should be noted that when beavers cut down small, deciduous trees, the trees nearly always regrow from the stumps left behind. In this way, beavers could be thought of as nature's pruners and thinners — they're not only engineers but also foresters.
Once in a while a beaver colony will become a nuisance. WDFW has very thorough and helpful information on what to do if this occurs. One of the tips involves a "beaver deceiver," which the stewardship volunteers at Newberry Hill Heritage Park have actually had to use near some culverts, one of beavers' favorite places to construct their dam, to calm and slow down water coming through the culvert. It's also a good place to build their dens. Alas, it isn't a good thing. The beaver deceivers encourage the beavers to relocate away from the openings to the culverts. (See the WDFW link shown in the sidebar for more information.)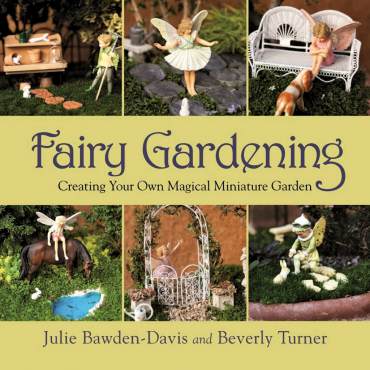 Beavers live five to 10 years in the wild. The only predators of beaver other than humans are coyotes, bears, cougars and bobcats but most beavers escape predation by taking refuge underwater. A beaver diet consists mostly of plant material (particularly woody plants). Their cache of twigs and plants is stored underwater during the winter months. In the lowlands of Washington, Oregon and British Columbia, there is enough fresh food available that beavers do not seem to use this storage method.
Planting Winter Veggies
Believe it or not, June and July are the months to put in the veggies for harvesting during late fall and winter months. Some will even be harvestable into next spring. But you'll need to get those seeds planted now.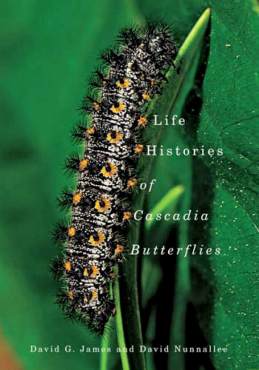 Ideal plants to grow for winter harvest are chard, kale, spinach, carrots, beets, Brussels sprouts and broccoli. Visit the Master Gardeners at Anna Smith Garden on Wednesday mornings near the intersection of Fairgrounds Road and Tracyton Boulevard, the Heritage Garden on Tuesday mornings behind President's Hall at the fairgrounds, Blueberry Park on Sylvan Way in Bremerton and Raab Park P-Patch and Youth Garden at the south end of Caldart in Poulsbo. Master Gardeners are also at numerous local farmers markets and at the WSU Kitsap Extension office in Bremerton to assist gardeners in growing both summer and winter veggies.
It's also a good time to put in veggie starts found at local nurseries and farmers markets. You'll be eating them within the next few months. Warming temperatures in July and August are great for growing starts put in during the month of June.
You can even plant some veggies from seed now. Look on the seed packets for the harvest time — you'll find 30, 60, 90 days listed. If you choose the shorter numbers to harvest (i.e. 30 to 60 days), you'll be eating fresh produce well into fall. Stagger plantings a week apart during June and July to maximize harvesting.
Perhaps the best book written on the subject of growing vegetables in the Northwest is "Winter Gardening in the Maritime Northwest" by Binda Colebrook. If you can only pick one book on the subject, this is the one to find. It's available at local libraries and can be ordered from your favorite bookstore.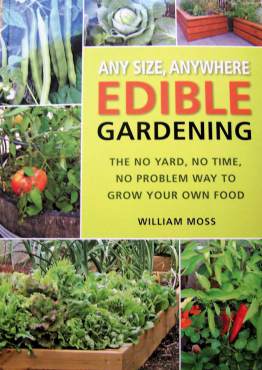 Free Resource for Growing Produce
Washington State University Extension and Research Center staff and the public are fortunate to have Carol Miles, PhD, a vegetable research specialist. Her life's work has been devoted to how to grow a host of vegetables, particularly for home gardeners. She and other WSU staff have put together a most excellent, free publication for home gardeners. This publication, "Home Vegetable Gardening in Washington," can be accessed online at pubs.wsu.edu. Key in EM057E in the search bar and the link will appear for downloading it.
This publication features 29 pages of information on where, how, what and why to grow your own vegetables. You'll find photos, illustrations, maps, charts and tables, nutrition lists and even tips on which veggies are the most economical and tasty to grow in comparison to those purchased. Miles covers everything from soils to harvesting, as well as when and how to harvest. Color photos illustrate techniques and tips. Also included are photos with examples of floating-row covers, several types of raised beds and containerized plantings.
Fun for Families
Check with the WSU Master Gardeners and with local parks and recreation offices for a list of summer gardening activities. They're offered at Raab Park in Poulsbo, Blueberry Park in Bremerton and Anna Smith Garden near the fairgrounds. WSU beach naturalists will be on duty on a regular basis at several state and local parks to assist visitors in discovering the beauty of the marine shorelines and in learning about all the creatures that can be seen when the tide is out. Visit the Kitsap County Extension website at county.wsu.edu/kitsap/Pages/default.aspx for details. Or call 360-337-7157, ext. 3244 to receive a list of upcoming events.
Garden Tours Galore
Don't miss these tours this summer: Bainbridge in Bloom (July 12 and 13), celebrating its 25th anniversary; Gig Harbor Garden Tour — A Tour for Literacy (June 29 and 30), marking its 16th anniversary; and Manette Edible Gardens Tour de Coop (Aug. 3).
Summer Book Picks
Visit your favorite bookstore or the local libraries to check out these books.
"Fairy Gardening — Creating Your Own Magical Miniature Garden" by Julie Bawden-Davis and Beverly Turner — numerous photos, great instructions, lots of references and a plant list for miniature plants. A great book with ideas even if you don't want to garden in miniature.
"Life Histories of Cascadia Butterflies" by David G. James and David Nunnalee — an amazing resource for the butterflies and larvae that visit or inhabit our region. All photos are in color. This is a great reference book but also fun to peruse even if you're an extreme novice.
"Any Size, Anywhere Edible Gardening — The No Yard, No Time, No Problem Way to Grow Your Own Food" by William Moss — one or two of the recommended plants won't grow in this misty, cooler climate but all the techniques, tips and especially the examples of how to grow in small spaces are great.
"Homegrown Vegetables, Fruits and Herbs (A Bountiful, Healthful Garden for Lean Times)" by Jim Wilson — another book that's easy to read and use, colorfully illustrated with true to life photo resource. Everything shown, except perhaps the small watermelons, could be grown in local yards.