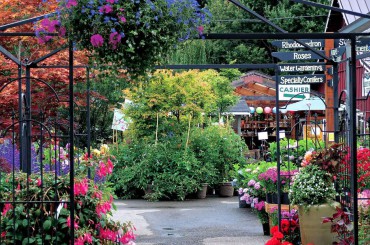 For nearly 40 years, Poulsbo's Valley Nursery has been a fun and floriferous stop on the to-do list of those with a garden or gardener in the family. Homeowners, plantaholics and day trippers alike from around the Puget Sound area are drawn to the six-acre nursery like bees to bergamot, Stellar jays to sunflowers and deer to — well — everything else.
Today, Mike and Darla have crossed the Hood Canal to fill a red wagon with lilacs and peonies to brighten a boring border. Karen and Janice brought lattes from Bainbridge Island to spend a relaxing morning checking out the hottest new heucheras and hostas. Gene, who lives only a few minutes from the nursery, is hanging out at the Answer Shack for tips on the proper care of raspberries.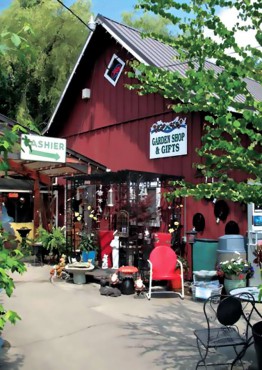 And so begins another day at one of Kitsap County's oldest and largest privately owned purveyors of plants. In addition to a full range of perennials, annuals, vegetable starts, fruit trees, hanging baskets, containers and container plants, the nursery offers gardening gifts and supplies, wedding flowers and garden consultations. From the newest and sexiest horticultural couture to the tried-and-trues of Grandma's garden, Valley Nursery seeks to satisfy everyone's inner green thumb.
In 2012, Valley added more fauna to its flora when the nursery's longtime fluffy mascot, Bizzie the cat, was joined by a flock of Norwegian Jaerhon chickens. As stated on the information sheet posted on their upscale coop, Jaerhons are the only true Norwegian breed of chicken. Natural and dedicated foragers, the birds are also good egg-layers.
Valley Nursery continues the urban farm theme in 2013 by growing vegetables onsite in raised beds. This vege-scape will demonstrate proper growing methods of popular garden fare. Nursery visitors are encouraged to grow along at home, guided by regular posts on Facebook and the Valley website. These daily or weekly updates share the right time for planting cucumbers, thinning carrots, feeding tomatoes and harvesting onions.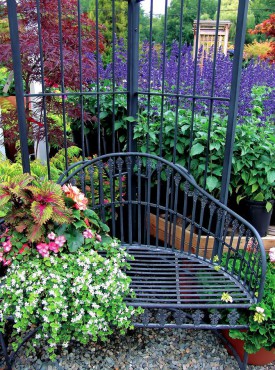 2013 is also the year of the Cool Plants for Hot Places container exhibition. For one weekend in May, specialty grower Western Horticultural Products of California provides a sampling of unconventional arid plants rarely seen in Northwest landscapes. These easy-care season extenders include agaves, aloes, grevilleas and other tender perennials that fill out quickly and make a long-lived statement in containers spring through fall. Come winter, they can be held over indoors or be replaced the following year.
Raised veggie beds, chicken husbandry and affordable yet uncommon ornamentals are the latest in Valley's efforts to expand the gardening experience of its customers. The nursery's popular classes are still offered onsite at no charge. Owner Brad Watts' tomato class is a perennial favorite, stemming from what some say is his lifelong tomato obsession.
Rumor has it that Valley's two wooden trolls, ValNur (who greets visitors outside the entry gate) and NurVal (migrating around the perennial and annual houses), may soon be joined by Valerie, the advice troll. Too busy to make personal appearances — at first, anyway — Valerie will answer questions via Facebook and email newsletters. Her advice will include recipes, growing tips and fun for young gardeners. Valerie is the latest incarnation of Valley's focus on providing good gardening information, which began with a staff of experienced horticulturists and recently expanded to include the Answer Shack that caters to the curious during the busiest seasons.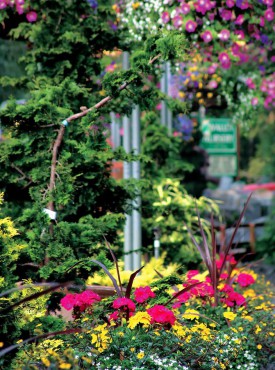 Happily, some things stay the same. In 2013, Valley Nursery will again host its March sale. In addition to specially priced items, a special coupon book will be available for $1. The five coupons within are redeemable one at a time over five months at Valley. All proceeds go to assistance organizations North Kitsap Fishline and Kingston Sharenet. In 2012, the inaugural offering of coupon books brought in more than $1,000 for Fishline. This money was followed at season's end by a large donation of vegetables from the nursery's first demonstration kitchen garden.
At Valley, the wedding department not only designs bouquets and boutonnieres, but allows the happy couple to rent items from around the nursery. Arbors, trees, blooming plants, hanging baskets and even outdoor furniture are all available.
Of course, even Valley Nursery has limits. For instance, it cannot sell a rhododendron with blooms of cerulean blue to match the house trim or a citrus that will produce grapefruit in a Northwest yard. It does, however, offer new and special plants at every season — plants not available everywhere else. Collectors and casual gardeners alike find a home here. Valley wants its customers to know that gardening doesn't have to be intimidating. Not only can anyone garden, they can enjoy it.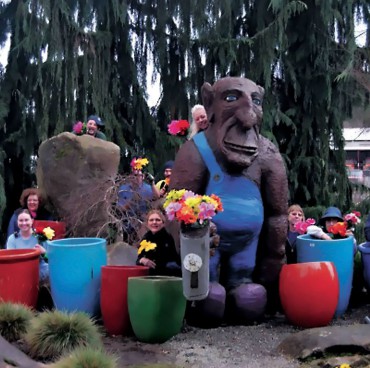 Upcoming Classes At Valley Nursery for 2013
Due to limited space for classes, participants must call 360.779-3806 to reserve a spot. If your name is on the list, you will have priority over "walk-ins." Anyone looking to come to class at the last minute should call ahead to find out about availability.
Orchard Fruits with Sam Rader
Saturday, Feb. 9, 9:30 – 10:30 a.m.
Sunday, Feb. 17, from 1 – 2 p.m.
Sam will cover sunlight, soil, water and fertilizer requirements of fruit trees. He will also discuss recommended fruit varieties, pollination requirements and various fruit tree diseases and insect problems.
Fruit Tree Pruning with Sam Rader
Saturday, Feb. 9 & 16, 11 a.m. – noon
Sunday, Feb. 10 & 17, 2:30 – 3:30 p.m.
Learn when, why and how to prune fruit trees for increased fruit production and plant size control.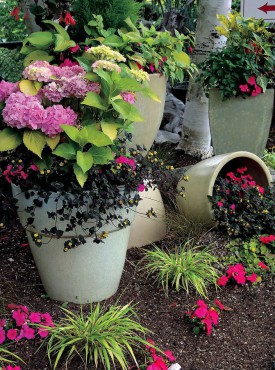 Mason Bees with Sam Rader
Sunday, Feb. 10, 1 – 2 p.m.
Saturday, Feb 16, 9:30-10:30 a.m.
Learn how easy it is to raise these gentle bees and how they will help pollinate your fruit trees. These solitary and interesting bees are active early in the season when the weather is still cool. Sam will give you the information you need to properly hang the bee houses as well as when to put them out.
Growing Berries and Small Fruit with Brad Watts
Sunday, Feb. 24, 1 – 2 p.m.
Sunday, March 3, 1 – 2 p.m.
Draw from Brad's lifetime of growing small fruits in the Northwest. Learn about variety selection, placement, maintenance and harvest. Topics will include strawberries, blackberries, raspberries, blueberries, grapes, kiwi and others.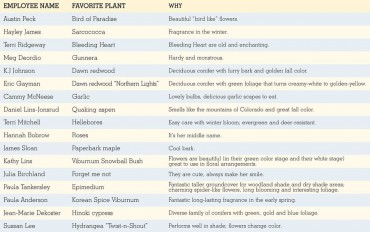 Veggie Gardening 101 with Brad Watts
Sunday, March 10, 1 – 2 p.m.
Wednesday, April 3, 1 – 2 p.m.
Sunday, April 21, 1 – 2 p.m.
Mainly geared for the beginning to somewhat experienced gardener, but there may be something for the experts, too. Learn how to get started in the ground, raised beds or containers. Topics will include location, soil, variety selection and harvesting.
How to Successfully Grow Tomatoes with Brad Watts
Sunday, April 14 & 28, 1 – 2 p.m.
Growing tomatoes in the Northwest can be challenging and never a guarantee. Learn how to stack the odds in your favor with variety selection, training, watering etc. Also included will be learning how to construct a simple but effective "tomato hut."
This article was first published in the Spring of 2013 print edition of the WestSound Magazine. Any discrepancies, omissions, or inclusions that seem incorrect are purely due to the age of this article. WestSound Magazine deemed this article useful and beneficial as a contribution to today's readership, and therefore is included in this site's online article archives. If you feel the content of this article is detrimental due to its age, please feel free to contact us to request removal or modification.