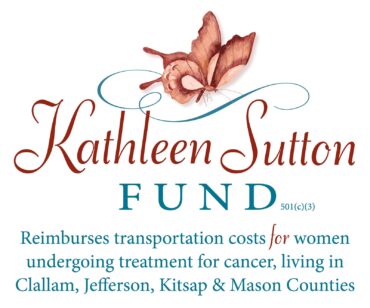 The pain of being diagnosed with cancer is overwhelming. The physical, emotional and — in many cases — financial impact can be immense, not just for the patient, but for the entire family.
According to the National Cancer Institute, 75% of people diagnosed with cancer experience "financial toxicity" — the economic burden patients feel from the costs related to getting treatment for their cancer.
The Kathleen Sutton Fund (KSF) is a local nonprofit organization that strives to lessen that financial burden. KSF reimburses transportation costs for women who live in Kitsap, Mason, Clallam and Jefferson counties and are undergoing cancer treatment. The organization believes that these costs, which typically are not covered by insurance, can add to the financial stress in a situation that's already very difficult.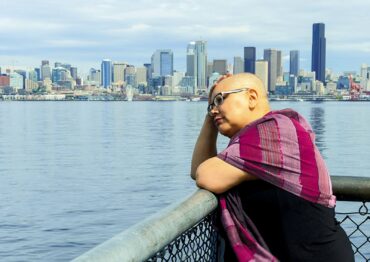 The impetus for the organization took place in 2003. Local businesswoman Kathleen Sutton was undergoing breast cancer treatment while traveling back and forth between her home in Shine and Seattle. She began discussing the difficulty of paying for so much travel with her friend, Vivi Ann Parnell — and the fund was born.
Sutton passed away in 2004. Her story inspired the continuation of the fund, and that inspiration has now reimbursed over 1,700 women with a total of more than $1 million.
During its first year, 2003, the fund reimbursed three women. Since then, one of primary goals has been to increase the number of assisted women in need by 10% every year. The fund has met this goal. Here's an example of how many women have been helped in the last five years:
2018: 131 women with $81,897
2019: 126 women with $89,579
2020: 150 women with $114,970
2021: 168 women with $122,470
2022: 264 women with $144,890
The organization relies on medical professionals, community and even fund beneficiaries to refer women for reimbursement. Eligibility is determined via a simple application process. There is no financial application and a referral from the medical provider will set the wheels in motion.
Once a woman is deemed eligible, a volunteer client advocate communicates and calculates the appropriate reimbursement. This includes ferry fees, mileage, bridge tolls, taxi or ride-sharing, parking and any other form of transportation needed to reach the lifesaving cancer treatments.
KSF receives support from personal donations, grants, businesses, small fundraising events and other organizations, as well as from volunteers. In 2022, "traveling luncheon" was initiated. Focused on education and outreach, the luncheon will take place each year in one of the four counties the fund reaches.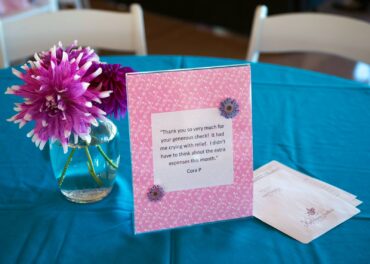 This past May, KSF was honored to feature professor and medical doctor Scott D. Ramsey, director of the Hutchinson Institute for Cancer Outcomes Research (HICOR) at Fred Hutchinson Cancer Center, who presented on the specific topic of financial toxicity among people experiencing cancer.
The primary fundraising event is an annual gala and auction. This year brings an even bigger celebration, marking 20 years of reimbursing women and reaching a benchmark of $1 million reimbursed. It's also a celebration of community support, which allows the fund to continue outreach at such a critical time in these women's lives. This year's event was Sept 30th but watch for the 2024 event info TBD.
The organization also needs volunteers in various capacities throughout the year. Visit kathleensutton.org/volunteer for more details.
Most importantly, if you know of a woman battling cancer, introduce the Kathleen Sutton Fund to her. The fund also reimburses six months retroactively in the event that an eligible patient has already incurred costs prior to submitting an application.