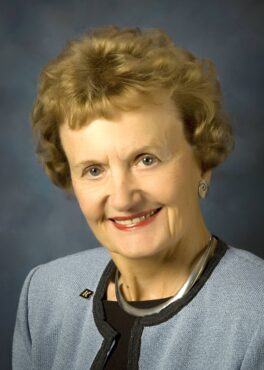 Longtime West Sound community and business leader Helen Langer Smith died on July 23, 2023, at age 94. Her 70-year tenure on Kitsap Bank's Olympic Bancorp Board of Directors until her death makes her one of the longest-ever serving bank directors in the country.
A Port Orchard native, Langer Smith entered banking in 1953 after the death of her father, Frank E. Langer Jr. (Kitsap County Bank's fourth president) by joining the change to Kitsap County Bank board of directors. Kitsap Bank has been privately owned by the Langer family for over 90 years, 70 of those as a women-owned company. Langer Smith was the second generation of woman-ownership.
Langer Smith's spirit of philanthropy exemplifies Kitsap Bank's family legacy and its enduring ties with the communities in western Puget Sound. A patron of arts and culture, she and her family had a pivotal role in the late 1980s rescue of the Admiral Theatre, a Bremerton landmark built just after World War II. Her enduring support of local nonprofits extends to numerous organizations, such as Martha & Mary, North Kitsap Fishline, Poulsbo Historical Society and Kitsap County Historical Society.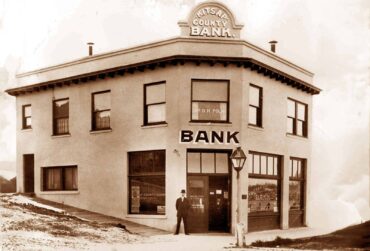 In 2015, she authorized a $500,000 donation by Kitsap Bank to South Kitsap School District to build a new state-of-the-art athletic field at her alma mater, South Kitsap High School. Champions of education, she and her husband, Meredith "Buz" Smith, have also endowed scholarships at Olympic College and University of Washington Foster School of Business. Her generosity and love of community continues through Kitsap Bank's Community Connections Program, which supports over 100 nonprofits with donations totaling more than one half million dollars annually.
"Helen was a remarkable leader, business person, banker and human being. … She also cared about her community and set the tone in Kitsap Bank's ongoing commitment to giving back, both in donations and through active volunteerism," said Steve Politakis, Kitsap Bank CEO. "We are grateful for her leadership and we will continue to honor her legacy."