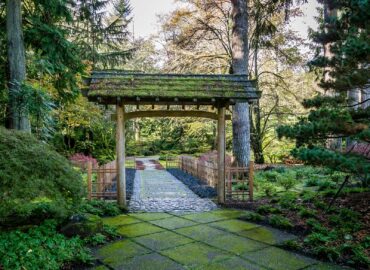 Many of us have heard the saying, "Go take a hike." At one time, this was a negative phrase, but now it could become our mantra for getting out and exploring all the abundant trails that surround us in West Sound, from the south of the peninsula to the far north and maybe a few explorations in neighboring Jefferson County. If time is limited, perhaps take a short walk through your own neighborhood or one nearby.
The great thing about walking and hiking is there is usually no expense involved except the cost of gas to travel to and from the destination and perhaps a bit more for coffee or lunch afterward.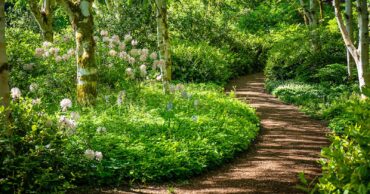 Always bring water and wear sunscreen or sunblock. It's also advisable to walk or hike with a friend or group of friends. Good walking or hiking shoes are necessary, too. Remember to dress for the weather — checking local weather reports is helpful.
Many walks and hikes are perfect for families with children. It might be a good idea to visit the sites yourself first before exploring with children. Parks in Bremerton, Poulsbo and Port Orchard have trails meandering through them for families and individuals to enjoy. Often there are playgrounds for cavorting kids to enjoy.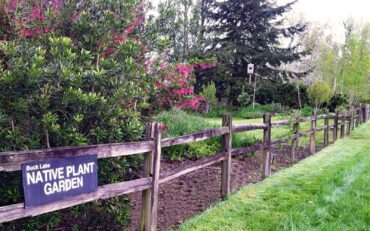 These three groups are a good place to begin when looking for information: Washington Trails Association, Mountaineers and Kitsap Monday Hikers (which includes three groups: walkers, hikers and "mountain goats"). The Kitsap Monday Hikers gather every Monday on each of the 52 weeks of the year. The Monday Hikers group is very organized and requires a release form for its events. Participants have the option to meet at various locations to carpool to the destinations scheduled for each of the three groups.
You don't need to be part of an organized group to enjoy the abundant trails in West Sound. Kitsap Trail Guide is a new website that shows maps of the myriad local trails. Kitsap County Parks and Recreation also has a website listing most of its parks, along with details and trail maps. There are apps for both iPhones and Androids to download maps. You can also search the name of the park or trail online for a map and directions.
A variety of resources are listed in the side bar for more information and maps. Local parks and recreation offices often offer guided tours of their various parks and trails. You might want to take advantage of those opportunities to explore more of West Sound.
Trails for Shorter Walks
If you're new to hiking, start with shorter trails first.
Local hiker Patty Kemp has been hiking in Oregon and Washington since childhood and currently hikes with an organized group on Wednesdays. She recommends the following five trails for shorter hikes:
White Horse Trail (22795 Three Lions Place, Kingston) is a lesser-known, paved trail that rolls through the beautiful White Horse golf course to the club house. Access the trail off Indianola Road (watch for the sign) — 2 miles roundtrip.
Beaver Pond loop trail is in Port Gamble Heritage Park. It passes a couple of beaver ponds with much evidence of beaver activity, such as dams and gnawed logs — 2-mile loop.
Foulweather Bluff Preserve Trail passes through the forest on the northern Kitsap Peninsula along an estuary, protected by the Nature Conservancy, to a beautiful sandy beach with views of the water and Olympic Mountains — 1-mile roundtrip.

Newberry Hill Heritage Park (Photo courtesy Brenna Thompson)

Bloedel Reserve (7571 NE Dolphin Drive, Bainbridge Island) has a delightful trail passing by a duck pond, through a meadow, forest and wetland to the Bloedel estate, and on through rhododendron gardens to a Japanese garden and a moss garden. There is an amazing variety of plants, with something blooming any time of the year. Without a membership, admission is $12 for seniors and you need to make reservations. There are 2 miles of trails and many opportunities to make shorter loops.

Guillamot Cove Native Preserve (19235 Stavis Bay Road, Seabeck) has a trail that descends through a forest to a secluded cove and sweeping views of the Olympics. There is a moderate amount of elevation loss and gain, but the end result is worth it — 2.5-miles roundtrip.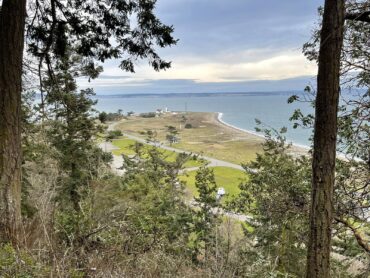 In addition to these trails for beginning walking or hiking in this area, Kemp recommends Heronswood (7530 NE 288th Street, Kingston) for wonderful walks through ever-changing, beautiful gardens. Visit heronswood.com for open dates and admission fee requirements.
Even though she has been a lifelong walker and hiker, Kemp says her hikes became shorter and less strenuous as she aged and she felt a need to hike with others for safety.
"Through a local outdoor club called the Peninsula Wilderness Club, I discovered 'Eve's easy-to-moderate hikes,' which sounded perfect for me," she says. "I've been hiking with this group for several years. We hike on Wednesdays in all weather except for dangerous conditions. In the wintertime, we choose local trails close to home, and as the weather improves and days get longer, we go farther afield."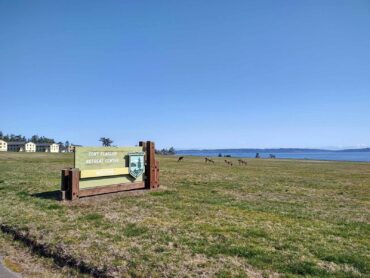 More Trails to Explore
Fish Park (288 NW Lindvig Road, Poulsbo) covers 43 acres. Boardwalks and trails meander throughout the park, with viewing platforms along Dog Fish Creek. Interpretive signs provide abundant information throughout the park. Maps are available and downloadable. The main entrance is on Lindvig Road and there's another entrance on Bond Road. Both have parking. Restrooms are across from the main entrance in Nelson Park, which also has a loop trail that leads under the bridge over Dog Fish Creek and back to Fish Park.
The Poulsbo waterfront offers a short walk along Liberty Bay, accessed near the pavilion in the waterfront parkway downtown. A paved pathway leads to a boardwalk along the water, leading through a short path through a shady forest. Stairs lead up to Front Street. You can also turn around and travel back along the boardwalk and paved path. It's an easy loop. If you like dogs or wish to take your own dog along, you'll find lots of well-behaved furry friends with their pet parents on this walk. Sometimes you'll even see a float plane landing to deliver or pick up visitors at the Poulsbo waterfront. Also look for seals in the water and eagles overhead.

Clear Creek Trail wetland trails

Buck Lake County Park (6959 Buck Lake Road NE, Hansville) has a native plant garden to walk through and trails leading throughout a grassy meadow. If you visit on a Monday, you'll often find community volunteers who can answer abundant questions about the native plants in this gorgeous garden.
Bainbridge Island:
Gazzam Lake Nature Preserve (6105 NE Marshall Road) — forests, lake and wetland, great place to find owls and other birds.
Fort Ward Park (2241 Pleasant Beach Drive NE) — there is a hike from here to the other side of the island at Port Blakely Park.
The Grand Forest (9752 Miller Road NE) — east and west connected by Hilltop Trail.
Battle Point Park (11299 Arrow Point Drive NE).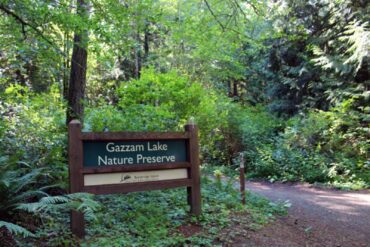 Central Kitsap:
Clear Creek Trail (numerous access points) — abundant beauty ranging from forested shady areas into open meadows and areas bordered by heritage farmland; includes paths and boardwalks and an area that is accessible for exploration by wheelchair; more than 7 miles of trails. Phone or text 360-434-7665 with questions.
Illahee Preserve (3200 NE Riddell Road, Bremerton) — paths are not as clearly marked and exploring here can be a bit confusing; it's best to explore with a friend or group of friends. There are several entrances to this park — be sure to use a map downloadable from the Kitsap Parks and Rec website.
Newberry Hill Heritage Park — the main entrance is at the southeast corner of NW Newberry Hill Road and Tieton Place NW at the Klahowya Secondary School. The south gate is located at the northwest corner of Seabeck Highway NW and NW Holly Road. Visitors are asked not to park during school hours in the Klahowya parking lot. During non-school hours, parking there is allowed.
Mason County:
Theler Wetlands (22871 NE State Route 3, Belfair) — it's worth the drive to explore all the trails and boardwalks in this restored wetland.
Jefferson County:
Fort Worden Historical State Park (200 Battery Way East, Port Townsend) — numerous trails along beach, in forest and at the top of the bluff with magnificent views of the bay. There's a park admission fee.
Fort Flagler Historical State Park (10541 Flagler Road, Nordland, near Port Townsend) — wooded trails and beach trails. Worth the drive and the admission fee.
Fort Townsend Historical State Park (1370 Old Fort Townsend Road, Port Townsend) — smaller than the two parks above, but quite charming to walk through. Also requires an admission fee.