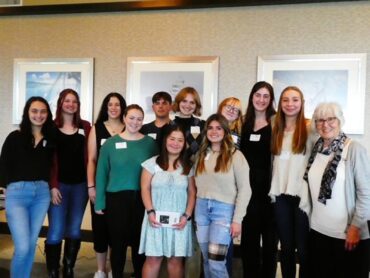 Heron's Key, a Gig Harbor nonprofit senior housing and service organization, is making a concerted effort to support local education and many of Gig Harbor's schools through resident-led scholarship programs and community engagement groups. The Heron's Key Scholarship Group completed its sixth annual fundraising campaign to award local high school students with scholarships for college. Residents raised over $20,000 this year, a record for the group.
The group will be awarding 10 new scholarships and providing two scholarship renewals to students at Gig Harbor High School, Peninsula High School and Henderson Bay High School.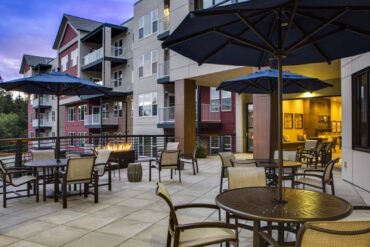 "Heron's Key residents have a passion for education and want to do all we can to support local students," says Marilyn Colyar, the leader of the Scholarship Group and the Community Engagement Group. "The scholarship program has grown exponentially since we started in 2018 and this year, we have raised more money than ever. It just shows how passionate Heron's Key is about our greater Gig Harbor community and our future leaders."
To be considered, students submit a portfolio. The Heron's Key Scholarship Group analyzes criteria such as academic record, school involvement, work experience, community service and financial need to select the most deserving students for the scholarship.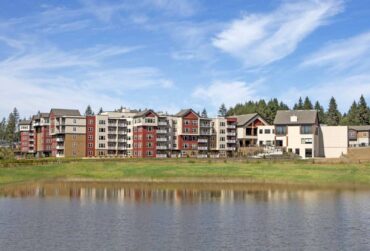 In addition to the Heron's Key Scholarship Group, the Community Engagement Group spends time with younger students, reading to kids at Swiftwater Elementary every week and volunteering at school events like the book fair.
This program is beneficial to the students who are learning from older adults in the community, to teachers and administrators who need volunteers and to the residents who want to make a difference in the community. Through the Communities in Schools Program, residents also work with local Title 1 schools to provide free tutoring and mentoring for students who need extra help in the classroom.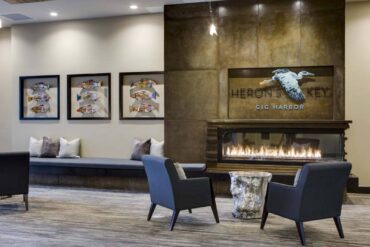 When residents are not directly helping in the classes or fundraising for scholarships, they are finding ways to bring environmental educational opportunities to local students of all ages. Near Heron's Key there is a pond filled with local wildlife, different ecosystems and various plants. This summer, residents are investing and planning to turn this pond into an educational tool to be used by the schools. Thanks to a remodeling with new benches, paved pathways and informational signs, more community members, residents and students will be able to learn from the sanctuary pond. The goal of this project is to create a space for local schools to learn about the pond environment and as a place for the community to connect through nature.
"Our groups are full of genuine people committed to the Gig Harbor community, to education and to making change happen," Colyar says. We are so grateful to have built these partnerships and supported the schools, the students and the community. We are looking forward to the future and all we can do to help more."