CS: What sparked your idea?
Kulak: The brick wall and the beautiful intimate space is what caught my attention. One Friday night, my life partner David Trout and I had dinner at Bay Street Bistro and noticed the space for rent. We called Saturday, walked the space on Sunday and signed a three-year lease on Monday having "no idea" what we would do with it. The landlord, Bay Street Bistro owners and Port Orchard residents wanted a wine shop because there used to be a wine shop there that closed. Since David has done business with Torciano winery in Tuscany for 20 years privately, it seemed like a fit so we did it.
CS: How is your design style reflected in what you do?
Kulak: As an active member of the fine art community back east, I have designed the interior of Sinclairs 22 with the thought of creating an experience that is memorable for every person who stops by. I considered using the space as an art gallery or studio. The interior creates a feeling of entering somewhere special.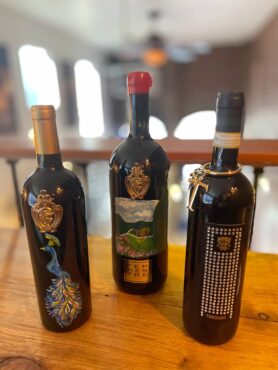 Sinclairs 22 strives to be a very experiential place. We want it to feel like stumbling on an artist's studio or a gallery that is off the beaten path, or finding a secret hideaway to share with others.
CS: Who or what inspires you?
Kulak: Who inspires me is my unconditionally loving parents and Marshall Booth, my 4-year-old foster brother, who drowned when I was 13. I'm the oldest of seven children. My parents had five. When I was 14 years old, we adopted two twin boys aged 9. My dad said, "We don't need a bigger house, more things, another car; we can make a difference for these boys." This is how I like to treat everyone. My goal — make a positive impact on every person you meet when you meet them — makes a difference.
What inspires me is the beautiful place we live in. I feel as if I've fallen into a Hallmark movie and I'm the lead character or living a dream. I'm the city chick from Detroit. David is the country guy growing up in a small town in Northern California and in Port Orchard since the '90s. I met him online two years ago. We found a wonderful space to open a wine shop in a dreamy small town on Sinclairs Inlet at Christmas time. Love being a part of the community and getting to know this place.
CS: Current style or influencer obsession?
Kulak: Sinclairs 22 strives to be New York style or top of its game for Port Orchard. Sinclairs 22 could be a small wine shop in any city, yet happens to be a sophisticated, friendly neighborhood wine shop in Port Orchard. An upscale atmosphere with comfortable, friendly service, making everyone who enters feel special.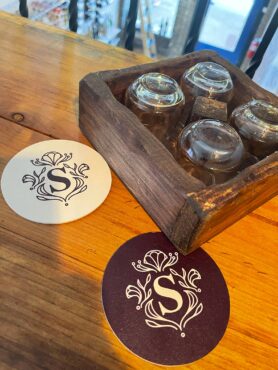 Sinclairs 22 is influenced by affluent wine shops. We are obsessed with being an intricate part of the community and adding a much wanted intimate space for gathering, dreaming and creating.
CS: How do you stay on top of trends and why do you feel your concepts are on trend but out of the box? What makes you progressive?
Kulak: We stay on top of trends by continuing to travel throughout the world, listening to our customers and understanding the shifts in the industry due to climate change, lifestyle updates and partnering with professionals in many areas.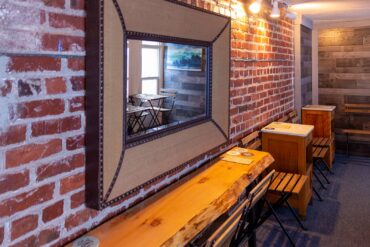 We are progressive due to our life experiences in the arts, culture, retail, sales, travel, nature, construction, contracting and the military. David and I have complementary backgrounds that cover the gamut in many areas and have found similarities in every customer we meet.
The Sinclairs 22 progression comes from listening to others; intuition; and rational, realistic understanding of the time it takes to continue to stay ahead and make that difference. We never sit on our laurels or think we know all. Life experienced every day with others keeps us progressing.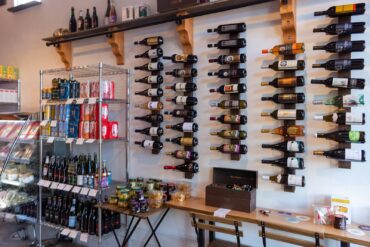 CS: What do you feel is unique about what you are doing and the path you are charting?
Kulak: Sinclairs 22 is unique due to the relationships we have with our vendors and how we handpick our mix of wine, beer and other items. David's 20-year relationship with Torciano winery in Tuscany, our new relationship with the Polish distributor with my Polish heritage and being discerning about who and how we work with others makes us unique.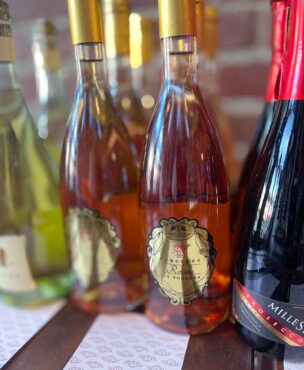 We are both adventurers, having experienced many things, and share our stories with others. We are in the store every day. So being able to interact with the owners of Sinclairs 22 every time you come in makes this special.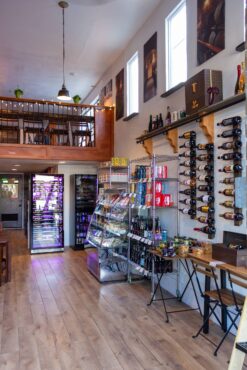 CS: Travel is such an inspiration for so many, be it the journey or the destination. Do you have an adventure or travel story that shaped the direction of your current journey?
Kulak: Yes. I moved 13 times growing up and experienced many cultures throughout the United States. No matter where you are, the place you live is the most important to you. Immersing yourself into the people and getting a better understanding of the history of your current place is how to make a difference.
Both David and I have experienced many places and through our adventures have immersed ourselves into the local culture and community and found there are many interesting characters and quirks.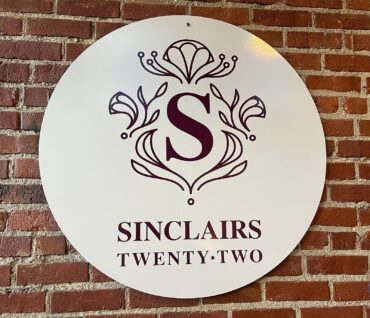 Being a part of the historic main street of Port Orchard is a privilege. Being able to be a part of a community that has scenery and beauty unlike anywhere, with the water and the mountains, is humbling. We are thankful every day to be a part of this.
CS: Your favorite day doing what you are doing?
Kulak: My favorite day so far is doing what I'm doing. There are many and we've only been open since mid-November. Having a memorable ribbon cutting with friends and family hosted by the chamber of commerce, walking to work, hosting the local Rotary Club for a tasting, hosting a private-label wine tasting with some of our favorite customers, having the mayor visit on the same day while customers were enjoying the space together having a private tasting, and a regular customer coming in for a wine tasting to get away from it all (he's a firefighter) and needed to breathe for a moment.
Every day, creating a memory, making a difference and providing a space where people can "forget about life for a while" is Sinclairs 22.