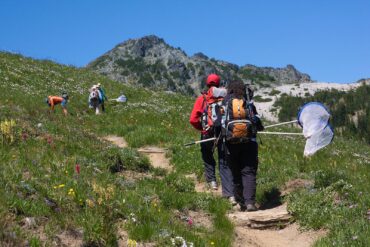 "World's Oldest European Hedgehog Found by Citizen Scientists," trumpeted a recent Smithsonian Magazine headline. A 16-year-old male hedgehog dubbed Thorvald had outlived the lifespan of his species by 14 years, surviving habitat loss, pesticides and the No. 1 cause of hedgehog deaths — road crossings. That Europe's smallest mammal could outwit modern-day encroachment was cause for celebration in the environmental science community. Remarkably, the discovery would not have been possible without the multiyear efforts of more than 400 Danish citizen science volunteers who collected dead hedgehogs to study as part of The Danish Hedgehog Project.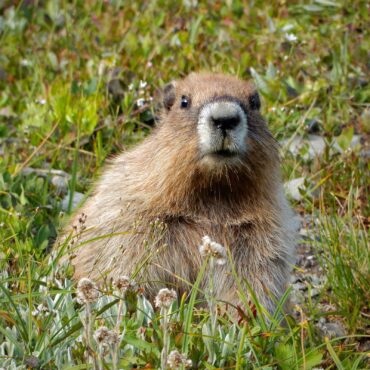 Here in the West Sound, there are plenty of similar opportunities to collaborate with scientists and researchers whose projects need more volunteer people power. Wild hedgehogs may not be native to this area, but endemic marmots are. Olympic National Park's Marmot Monitoring Project trains volunteers to hike the park's backcountry trails and record information about its declining population of marmots. Local teachers Brian Berg and John Bridge have been volunteering for this project for over a decade.
"Our motivation is to see as much of Olympic National Park as we can while contributing to the research," explained Berg. "Marmots live above 5,000 feet so we often find ourselves in places we would never be except for the survey."
One of the longest-running U.S. citizen science projects is the 102-year-old annual National Audubon Society's Christmas Bird Count. On designated December and January days, the local West Sound Audubon chapters coordinate with volunteers to monitor assigned areas and collect data on the local bird population — all of it critical information used by a variety of conservation programs and research studies.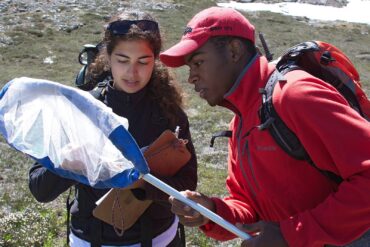 "During the 2022 count, 87 area volunteers observed 235 species and 29,347 individual birds," said Jennifer Standish with the Kitsap Audubon Society.
Once the national 2022 count was completed, the organization proclaimed it "the largest instantaneous snapshot of global bird populations ever recorded."
In February, Audubon encourages volunteers to become part of the Great Backyard Bird Count, a 25-year-old project collecting information on birds in your own yard. The local organization also sponsors Climate Watch, using volunteers to observe specific bird species to understand the impact of climate change.
The Bremerton-based Great Peninsula Conservancy sponsors several educational and environmental volunteer opportunities annually promoting land and water stewardship of ecologically critical West Sound habitats. As a land trust, the organization is always in need of volunteers willing to get their hands dirty by clearing trails and removing invasive weeds, as well as documenting land and water changes.
The conservancy's Land Labs program is designed for students.
"The program has been able to get thousands of students who need nature the most outside and exploring their identities as conservation and science leaders," explained Nate Daniels, the organization's executive director.
Rainier National Park sponsors two summer citizen science projects: MeadoWatch, which records the flowering of Mount Rainier's wildflowers to understand how climate change impacts alpine flora; and the Amphibian Monitoring Program, in which volunteers collect data on the 14 species of amphibians that call Rainier home.
Many projects don't require any outdoor activity. There are hundreds of intriguing local, national and international projects needing computer research assistance. The Old Weather Arctic Project asks volunteers to transcribe handwriting from the uploaded logs of 19th century whaling ships — data that helps scientists create models based on previous weather patterns and assists historians in understanding early Arctic seafaring. Interested in the universe? Volunteers with the project CosmoQuest collaborate with NASA scientists to map unusual features in the solar system like moon craters or asteroid impacts from uploaded high-resolution satellite images.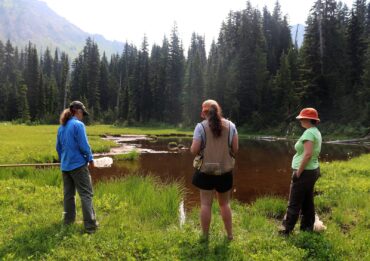 And not all projects are related to science. It's possible to work with Oxford University papyrologists and the Egypt Exploration Society to transcribe and catalogue Greek text from fragments of Egyptian papyrus for its Ancient Lives Project. The website Zooniverse lists over 50 international projects needing volunteers to assist with tasks like deciphering medieval Spanish documents from municipal and religious archives in Spain or transcribing family letters from 17th century Quakers in the United States.
Recent advances in technology have created more citizen science opportunities because research can be done without specialized lab equipment. Most cellphones can note GPS locations and upload photo data. Computer tablets can view satellite imagery on the surface of Mercury and enlarge text in old diaries and field notebooks.
Citizen science projects often prove so vital, they become permanent — as happened in 1849, when the Smithsonian Museum recruited 150 geographically dispersed volunteers to telegraph their daily weather observations. By 1870, their valuable reporting was formalized, becoming the modern-day National Weather Service.
Getting Involved
Below are some additional local and state citizen science opportunities. More can be found in an online search, including several marine and ecology projects in the West Sound. Make sure to check the project's requirements. There are both short-term and year-round projects and some require application and initial training to participate.
Whether hiking a national park trail to identify butterflies or transcribing historical letters between family members, you'll be providing important data for underfunded scientific and historical projects. Who knows? You may find your efforts contributing to a headline-making find or vital research that saves the planet.
Clear Creek Trail Task Force: Volunteers monitor water quality and vegetation changes to restore Silverdale's protected wetland area.
The Washington State University Extension Office: The website lists a variety of local and state opportunities, most of them related to flora and fauna.
Stillwaters Environmental Center: Located in Kingston, the organization trains volunteers to monitor streams and estuaries in 200 acres of adjacent protected land.
The Smithsonian: The venerable Smithsonian uses online volunteers for a variety of tasks including the transcription of archival materials in a vast collection of field books and specimen collection records or using a free Leafsnap app to identify and geo-code leaves.
The Cascades Butterfly Project: The project has observation sites in Mount Rainier and North Cascades national parks as well as Mount Baker-Snoqualmie National Forest. Working with biologists, volunteers track subalpine butterflies as part of a long-term climate change project.
Citizen Wildlife Monitoring Project: Using remote cameras, volunteers record the presence of rare species including wolverines, grizzlies and gray wolves in the I-90 corridor and on the east side of Snoqualmie Pass.
Bumblebee Watch and the Pacific Northwest Bumblebee Atlas: From your own backyard or on your travels, these two projects ask volunteers to observe and submit data about the declining bumblebee population.
CitizenScience.gov: In 2016, Congress passed the Crowdsourcing and Citizen Science Act authorizing federal agencies to request volunteer help. There are currently 499 active projects listed on its searchable database.