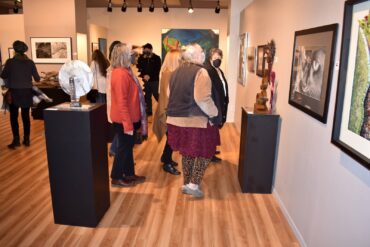 The annual CVG Show, one of the Pacific Northwest's largest and most competitive statewide art exhibitions, will open for its 16th year on Saturday, Jan. 14. This prestigious art event, organized by the Collective Visions Gallery in Bremerton, attracts numerous artists and a large audience of viewers from across the state. The show gives the public the opportunity to view (and purchase) some of the best art by Washington artists.
Last year's show was very successful despite significant restrictions due to COVID-19, according to organizers. Artists from around the state submitted a total of 593 entries, with 127 of those selected by a juror to be included in the show.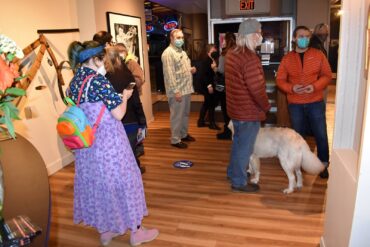 This year's show will offer more than $10,000 in prizes to artists, including a $1,500 Best in Show award by the mayor of Bremerton. The artwork will include drawings, paintings, sculpture, jewelry, photography and more. The opening awards ceremony will take place at 3 p.m. at the ROXY Theatre in Bremerton, followed by a reception at the gallery from 4 to 7 p.m.
During the course of the show, there will be several special events at and near the gallery. On Sunday, Jan. 15, renowned artist Carla O'Connor, this year's show juror, will do a "walk through" at the gallery, discussing several of the artworks (free admission). On Saturday, Feb. 11, the show will sponsor a concert by well-known jazz musician Eugenie Jones at the ROXY Theater. Tickets will be available online through "Eventbrite." On Sunday, Feb. 19, a panel of experts will discuss the topic "What is the State of Art Today" from 2 to 4 p.m. at the gallery (free admission).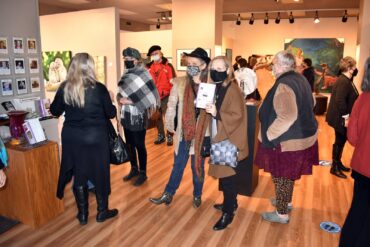 The show will continue until 6 p.m. on Feb. 24, when the People's Choice Award will be announced; and guest lecturer Jan Hoy, a well-known Washington sculptor, will give a presentation on sculpture (free admission).
Collective Visions is located at 331 Pacific Avenue in Bremerton. The gallery is open Wednesday through Saturday, 11 a.m. to 4 p.m. You can also view individual artworks at your leisure by going to the show website: cvgshow.com.
The Collective Visions Gallery is operated by an association of West Sound professional artists working together to encourage a community passion for the visual arts and to make quality art available for purchase. The gallery offers exhibits, lectures, concerts and other art-related events to communicate ideas, build community spirit and enrich and educate its audience. Learn more at collectivevisionsgallery.com.