'Til Lists Do Us Part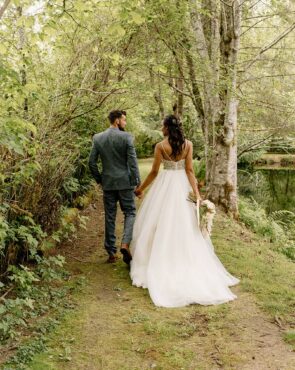 Getting married is easily one of the greatest things that can happen to anyone. However, planning a wedding can spiral into a terrible hassle. Questions and concerns may swirl. What am I supposed to do? Who can I call? Will I be able to pull this off? The next thing you know, you're crying into a quart of chocolate ice cream at 3 in the morning.
Do not fear, though. With the proper resources and a to-do list, it's possible to create a wonderful and memorable wedding without destroying your mental health.
Yet, it's critical to watch out for the common pitfalls of wedding planning. Tosha Chavez, a wedding planner from Elevated Events by Tosha, says that "a lot of people have a tough time putting together the timeline" for their wedding. That's why there is a 12-month to-do timeline list below. It reviews all the necessary elements for a great wedding and shows when they need to be completed.
When it comes to timelines, Chavez says that couples must "start with a budget, before any other wedding planning. It's really important to consider what your total cost is going to be." It's vital to know the resources that can go into your big day.
Another wedding planner, Chloe Hix from CME Experience, agrees with Chavez. "The big thing before you should start planning any kind of event is making sure that you know what your overall fund is and how many guests you want to invite," Hix says.
It's also very important, according to wedding planner Holly Rohrbacher from Holly Rohrbacher Events, "to assemble a team that you can trust, so that when it comes down to your wedding day, you can relax and know that you're in good hands." Surround yourself with people you can trust and rely on.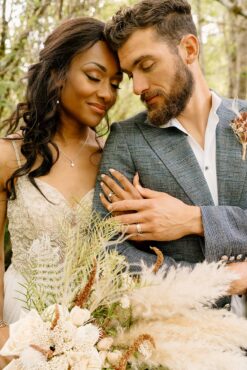 Keep in mind that those close to you can create a secondary pitfall in the wedding planning process. Hix shares that interpersonal and family dynamics can be challenging during this period. "It comes down to trying to please everyone," she says. Often, friends and family members have their own ideas about what a wedding should look like, and couples want to make them happy.
However, Rohrbacher believes in the importance of couples having the wedding that they want. She says, "Follow your heart when it comes to wedding planning, too. You probably have ideas that may or may not be different than your mother-in-law's, your mom's, your wedding planner's or your best friend's. I think the deal would be to just follow your own instincts and your heart and your plan. Stick to your guns. If your vision is different than the people around you, you're the one that ultimately is going to live with it for the rest of your life, and so it should be what you want it to be."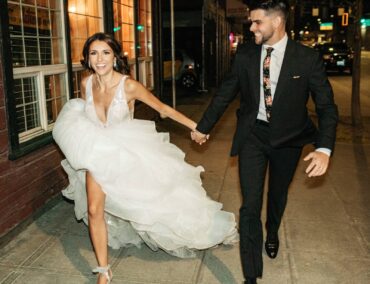 Chavez also says, "Don't feel like you need to stick to traditions in weddings. For example, if you don't think a garter toss or a bouquet toss is a genuine representation of you as a couple, then there are plenty of alternatives and other items that we can fit into the day and have instead." After all, it is your day. Do what you want.
"I recommend tailoring your wedding with personal items that really share you two as a couple and what it means to be in that relationship," Chavez says. That's because "this day is about you guys as a couple." It doesn't matter what others think the wedding should look like. Do what makes you comfortable and happy.
Taylor Rychener, a Bixby + Pine wedding planner, adds, "Plan and design something that is unique and authentic to you two as individuals and as a couple. … Don't do things because you have to. Don't partake in something 'because it's tradition.' Don't eat cake if you want to eat ice cream. Make your day so uniquely you, that it wouldn't make sense for someone else to have your wedding."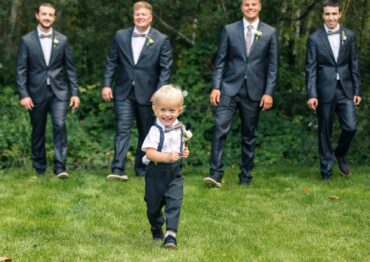 Even if the wedding doesn't go the way you would like, though, know that it will still be a magical moment. "The most important thing to remember is that it's about the two of (you) getting married and becoming one," Hix says. "At the end of the day, there will be a few things that might not be exactly how you envisioned, or something could go wrong. But, the important thing is that (you) get married." In the end, the wedding will be special, because it celebrates something so important and special.
"Your wedding should be one of the best days of your lives — so plan it thoughtfully, design intentionally and then sit back and enjoy it," Rychener advises.
With these handy lists and ideas in your figurative pockets, you are on your way to success. Don't panic. Enjoy the journey, and may your wedding day be as bright and beautiful as your future.
Now, let's get started.
---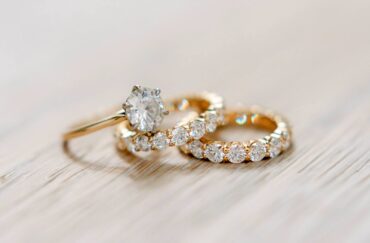 To-Do List Timeline
This is a yearlong to-do list for your wedding, broken down by the month when the items should be completed. It's compiled based on insights from Brides and Glamour magazines and Heather Chesky Photography.
Twelve Months Out
Decide on the budget
Create the guest list
If desired, hire a wedding planner
Book the caterer
Hire a photographer
Choose your wedding date
Book the venue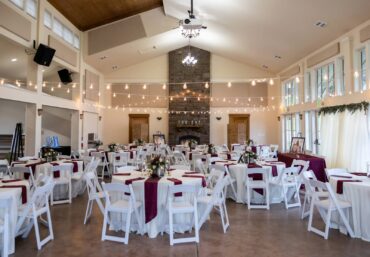 Eleven Months Out
If desired, book large bands, DJ, videographer, stationer and any other vendors who easily become booked
Plan the wedding's theme and decorations
Search for florists
If large numbers of guests are from out of town, book lodgings for them
Choose the wedding party (bridesmaids and groomsmen)
Ten Months Out
Book the florist
Take engagement photos
Start the invitations (style, photos, printers, etc.)
Search for an officiant
Nine Months Out
Buy the wedding dress
Send all "save-the-date" announcements
Register for gifts
Eight Months Out
Choose the bridesmaids' dresses and have their fittings done
Book all other vendors
Book the officiant
Seven Months Out
Book the venue for the rehearsal dinner
If desired, hire a small group of musicians
Six Months Out
Hire a lighting technician
Book the honeymoon
Buy the rest of the bride's apparel (shoes, jewelry, etc.)
Five Months Out
If needed, book guest transportation
Book transportation for the bride and groom
Get the groom's tuxedo or suit
Order the invitations
Make bookings for the wedding night
Four Months Out
Have the final tasting with the caterer
Choose the cake
Buy the rings
Find the groomsmen's attire and have them fitted
Arrange for the bride's hair and makeup trial
Plan the wedding rehearsal
Make the groom's suit or tuxedo alterations
Three Months Out
Make the wedding menu with the caterer
If desired, book the photo-booth rental

Elevated Events by Tosha (Photo courtesy Cindy Nguyen Photography)

If desired, decide on guest favors

Write the vows
Choose the readings for the ceremony
Meet with the officiant
Begin any DIY projects
Confirm ideas with the florist
Two Months Out
Send the official invitations (guests should RSVP at least a month before the ceremony)
Send the rehearsal dinner invitations
Have the first wedding dress fitting
Get the marriage license
Buy gifts for the bridesmaids and groomsmen
Get a floral mock-up from the florist
Provide the song list to musicians or DJ
Buy all other small items for the wedding
Finish the print orders (menus, place cards, etc.)
Month of the Wedding
If desired, put together the guest gifts
Pay all the vendors
Create the seating chart
Do the last walk-through of the venue
Prepare to tip the vendors (cash envelopes)
Break in the wedding shoes
Finish last DIY projects
Finalize the guest number
Finalize the guest number with caterer
Confirm with all the vendors
Give the wedding schedule to the wedding party
Week of the Wedding
Have bride's makeup, hair and waxing done
Have the rings cleaned
Practice the vows
Pack for the honeymoon
If desired, finish all edible crafts
Conduct the wedding rehearsal
---
Venues List
No wedding is complete without the perfect venue. Below is an alphabetized list of some of West Sound's unique wedding venues.
---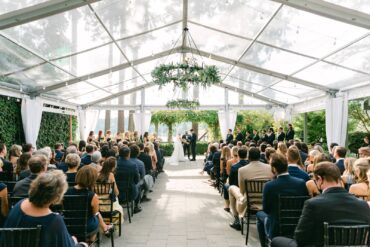 Vendors List
Everyone needs help. Here is a list of specialists to aid you on your matrimonial journey.
Desserts: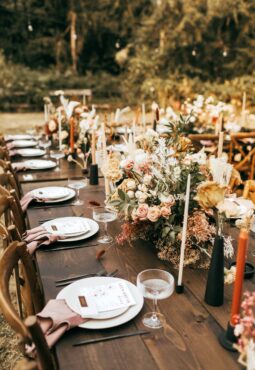 Caterers: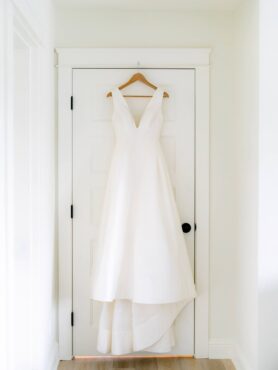 Dress Shops/Tailors:
Drink Vendors: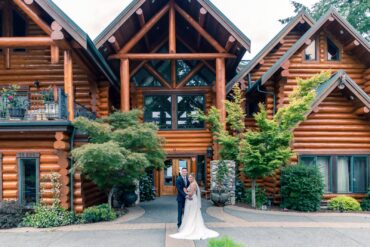 Florists:
Music:
Photographers:
Rental Agencies:
Wedding Planners: