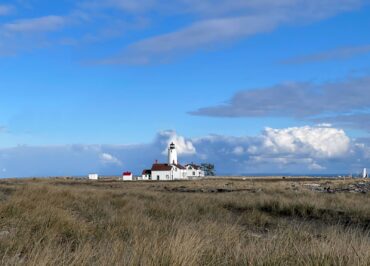 If you cross the Hood Canal bridge and drive 40 minutes west on Highway 101, you will drive into Sequim, a small but growing city with a population of 7,280 people. Sequim was first established in the 1890s as a timber, fishing and farming community. It was incorporated in 1913 and the railroad through town established it as the agricultural center of the Olympic Peninsula.
Today, Sequim is a community of people still farming the land. But in the last 20 years, it has become a large and attractive retirement community, as well as a place where people can find affordable housing and a high quality of life.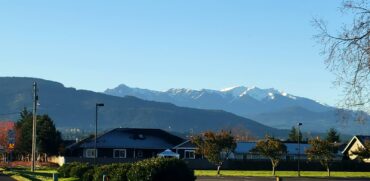 One of the many things that makes Sequim so attractive to prospective homebuyers is the moderate cost of housing. The median cost of a home is around $400,000. In the last few years, housing costs have appreciated at almost 20 percent a year.
Another draw is the location in what is known as the "rain shadow," which ensures about 132 days of sunshine each year. The average yearly rainfall is 22 inches in Sequim.
The city is located in Clallam County, which has a population of 81,000 and has its county seat in Port Angeles, located just 30 minutes west on Highway 101 from downtown Sequim. Port Angeles is also the home of the Black Ball ferry service to Victoria, B.C.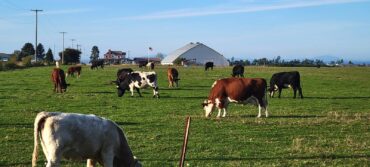 Highway 101 used to run right through downtown Sequim but after the construction of a highway bypass, the main street running through downtown is busy with an array of nice shops, restaurants and small shopping centers. Some of the more interesting shops are Over the Fence Garden and Home Store, The Co-Op Farm and Garden Store, and the Sequim Trading Co.
The S'Kallam Tribe also operates a casino, a hotel and a golf course near downtown. You can also drive a few blocks out of downtown and soon be viewing beautiful fields of lavender in the Purple Haze Organic Farm and big rolled bales of hay in open fields with cattle grazing nearby.
One of the advantages of living in Sequim is that you're near so many wonderful attractions, including the Dungeness Spit, which is the longest natural sand spit in North America. You can take the 10-mile round trip hike (no cars allowed on the spit) out to the old Dungeness Lighthouse, originally built in 1857.
Not far from the spit, you can visit the Olympic Game Farm, which is open seven days a week for tours. You might see elk, bears, deer and even a few donkeys that roam near the Dungeness River.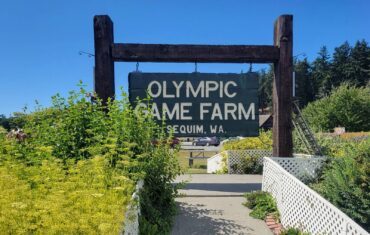 Just about one hour from Sequim, you can visit Hurricane Ridge with its wonderful old lodge and beautiful views of the Olympic Mountains. Another short drive will take you to the John Wayne Marina, where the famous actor kept his boat for many years. If you keep driving west, you can reach Lake Crescent Lodge, built in 1915 and still popular, especially in the summer months.
The city of Sequim is beginning to experience dynamic change and growth in its population and economy. If you have not been to Sequim or the surrounding area, it's worth taking a day to visit — you will not be disappointed.