Sometimes a freak accident or an unexpected turn of events can change the path of someone's life and career.
That's more or less what happened to Steve Treanor, president and CEO of Help Desk Cavalry in Bremerton, when he was in the Army back in the mid-1990s. Treanor was a scout in several cavalry units over a decades-long career. One day while on a training mission in California, he literally took a long walk off a short cliff and fell and broke his back.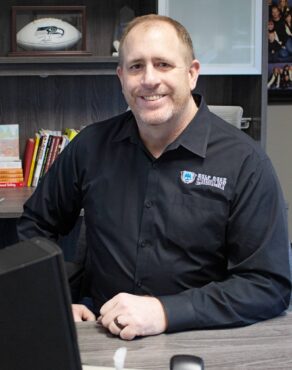 The accident wa an eye-opener in some ways for Treanor, who kept "soldiering on" for two more years in different military theaters until a CT scan finally revealed his injury. Deployed in far-off places such as South Korea, he had to figure what he wanted to do with the rest of his life.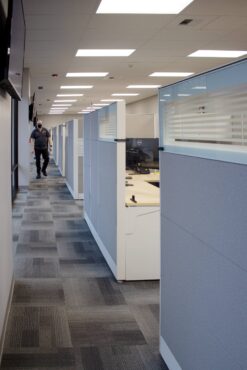 Always a fan of technology while in the service, Treanor earned his honorable discharge as a disabled vet in 1998 and used his "disability separation check" to get a Microsoft certification, which provided him training and understanding of a whole host of Microsoft products and platforms.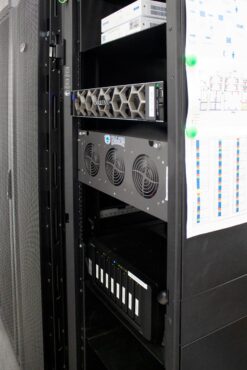 A few months later, the Kitsap County native landed a job as a network administrator for Boxlight Corp., then located in Poulsbo. (Now publicly traded and based in Atlanta, Boxlight develops, sells and services interactive classroom solutions for the global education market. It started out selling projectors for corporate presentations and workshops.)
The rest, one might say, is history, as Boxlight turned into a proving ground for Treanor's software developing skills and ideas. One day while he and a small team of Boxlight technicians were helping a spinoff company with some information technology (IT) challenges, a light went off in Treanor's head.
"Really, that's when the idea came about," he remembers. "We did support for these smaller companies that [Boxlight founder Herb Myers] spun off and we did really well and I said to myself, 'Why don't we do this for the whole community?'"
Some eight years ago, Treanor realized that dream when he started Help Desk Cavalry, marrying his love and understanding of technology and IT support with his experience as a scout in the U.S. Cavalry.
"We brought both focuses together," he says from behind a sprawling but neatly appointed desk at Help Desk headquarters. "As a scout, you go behind enemy lines and gather 'intel.' … What we do here is try and find out things that aren't obvious to our customers [and fix them]."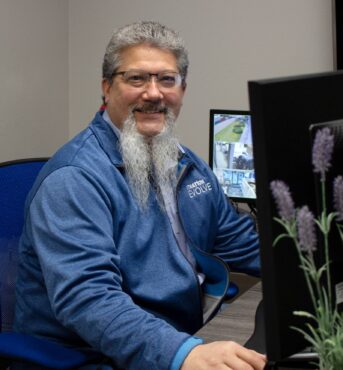 That formula and mindset seem to be working. Today, HDCav, as it calls itself, has 30 employees (and is steadily hiring), 150 clients and 3,000 "endpoints" — the latter being tech speak for workstations, servers and scores of machines (computers, hard-drives, routers and the like) ready for deployment.
For security reasons, HDCav, which has annual revenues in the millions, doesn't like to identify its customers by name, other than to say they are private companies in Kitsap County in areas such as banking, construction, manufacturing, professional services and so on. The client base ranges from companies with five or fewer employees to bigger outfits with 50 or more employees and more complex transactions.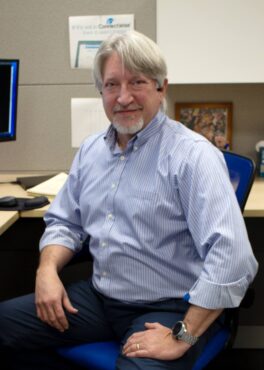 "Anyone with a computer system who needs help (is a potential customer)," Treanor says. "We want to help them grow and be successful until they get large enough to have their own IT departments. Until then (if they try and go it alone), they suffer. We saw it (off-site IT support) as an opportunity here."
The 51-year-old Treanor is a fifth- generation Kitsaper and there are two generations behind him. So, Kitsap and the greater West Sound region are very important to him. "A lot of companies we support are family-oriented — and I love it and I want to contribute to their success," he says. "How cool it is to help make this community such a great place to live in."
Treanor started out with just three employees and has built out his staff with a combination of ex-Boxlight employees and military vets. However, joining HDCav is no cakewalk. You have to have the right stuff to walk through the door and stay put.
"We recruit for talent and hire for culture," Treanor says. "We care about employees and they care about each other."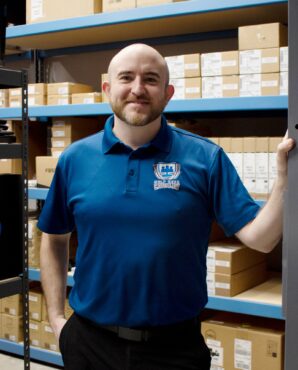 He adds that they have a process for teaching the "tech stuff" but if potential employees have the wrong characteristics, "then they're on the wrong bus" because HDCav wants to hire people who will work well together.
To ensure the company makes the right hire, Treanor and his workforce came up with four "core values" they use to evaluate talent, which include commitment to constant improvement, positive interactions with everyone, partnership with their clients and supportive community relationships.
For the latter value, the company states: "We are the 12s. … As 12s, we give our clients an edge that competitors don't have. That support is exactly why our clients win more often than those that don't have us in their corner. As season ticket holders of our community, we build long lasting relationships because this community is our family."
This value is near and dear to Treanor, who is an unabashed Seahawks fan. His office walls are festooned with the team memorabilia and he's apt to attend a game or two each season. But the football analogy aside, he looks at both his own staff and his customers as "12s" — which, of course, is the Seahawks nickname for its own rabid fan base.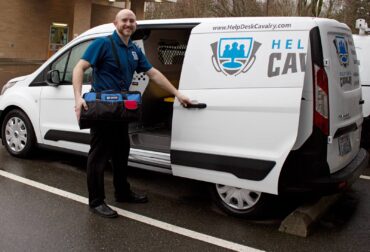 "It's about what 12s require," he said, his face lighting up. "We support each other and our clients. If I find something working for someone else (another customer), I'll bring that idea to them."
Treanor says the core value approach emerged from team meetings and brainstorming sessions that were eventually written into the company's business plan. "Just like the big boys do it," he says with a chortle.
Besides offering companies IT support through HDCav's team of experts and leasing equipment when appropriate, Treanor and his troops help customers comply with a laundry list of standardization compliances and cybersecurity certifications, especially for organizations working with the U.S. Navy and other military branches.
"Anything found in an audit, we can help mitigate," Treanor says, referring to compliance standards often required in such arrangements.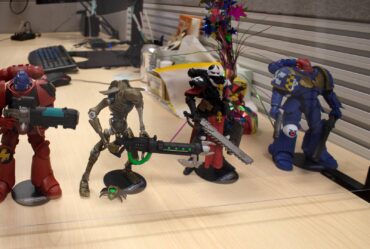 Due to COVID-19, some of HDCav employees are still working from home, but Treanor hasn't allowed the pandemic to squelch his physical expansion plans. A year or so ago, the company acquired CAVU Networks on Bainbridge Island to give it both expansion space and a beachhead on the region's North End. The company is also expanding its 4,200-square-foot headquarters.
Farther out, Treanor sees an opportunity right in the company's own backyard in targeting defense contractors and subcontractors of the region's military installations.
"I feel like that would be a good fit for us," he said. "I'm a disabled vet, and I'd like to tie into that government affiliation here. … Any focus we have is not about us, but serving the community and this community has been (historically) tied to the government."
When Treanor isn't operating his company or rooting for the Seahawks, he can usually be found hanging out with one of his five adult kids or 10 grandkids. They enjoy four-wheeling or riding motorcycles in the back woods of Kitsap County and West Puget Sound.
"My kids are really into it," Treanor says, his voice filled with enthusiasm. "I bought an old stock Jeep when I started the company and have added to it. … All my kids and grandkids have gone out (four-wheeling) and they love it."
For Steve Treanor, one thing is clear: Work and family go hand in hand.