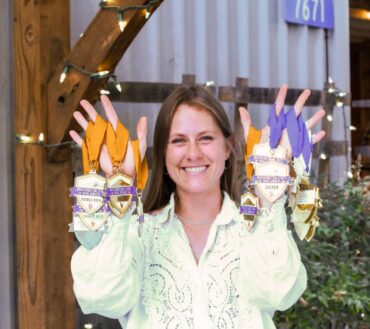 Bainbridge Island might be small, but big things are happening with the island wine scene. The 10-mile-long and 5-mile-wide island is home to seven wineries and one of them has just won some major awards.
Founded in 2003, Eleven Winery, the largest winery on the island, produces a variety of red, white and dessert wines, with a focus on mourvedre and viognier. Most wineries west of the Cascade Mountain range, Eleven included, work with vineyards in Eastern Washington to grow their grapes. The winery brings the grapes back to its facility on Bainbridge during the harvest season and makes the wine, from start to finish, on the island.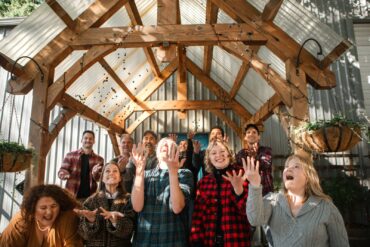 The Washington State Wine Awards has named Eleven Winery one of its Fabulous Four Wineries of the Year for 2021. The four wineries were recognized for their consistent wine award recognition, continuous elevation of quality, texture and expression as well as making great Washington state wine in towns and cities never dreamed of before.
Eleven Winery has been making wine on Bainbridge Island for 18 years and is a standout in the state, consistently earning high-rated awards at local and national wine competitions. The winery received eight major medals at this year's Washington State Wine Awards. You can grab a bottle of most of these award-winning wines at Eleven's tasting room, while they last. Wines this good sell out quickly.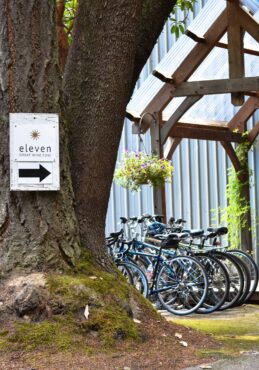 Double Gold Medals:
2018 Mourvedre — The Deputy
2019 Ratio: Rosso
2020 Roussanne
2018 Cabernet Sauvignon
Gold Medals:
2020 Chenin Blanc
2020 White Mourvedre
2018 Syrah — Prima Donna
2018 Lemberger
Founded in 2006, the Washington State Wine Awards is the largest and most prestigious wine recognition program in the state. The tasting panel evaluating each bottle is comprised of local and national masters of wine, master sommeliers, wine buyers, wine directors, sommeliers and journalists. The judges conduct blind tasting on the wines, which means they don't know which wine varietal or producer they are tasting. For a wine to win a double gold medal, every judge on the panel must unanimously rate the wine a gold. These four double gold medals for Eleven Winery mean every judge on the panel rated its wine a gold.
In addition to these great state wine awards, Eleven has also won a local contest, being named the best winery on Bainbridge Island by the Bainbridge Review's "Best of Bainbridge" for the ninth year in a row. Eleven Winery, which hosts live music every Sunday 1-4 p.m., was also runner-up for the best music venue. This winery is the place to be on a Sunday afternoon to enjoy a great line-up of local and Seattle-based artists running the musical gamut.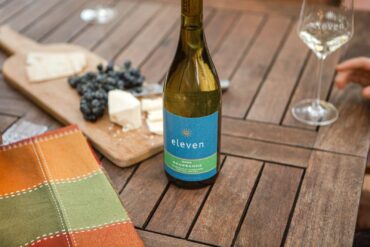 The winery takes its name from bike racing: When you are giving it everything you've got, you shift to "the 11."
Winemaker and owner Matt Albee describes it best by saying: "The winery is named for a bicycle racing term that captures our approach to winemaking and to the business. Prior to starting Eleven, I was a bicycle racer for many years. I reached a level just high enough to have the opportunity to race against (and be pummeled by) the likes of Lance Armstrong et al on a regular basis. (Aside: winemaking, it turns out, is a source of similarly challenging mental and physical tests. That's part of why I love it so much.)
"On a typical modern road bike, the smallest cog in the rear cluster has 11 teeth, and it's the one that produces the maximum gear ratio. Therefore, when you're at the point in the race when it's all or nothing, when there's no choice but to put every ounce of strength and determination you've got into the pedals no matter how much you've already suffered, when you have to give it absolutely everything you've got, you use 'the 11.'"
This year especially, the winery has definitely used "the 11." Its award-winning wines can be enjoyed at two fun and welcoming tasting room locations on Bainbridge Island. The tasting room on Winslow Way is an easy walk from the ferry and is often open late (Bainbridge Island late, 10 p.m.) for special meet-and-mingle events like Singles Nights, encouraging those looking for connection to meet up over a glass of wine.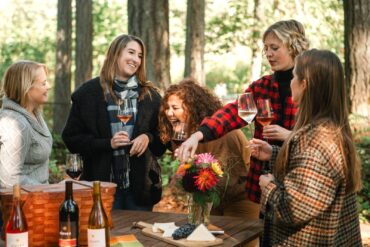 The winery and tasting room on Day Road is where all the winemaking action happens. With plenty of indoor and outdoor seating, as well as bike parking, the winery offers a complementary wine flight for anyone biking to this location.
If the ride has made you hungry (as well as thirsty), you'll find a cold case of small, grab-and-go snacks like local smoked salmon from Crimson Cove Smoked Specialties in Poulsbo, crackers and cheese. Outside food is also welcome at both tasting rooms if you want to pack a picnic or bring in dinner to enjoy with the wines.
The winery hosts lots of fun activities, like sip-and-slurp oyster bar pop-ups most Friday nights with Salish Sea Greens, paint parties and Sunday FUNDays (where they donate all of tasting fees and wine glass sales, plus 10 percent of all wine bottle sales to select nonprofits).
As the holiday season nears, giving the gift of local, award-winning wine is a great idea for the wine lover on your list. Eleven Winery has great gift packs to help make your shopping easy, and ships across the United States. Shop in person or online at elevenwinery.com.
Happy holidays and happy sipping.