We've done a little "scouting." This page is a sampling of a few of the unique and special gift selections available right here in the West Sound.
As The Content Scout's CEO (Chief Exploration Officer), I find that one of my very favorite places to discover is my own "backyard," the West Sound community where I feel so fortunate to live, create and explore. Add in a little shopping, eating, drinking or perhaps watching one of the season's holiday parades of boats with my family and close friends, and it doesn't get any better.
This year, more than ever, I appreciated the opportunity to experience shopping and scouting. It was wonderful to get new gifts wrapped by those shops we visited and to test new menus in between our shopping. I know that there are many places I have yet to venture to and I can't wait to continue to scout and explore. I wish you and your family a very joyful and healthy holiday season.
~ Kelle Kitchel-Cooper, The Content Scout
---
Available at:
Conservatory Coastal Home
Bainbridge
150 Winslow Way East
206-842-5451
Port Townsend
639 Water Street
360-385-3857
The candles are available in both stores in Bainbridge and Port Townsend, as well as online.
They are 100 percent coconut wax candles hand poured daily in the Port Townsend store. They are $28 each or three for $70.
Candle purchases also can be customized as special orders for the holidays on orders of 12 or more.
These gift boxes with four candles are $100 and shipped for $25 to anywhere in the United States.
---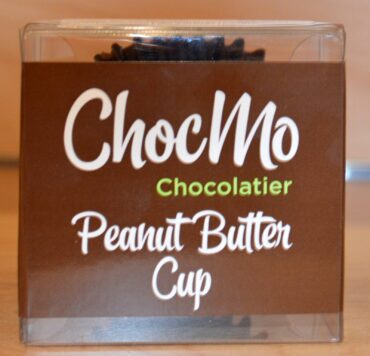 Available at:
ChocMo Chocolatier & Café
Poulsbo
19225 8th Avenue NE
360-598-2200
Over 20 different chocolate confections all created on site. ChocMo offers a wide array of truffles, chocolate barks, caramels, drinking chocolate, peanut butter cups and chocolate bars. The chocolate bar is housed inside The ChocMo Café wand showcases their handmade small batches made with attention and care. Their staff can help you customize the perfect box for anyone on your gift list. Pricing varies.
---
Available at:
Cole Aesthetic Center
Silverdale
9800 Levin Rd NW Suite 101
360-613-2600
Three exciting new gift packages for the holidays:
NuFace Trinity, Vita-C Serum, Epionce Anti-Aging Lip Renewal Cream, travel-size Epionce Product. Specially made for women, $399.
20 units of botox, Epionce Gentle Foaming Cleanser, Epionce Renewal Lite Facial Lotion, travel-size Epionce Product. Specially made for men, $399.
Classic HydraFacial, travel-size Epionce Product, Real Techniques Sponge. Specially made for teens, $159.
---
Available at:
Revival Home Décor | Gifts | Local Goods
Port Orchard
From the moment you walk through the door, you see the ode to creativity and community — from the fresh floral case to the vast array of artisanal gift, food, clothing, housewares that are displayed in groupings that do not overwhelm but invite you to choose a gift for even the most difficult to shop for. Simple Goodness Sisters line of farm fresh syrups is paired next to the perfectly displayed charcuterie board and across from a line of artisanal mustards and salts. Smith Metal Works is also housed at REVIVAL, offering one-of-a-kind or custom pieces. REVIVAL feels like the perfect space to shop but to also gather and create.
---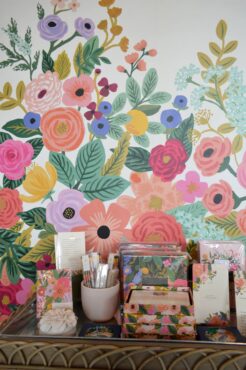 Available at:
Paper Luxe Stationery & Gift
Gig Harbor
4729 Point Fosdick Dr Suite 300
253-900-2132
Paper Luxe is a gift and greeting card store filled with beautiful, unique gifts and goods. The shop offers the perfect pairings of curated gifts and an amazing selection of greeting cards for any of life's special occasions or just because. For those looking for something custom tailored, thei shop provides custom printing options for weddings, baby, business, holiday and more.
---
Available at:
Cameo Boutique & Wine Shop
"On Beautiful Hood Canal" Est. 1983
Union
6871 E Hwy. 106
360-898-3200
Cameo Boutique & Wine Shop is a unique shopping experience with a nautical focus featuring women's clothing and accessories, resort wear, jewelry, children's gifts, fine home furnishings, greeting cards, Pacific Northwest gourmet foods and wines from around the world.
---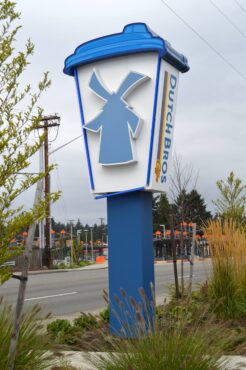 Available at:
Dutch Brothers Coffee
Bremerton
3900 Wheaton Way
Port Orchard
3623 Bethel Rd SE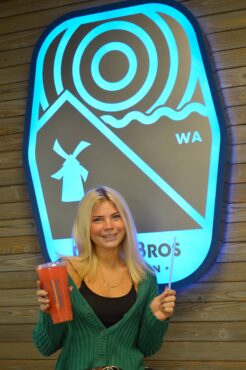 For the hard-to-buy-for young adult
In a poll conducted by The Content Scout's young adult intern, the most wanted stocking stuffer this season is anything from Dutch Brothers, aka Dutch Bros. With two locations in Kitsap County — Bremerton and Port Orchard — you can purchase gift cards and some swag at either shop. In addition, you can you can purchase any of the Dutch Bros. products online.
Not all of Dutch Brothers beverages are caffeinated, for those looking for noncaffeinated options you will find a large selection of both hot and cold drinks. The Peppermint Hot Chocolate is "like the holidays in a cup," according to The Content Scout's intern Callaway Cooper.
---
Available at:
Lisa Stirrett Glass Art Studio
DIY Holiday Gifts
Silverdale
9536 NW Silverdale Way
360-613-5472
lisastirrett.com
Introducing The Lisa Stirrett Creative Warrior Studio — where you are the artist!
Come make your own or pick up pre-made gifts today. Prices vary.
Proceeds help both locally and globally.
---
Available at:
Manette Trading Co.
Something for Everyone
Bremerton
1025 Pitt Avenue
360-627-7708
Give the Gift of Vintage
Looking for unique gifts that show your family and friends you truly put thought and effort into selecting a perfect piece for each of them? Manette Trading Co. is urban cool meets vintage chic and classics. Offering the most unique gifts, from maps of the area and beyond to vintage jewelry and collectibles for every budget. Get lost wandering around and looking at the supercool neon signs and vintage finds.
---
Available at:
High Spirits
Bold Liquor, Wine & Beer
Poulsbo
19225 8th Ave NE
360-598-2200
highspiritsliquor.com
High Spirits is a destination store housed in a beautiful boutique-like setting. It offers more than 5,000 curated products. The knowledgeable staff is at your service to help you find the perfect bottle of wine for your host or for pairing with your holiday meal. The shop also offers an array of nonalcoholic options that are as creative as their full-spirited counterparts. In addition, High Spirits sells f barware and accoutrements. And be sure to check the Drinkworks Home Bar by Keurig — Instant at Home Cocktails fixture. For sure to be one of the most sought-after holiday gifts, as the system makes a bartender out of even the most novice mixologist.
---
Available at:
Spiva Spices
Northwest Kitchen by Spiva Cooking
Purchase online:
Also available at Maynard's Marketplace ,Silverdale; North Point Market, Hansville; Ralph's Red Apple, Bremerton and online at kitsapfresh.org.
The following products are available as six- and three-packs in both a 2- and 4-ounce sizes:
The Variety Sampler
The Grill Master
The Southwest Heat
The Snack Addict
The Salty
The Sugar-Free
The gift packs contain either three or six of spice blends or salts packed up beautifully in a gift box with wood shavings.
Spiva Spices offer a craft paper and raffia ribbon gift wrap for an additional $5. Fast priority shipping is available and generally ranges from $8 to $15 depending on the destination. Pricing $20 – $50.