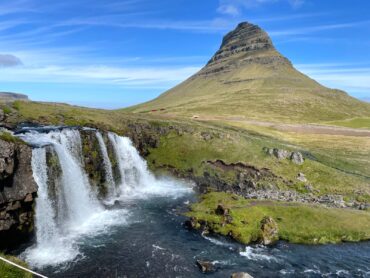 It's likely you imagine cold and ice in Iceland. It's called Iceland, after all. But what would you say when you learn it's green, so many shades of green. It's also blue — an astonishing blue in the sky and in the sea.
You might be surprised to learn it can be warm (and windy), whether you are standing near an active, lava-flowing volcano or a monstrous ancient glacier. Would you imagine yellow or black sand beaches? How about miles of golden meadows dotted with thousands of white sheep?
Iceland is likely none of the things you have long imagined. That is, if you have ever imagined it at all. Because it remains off most people's travel radar despite the easy 6.5-hour flight direct from Seattle.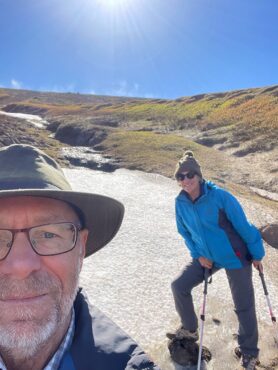 Entry is easy for American visitors. As of this publication, Iceland has dropped all COVID-19 test entry requirements, as well as mask mandates. Iceland is ready for the intrepid traveler who is looking for a new experience.
There are many ways to see this island nation, which is about the size of Washington state and lies just below the Arctic Circle at 66 degrees north latitude. Visiting Iceland between May and mid-September will give you the best weather, safest roads and long days to enjoy the beauty of this enchanting place.
If you are just looking for a taste of Iceland, fly to Reykjavik and stay for five nights in a hotel. From Reykjavik, you can make easy day trips to the Blue Lagoon, the Golden Circle and the Snaefellnes Peninsula.
Five days will fly by though, so consider adding another five to seven-day loop around Iceland's famous Ring Road (Route 1). You can safely do this in the summer in a car, with modest hotel options at strategic spots. Many people prefer to rent campervans to camp while circling the island.
Word of warning, however: Iceland is expensive. Regular gas is about $8 a gallon and diesel is about $7. Nearly all produce and consumer goods are brought to the island, so shopping and dining are both expensive.
If you can afford it though, it's an astonishing destination. Consider the following in your Iceland planning:
Reykjavik
Iceland's largest city is home to two-thirds of the entire population of the country (Iceland has 323,000 people). The city is the only place on the island where you will find a four-lane highway, but it's also quite walkable in the downtown core.
Be sure to visit the Hallgrimskirkja Lutheran Church, the National Museum of Iceland and the brand-new Perlan-Wonders of Iceland exhibit. Check out "Your Friends in Iceland" for great walking tour options, including a food tour that will introduce you to the seafood-intensive cuisine. For nouveau Icelandic dining, don't miss Rok near Hallgrimskirkja or Skal at the Hlemmur Food Hall.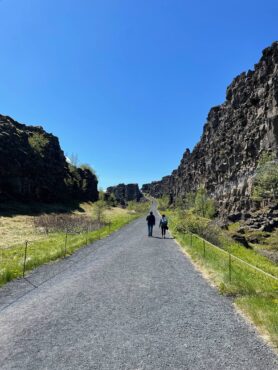 Close to Reykjavik
The famous Blue Lagoon is closer to Keflavik International Airport than to Reykjavik, but with a car, it's easily accessible. There are many options in the country to swim in community-based thermal pools at a much cheaper entry fee (usually about $8), but the Blue Lagoon is something special.
It is expensive though, with an entry ticket starting at $60 and going up from there. The Blue Lagoon also has a beautiful hotel (around $350 and up) and restaurant for guests. Be sure to reserve an entry ticket ahead of time online.
The Golden Circle has accessible nature and geothermal experiences. Thingvellir Rift is worth a visit to walk between the North American and European tectonic plates. Thingvellir is also dear to Icelanders as the ancient location where tribal chieftains gathered. Thundering Gullfoss waterfall will be the first of hundreds of waterfalls you will see on the island and Strokkur is a tiny "Old Faithful" providing a geyser spewing show about every two minutes in the town of Geysir (where the word geyser originates).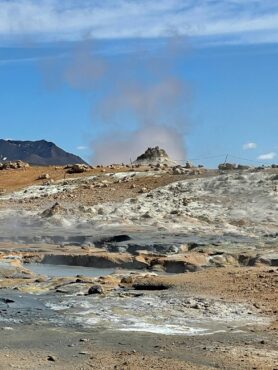 Snaefellnes Peninsula is a longer drive but can be done as a full-day trip from Reykjavik. It's home to a wide variety of spectacular geological features, waterfalls and bucolic farms. It's also home to one of Iceland's most famous sites, the Kirkjufell mountain near the town of Grundarfjordur.
At the bottom of the peninsula is Snaefellsjokull National Park. The word snaefellnes means snow mountain. Be sure not to miss the 4-mile round-trip walk from Arnarstapi to Hellnar along the stunning basalt cliffs. At the turnaround point of your walk, you can enjoy a fantastic fish stew at Fjoruhusid in a historic cottage by the sea. Continue back to Reykjavik, with a quick stop at the picturesque Black Church in Budir and Gerduberg Basalt Cliffs.
The Ring Road
Before embarking on the 1,300-km Ring Road (about 800 miles), consider that some sections of the narrow, two-lane road are gravel. Many bridges are one lane. You will be sharing the Ring Road with cars, campervans, trailers, cyclists, hitchhikers and lots of sheep.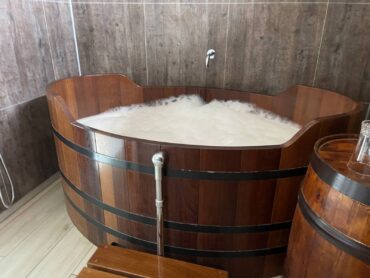 South — In the tiny town of Vik, stop at the Black Sand Beach at Reynisfjara, one of the few places where you may see Iceland puffins. The basalt cliffs and black sand here are beautiful.
In the Skaftafell National Park, take a 2.5-mile roundtrip hike to the spectacular Svartifoss Waterfall (Black Waterfall). The elevation gain of 850 feet is worth it to see the 60-foot falls that cascade through spectacular basalt columns.
Hopefully you will hit Jokulsarlon on a sunny day, because the blue iceberg lagoon sparkles in the sunshine. No matter the weather, this is one of the top stops in all of Iceland. You can see the glacier and floating icebergs on a lagoon-side path as well as on the adjoining black sand beach. Boat tours are also available.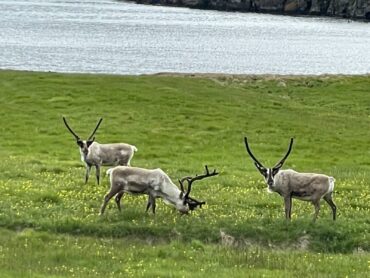 East Fjords — Enjoy meandering through the deep fjords, valleys and meadows with thousands of sheep and beautiful Icelandic horses. This is also where you will have the greatest chance of seeing reindeer.
Take a detour off the Ring Road to visit the darling Icelandic town of Seydisfjordur. It's a tiny town, but walk around, have lunch and get a feel for what living in rural Iceland is like.
Continuing north through the East Fjords section, take another detour on a long gravel road (wait, it's worth it!) to Dettifoss Waterfall. Experience Iceland's second-largest waterfall up close and personal from the basalt cliffs on either side. If you're there on a sunny day, a rainbow will greet you.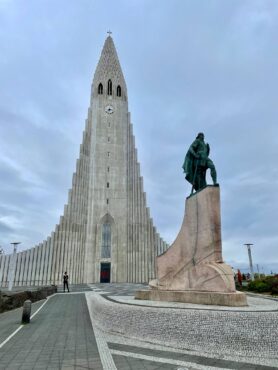 North — The Myvatn area has several interesting geological sites worth seeing. Heading westward, the first one you will encounter is the Namafjalal Geothermal Area, right next to the main road and worth a walk about. Caution: Americans will be shocked how close you can walk to the scalding pools, so beware.
Near Myvatn, take a short hike through the Dimmuborgir lava formations and the Hverfjall Crater. Myvatn is home to the superb Myvatn Nature Baths, a favorite for visitors and locals and friendlier on your pocket book than the Blue Lagoon.
The Ring Road passes through the town of Akureyri and it's worth a stop, especially if you are interested in doing a whale watching tour. There are several hiking options in the mountains surrounding Akureyri, and the free Akureyri Botanical Gardens are superb. For something really quirky, spend a few hours at the Bjorbordin Beer Spa about an hour north of Akureyri. Soaking in beer while drinking beer.
The Ring Road now continues south, back toward Reykjavik. You've made the loop. Hopefully your drive included the midnight sun, glaciers, volcanoes and fjords — the unparalleled beauty Iceland is known for.
There is much, much more to see in this tiny country than is included here. Consider Rick Steve's guide to Iceland, as it covers many more sights.
Also, be sure to check out visiticeland.com for the most current and useful information about visiting this remarkable, friendly, fun, gorgeous and delicious island nation at the top of the globe.