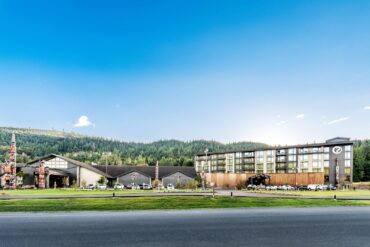 If you are looking for a perfect staycation, check out 7 Cedars, a four-diamond hotel and resort, located just 5 miles from Sequim and approximately 80 miles Northwest of Seattle. Nestled in between Sequim Bay and the Olympic National Park, it provides some of the best access to all that the Olympic Peninsula has to offer.
The location makes it easy to head out on one of the many trails that you can access with ease — a huge plus that makes you feel recharged as you soak up some vitamin D. The 7 Cedars Resort is located in what some refer to as the "banana belt" of Western Washington. Due to its proximity to the Olympic Mountains rain shadow, you are almost guaranteed a rain-free stay.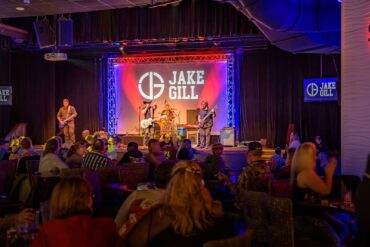 As you check in at the 100-room hotel, you soon feel transported thanks to the architecture and the carefully curated artwork that celebrates the Jamestown S'Klallam People and their Native heritage. The perfectly placed resort encourages adventure, inspiring exploration and curiosity.
The hotel rooms are well-appointed and you're surrounded by "luxury with a warm and casual ambiance."
Before you hit the casino floor or after you enjoy a day golfing at the championship golf course, stop at The Cedars at Dungeness. Or take advantage of the vast number of easily accessible trails to ride one of the e-bikes that you can reserve with the front desk. You may also want to visit the Bears Bourbon Bar, which offers not only an array of spirits but also Bourbon and Bites events, often featuring select whiskeys paired with unique courses created by the 7 Cedars culinary team.
The House of Seven Brothers has a very knowledgeable and courteous waitstaff, along with delicious cuisine. Try the Shrimp Caesar Salad, one of the favorites. The restaurant offers daily specials, as well as a wonderful array of choices off the menu and the weekly fresh sheet. Additionally, 7 Cedars has one of the largest and best conference and meeting facilities on the Olympic Peninsula. The staff can help you plan anything from a corporate retreat to a social event or wedding.
The casino floor, adjacent to the hotel and well configured, provides great entertainment. The casino was designed to not overshadow the resort ambiance and currently every space near the hotel is nonsmoking.
Then, end your day back in your room with some late-night "treats" via "Cedar Eats," the resort's version of room service. Next day, grab a great assortment of breakfast items in the lobby gift shop.
After a full 24-hour staycation at 7 Cedars, The Content Scout's team indulged in an espresso at Jamestown Java and grabbed a few gifts to remember the trip, including a few bottles of Two Hooligans Cider made from apples harvested on the Olympic Peninsula. It was difficult to leave, but everyone's batteries were recharged, and the drive back to Poulsbo was relaxed and took less than an hour.