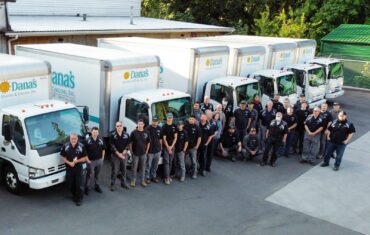 Dana Pieze, owner of Dana's Heating & Cooling Inc. in Bremerton, first spied his wife, Donna, riding a motorcycle in the early 1970s.
"You didn't see too many gals riding bikes back then," recalls Pieze, with a bit of a chuckle. "I thought it was pretty cool."
The chance encounter turned into a romance, then marriage and family, and later a business partnership that is among the most successful in its specialty niche in all of West Puget Sound.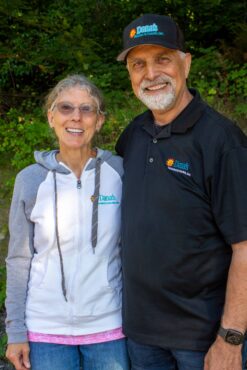 Today, Dana's, located on a 5-acre spread on Chico Way, has 50 employees and a fleet of 25 service and installation trucks and pickups. No doubt you've seen one of the company's gleaming white vehicles, with its distinctive sunshine logo emblazoned on the front and sides, in your neighborhood or perhaps in your own driveway.
As its name suggests, the company specializes in air quality, heating, cooling and maintenance. You could also say it specializes in servicing its clients, no matter how dire the situation might be.
During the historic heat wave that struck the region in late June of this year and saw temperatures soar above 100 degrees for several days in a row, Dana's was fielding 200 to 300 calls a day.
It was unprecedented.
"We were so busy," says Pieze, who just recently celebrated his 68th birthday. "The people with maintenance agreements — and we have thousands of them — got priority. Sometimes (potential customers) had to wait a bit, but we took care of everyone. … Our guys worked really hard. We were taking them water and making sure they were OK. It's a hard job (doing installations and maintenance of heating and cooling systems)."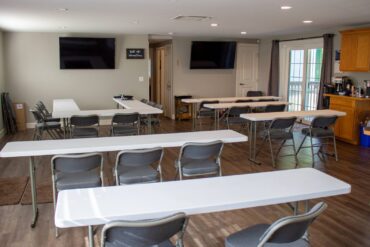 Nowadays, Dana's is a family affair, with no fewer than 10 members of the Pieze family having a hand in the business. Donna still handles the books, while eldest son, Dan, 45, is the company's general manager. Daughter Brandi is active in accounting, marketing and community outreach. Daughter-in-law Mandy plays a huge role in the chambers of commerce, permitting and community; and various other family members are involved in everything from permitting to warehousing.
"They work as hard as everyone else," says Pieze, who admits to not having a "real job title" anymore. Retirement is looming, but he still enjoys coming to the office every day and helping to manage the business.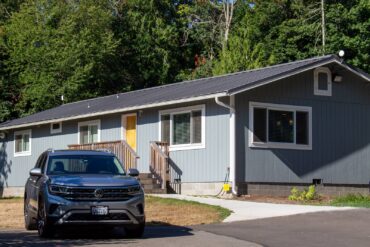 After learning the ropes of the heating and cooling trade at the Oil Heat Institute in Seattle in the late 1970s, Pieze worked for companies like Lents Mechanical and Port Orchard Oil in Kitsap County, servicing primarily oil-based furnaces and cooling systems.
But over time, new technologies such as solar energy and heat pumps, together with a number of corporate consolidations, began to change the industry landscape, both locally and nationally.
As bigger outside players bought up local operators, Dana and Donna Pieze saw the need for a smaller, nimbler company that could provide both timely service and nationally known products. Thus, Dana's Heating & Cooling was hatched in 1997.
"When I started out," Pieze recalls, "my wife helped me." She was still working part time in a local grocery store. "There she was, 5 feet, 3 inches, 130 pounds, helping me drag pipe into a house or doing furnace installs. … We worked 12-hour days, seven days a week. It just mushroomed."
Son Dan, who worked as a diesel mechanic, helped out part time as well until 1999, when he quit his job and joined his folks permanently in the family business.
"They saw an opportunity," he says admirably of his parents. "Customer service (in the industry) was starting to decline in the Kitsap area back then."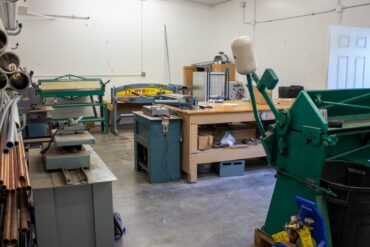 Even now, with the company's millions of dollars in annual sales, its dozens of employees and its years-long string of success, Pieze says they still strive "to keep a small-time feel" to the business.
"We look at all employees as family and try to treat all our customers as family," he says. "We don't ever want to treat someone like a number."
That same philosophy — emboldened by Pieze years ago — is reflected in the company's well-known motto, "Large enough to serve you, small enough to care."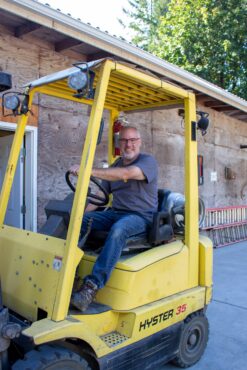 "Everything we do is 100 percent guaranteed or your money back," Pieze says. "I'll do whatever it takes to take care of our customers."
And it appears some of Dana's clients feel the same way about how they've been treated. The following review from the company's website speaks volumes: "I am very pleased with the estimate and installation of my American Standard heat pump. Everyone involved was friendly, fast and efficient. I look forward to many years of great service. Thank you all. Dave B."
While ensuring that the "customer is always right" philosophy is well ingrained into the company's approach to doing business, Pieze hasn't forgotten his employees and his own background coming up as a member of a union and all the benefits it provided.
Watching how other outside-the-area competitors were treating their employees, he reinserted the Teamsters Union into his fledgling shop in 2000 and with it brought in some of his former peers in the trades.
Not long after that move, the company nearly tripled in size when it "absorbed the service work" of Pacific Coast Northwest (now Pacific Coast Energy of Tacoma), adding thousands of accounts to its ledgers and 20 more employees to its payroll. The company had just 10 employees prior to the customer service acquisition.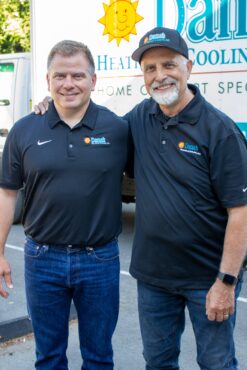 Pieze says he was competing with Pacific Coast and was shocked when it suddenly made the offer. "It was like David buying Goliath," he recalls.
Today, Dana's serves a customer base — with more than 50,000 active accounts — from North Tacoma to the Hood Canal Bridge and every place in between. It has stayed competitive by doing all its own maintenance and training internally in one of three buildings on its 5-acre site and by responding quickly to new products and services.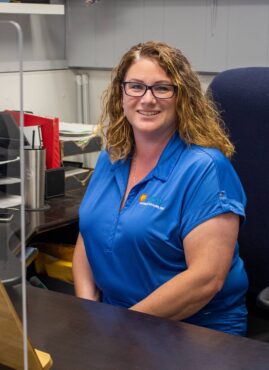 Furnaces and cooling systems powered mainly by oil, as well as electricity and propane, helped grow the company, but the emergence of heat-pump technology in the past two to three decades has changed Dana's business model.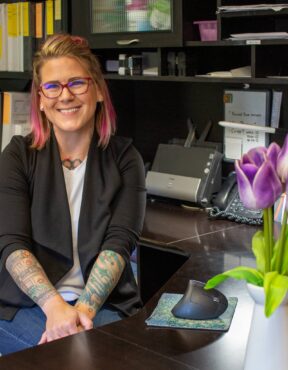 "The last 20 years or so, it's really gotten efficient," Pieze says of heat pumps in general. "As temperatures have gotten warmer and trees have come down (due to residential growth and development), customers want cooling systems. … With COVID, (more) people are working from home and they want cooling as well as heat."
Like most heating and cooling businesses these days, Dana's worked with many of its customers during the pandemic on indoor air quality and air-filtration issues.
"It's become very important to people," says Pieze, noting the company's efforts to provide systems that "neutralize viruses" and then filter them down to small particulates. The company also provided — and continues to offer — products such as ultraviolet lights and air scrubbers using ionizing technology to combat COVID-19 and other viruses.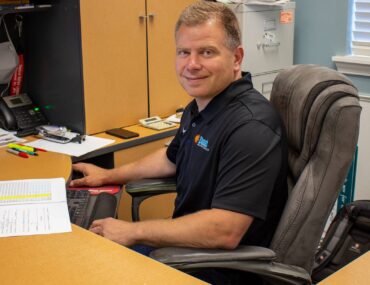 "A lot of people are asking what they can do or are seeking information on the internet," adds Dan Pieze. "What we say is, there's stuff we can do about that."
So how's business going as COVID-19 unwinds and the economy heats up? Dan Pieze is unpreturbed. "We're steady," he says, with between 60 and 100 service calls a day for his troops.
Every single job has its own set of challenges. "We take our time and look. … There's going to be problems, we know that," he says. "(But) if we mess something up, we'll fix it."
Indeed, that's the response you'd expect to hear from Dana's Heating & Cooling.