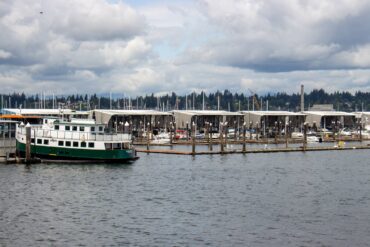 Downtown Port Orchard is another beautiful waterfront community in Kitsap County. With a population of 14,000, it's the county seat for Kitsap.
William Renton and Daniel Howard first settled Port Orchard in 1854 and set up a sawmill as the first business in the new settlement. The town was first platted in 1886 and originally named Sidney in 1892. Soon afterwards, the citizens voted to change the name to Port Orchard.
Today, when you drive into downtown Port Orchard, you are greeted by a wonderful city hall building and row after row of waterfront marinas, as well as great views of the Puget Sound Naval Shipyard.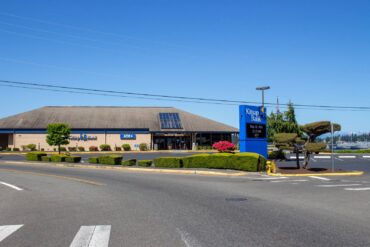 Downtown is a community of small shops located on Bay Street, including the Olde Central Antique Mall, the Sidney Professional Building and the home decorating shop Revival. Downtown Port Orchard is also home to many nice restaurants, including the Bay Street Bistro, Peninsula Restaurant, La Palapa Mexican Grill and the well-known Brick House Bar and Grill.
Also in downtown is the Port Orchard Public Market building, which houses a restaurant and interesting shops. If you have a sweet tooth, stop by Carter's Chocolates and homemade ice cream shop or the Artisan Bakery for great pastries.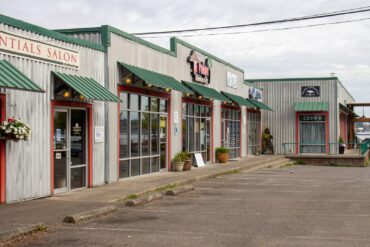 There is much to do here, including attending a wonderful farmers market each Saturday morning on the waterfront. And if books are your thing, visit the Kitsap Regional Library branch.
Downtown Port Orchard has not experienced much new development in the past few years, but that is about to change. Three new development projects are in the planning, including a new Port Orchard Community Events Center, which has received a $12 million grant from the Kitsap Public Facilities District and recently received a $ 1 million state grant. The plan is for the events center to be located on the current waterfront site of Kitsap Bank while Kitsap Bank develops a new corporate headquarters in the downtown area.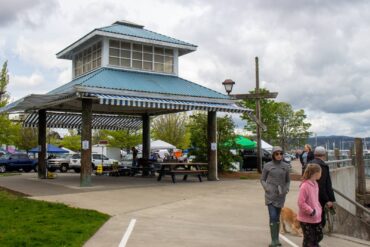 Another project currently in the planning is a mixed-use development that will include retail, parking and some market-rate residential units, along with space for an array of retail and commercial uses. Construction is planned to begin in 2022.
In addition, the Port of Bremerton, which owns and operates the Port Orchard Marina, has plans to invest over $15 million in a new breakwater for the downtown marina. The marina currently has covered slips for more than 300 boats and slips for day use and special events.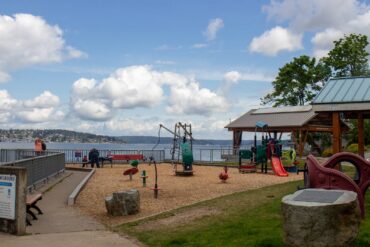 Downtown Port Orchard is very walkable, with covered sidewalks on Bay Street. On the waterfront, you can walk along on an old wooden blank walkway and on a new walking path that takes you to the Port of Bremerton park and the Soroptimist Overlook.
Getting from here to downtown Seattle is easy by catching one of the foot ferries from Port Orchard to Bremerton, where you can hook up with the Kitsap Transit passenger-only ferry, which gets you to Seattle in 30 minutes.
The city of Port Orchard is a welcoming and growing community with a waterfront downtown that should see significant change and development in the next few years.