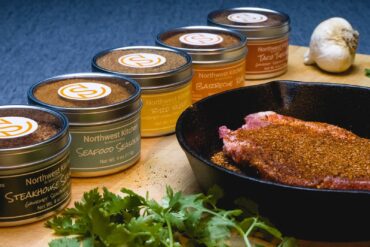 Sam Spiva is as charismatic as it gets and not only does he juggle a company that's constantly mixing things up and making its way into our local markets and specialty shops, but the requests for his products are also putting this local chef on the regional map. Don't be surprised if Spiva Spices hits specialty shops and grocery stores nationwide.
Many people currently are interested in food and cooking, experimenting and feeding those they love. The Content Scout found Spiva when following the Kitsap County Cooks group on Facebook, and decided to ask him some questions.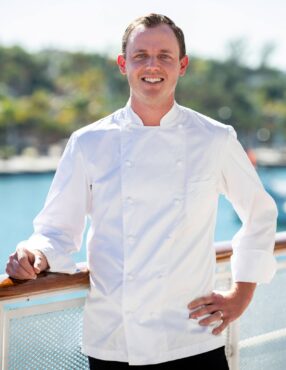 CS: Why did you start the company?
Spiva: At the beginning of 2020, I was working as a corporate chef for a small cruise-ship company. When the pandemic hit, it devastated the cruise-ship, hospitality, and travel and tourism industries and I quickly ended up among the many who lost their jobs due to COVID.
My personality doesn't allow me to sit still for long and I am always looking for ways to learn, grow and achieve, and I didn't want to sit at home and not do anything. I wanted to find a way to provide for my family and also to use the circumstance to create something positive and hopeful in the Kitsap community.
I started out trying to do a number of things — really anything that anyone needed help with where I was skilled. I was doing landscaping, cooking meals for family and friends and designing websites.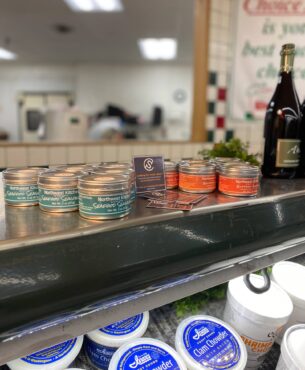 One day, I decided to make a batch of barbecue dry rub. I posted it on social media to see if any of my family and friends would be interested in buying some. Orders started flooding in and I had to go and get more ingredients to fulfill all the orders. In the first couple of days, I sold over 50 pounds of it and I knew I was on to something.
A few months later, I am now certified by the Washington State Department of Agriculture and Food and Drug Administration to produce spices and spice blends for home cooks as well as restaurants and foodservice establishments. I have added nearly 20 products to the online store and over a hundred bulk spices for wholesale.
CS: What is your background?
Spiva: Before I started my business, I have been a professional chef for over a decade. I started out in the industry by attending the Culinary Institute of America in New York and went on to work for some of the best fine-dining and farm-to-table restaurants, as well as luxury hotels and cruise companies, both in the United States and abroad.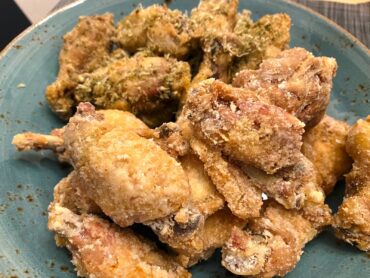 Having a background as a chef, I think I bring a really unique perspective to launching a spice business. I understand the importance of sourcing high-quality spices and grinding and blending them in small batches so they stay fresh. I understand what restaurants are looking for in their spices and blends. I have been in the shoes of these chefs and restaurant managers, and I understand the aspects of quality, consistency, time constraints and availability that they are searching for.
CS: How did you come across the design of the product?
Spiva: I designed the product myself over time. It went through several iterations. I started out sending barbecue dry rub to family and friends in plastic deli containers and Ziplock bags. I knew it wasn't what I ultimately wanted but my philosophy with this business has been to not let perfectionism or anything else hold me back from getting started. I committed to start and then strive to get 1 percent better every day.
Next, I moved to a metal container with a very basic label. Once I realized there was such an interest and demand for the product, I started to look at hundreds of different products out there to get a feel for what I liked.
I decided to select a metal container with a clear lid to really show off and highlight the product itself. I worked with an old friend from high school, Andrea Benjamin of Exo Design in Tucson, Arizona, to help me design the company logo.
From there, I personally created the labels. I wanted them to be modern and minimalistic while also being bold in color to really capture the bold flavors in my products and the bold personality of my brand.
Favorite Recipe
It's difficult to choose one Spiva Spices recipe as a favorite but below is a recipe for Content Scout's current favorite. Spiva recommends using the recipes on his site or keep it simple and basic. "Using the blends will change the game by allowing you to get exponential flavor out of your food," he says.
He seems to post a new recipe daily, making us a little jealous of his neighbors — who would not want to live next to this local Kitsap spice magician?
---
Mediterranean Salmon with Horseradish Cream
Yield: 4 Servings | Prep time: 25 minutes | Total time: 60 minutes
Ingredients:
4 sockeye salmon filets (5-6 ounces)
1 ounce Spiva Cooking Mediterranean Rub
1/2 lemon
3 tablespoons vegetable oil for searing
1 pound marble potatoes
2 tablespoons extra virgin olive oil
1 1/2 tablespoons Spiva Cooking Spud Rub
Salt, to taste
1/4 head radicchio, sliced
1 cup arugula (or micro arugula)
1/2 lemon, juiced
2 tablespoons olive oil
Horseradish Cream Ingredients:
1 cup sour cream
1/2 cup heavy cream
2 teaspoons horseradish (hot)
2 tablespoons whole-grain mustard
2 tablespoons extra virgin olive oil
Salt and pepper, to taste
Instructions:
Preheat the oven to 400 degrees.
Slice marble potatoes in half, toss with 2 tablespoons extra virgin olive oil, salt (to taste) and the Northwest Kitchen by Spiva Cooking spud rub. Place on a sheet tray and roast in the oven for approximately 30 minutes or until tender.
Meanwhile, make the horseradish cream sauce by mixing the sour cream, heavy cream, horseradish, mustard, extra virgin olive oil, salt and pepper thoroughly in a bowl.
Toss the sliced radicchio and arugula with the juice of half a lemon and two tablespoons olive oil. Add salt to taste.
Coat the salmon filets completely with the Northwest Kitchen by Spiva Cooking Mediterranean rub.
Heat a cast iron pan or sauté pan to medium heat. Add vegetable oil and place the salmon filets into the pan. Sear for approximately 3 minutes on each side. Adjust heat to ensure the seasoning becomes golden brown but does not burn.
When the salmon reaches 130 degrees internally, squeeze the juice of half lemon over the salmon and remove from the heat.
Serve the Mediterranean crusted salmon with potatoes, horseradish sauce and radicchio salad.
Where to Find
You can purchase Spiva Spices at Maynard's Marketplace in Silverdale, North Point Market in Hansville, Ralph's Red Apple in Bremerton and online at kitsapfresh.org. Check the website for more up-to-date products and retail locations: spivacooking.com/shop.