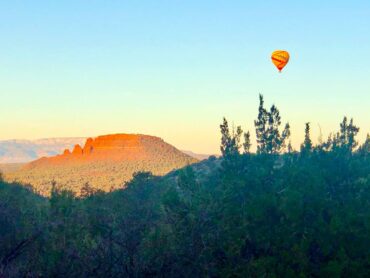 Magnificent. Majestic. Magical. Sedona wears its rainbow of hues through every season, a painting in living color in Northern Arizona. Come for a day or a week or a lifetime, — Sedona will seduce you. It's nature's playground and a whole lot more.
About a two-hour drive (115 miles) from Phoenix (unless you hit it during rush hour), Sedona is perfect for a weekend when visiting Phoenix. But it's even better for a full week, with endless options for enjoying nature. Although summer temperatures can soar, you'll find the cooler mountain air of Sedona at 4,300 feet refreshing year-round.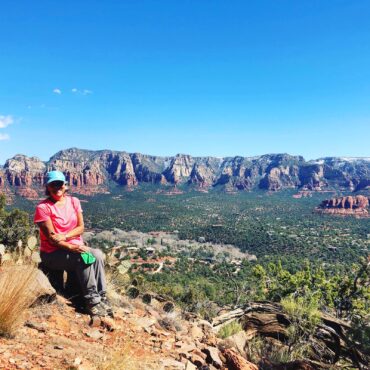 There are two towns to consider as far as where to stay: Sedona proper and the unincorporated town of Oak Creek. Driving from Phoenix, you will enter Oak Creek first. This area has great access to many local hiking trails and is smaller and a bit less crowded. Sedona also has access to loads of hiking trails, as well as shopping. Sedona is closer to the small local airport if you are flying in. Accommodation options include high end resort hotels, moderately priced brand-name hotels, Airbnb rentals, cabins, RV parks and camping.
Sedona got its name from one of the earliest white settlers and first postmaster Theodore Schnebly. He named the area after his wife. Although the first post office opened in 1902, Sedona was not incorporated until 1988. Early settlers created fruit orchards and some are still visible today.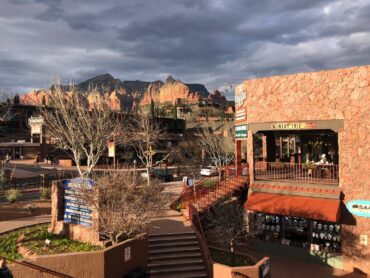 Unique to this high desert is the deep layer of red rock formations known as the Schnebly Hill Formation. Deposited some 300 million years ago during the Permian Period, the thick layer of orange and red sandstone literally glows at sunrise and sunset. This formation, distinctive to the area, is what draws hikers, mountain bikers and visitors from around the world.
About 1.8 million acres of national forest surround the area. Hiking is king in Sedona, with options for every level of hiker. Level of difficulty ranges from the easier Bell Rock Trail (pretty flat and stunningly beautiful) and Baldwin Trail (also flat and the views are great) to the more difficult Devil's Bridge Trail (short but steep) and Bear Mountain Trail (considered Sedona's most difficult and for experienced hikers only). Most hikes can be done on your own with a little research (don't forget your water and sunscreen), but guides are also available for hire.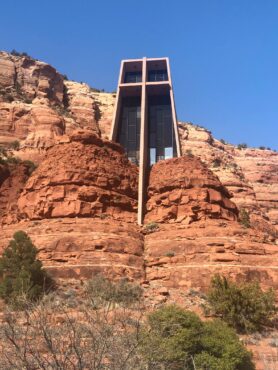 Depending on the season you choose to visit this beautiful place, trails can be heavily trafficked. Consider visiting midweek or off season. Winter is beautiful, with occasional snow blanketing the red rocks for jaw-dropping photo opportunities. Early spring (before spring break) is also a great time to visit, still cold but fewer tourists. Late spring brings a wash of colorful wildflowers in valleys and crevices of the red rocks. In summer, you can float down Oak Creek on the natural waterslide mother nature has provided, but be prepared for crowds. Birders will find Sedona abundant with interesting, musical and colorful birds that live amongst the beautiful, high-desert flora.
Mountain bikes are available for rent in many locations, and even novice cyclists will enjoy the challenge of seeing the red rocks from a mountain bike. Guides are also available for this activity.
If golfing is your thing, Sedona and Oak Creek have you covered. A wide variety of resort, private and public courses offer golfers views that are out of this world. It's hard to concentrate on your game with these astonishing panoramas.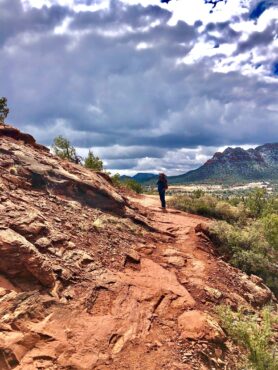 For something completely different, consider one of several specialized tour companies that can show you first-hand why Sedona is known the world over as a sacred and healing place. Sedona is believed to be the home of several vortices where the Earth's swirling center of energy creates a healing and meditative experience. If you want to go out on a vortex hunt without a guide, you can find these healing places in Boynton Canyon, Cathedral Rock, Bell Rock, Airport Mesa and the Chapel of the Holy Cross, to name a few. Many of these places remain sacred, spiritual centers to the Yavapai-Apache Natives of the area. Please be respectful to all.
Other fun for the whole family to consider are Jeep tours and any of several hot air balloon excursions.
You can fill your days with constant activity or create your own meditative place to relax and enjoy Sedona in living color. But no matter how tired you are after your full day in nature's playground, don't forget to go outside at night and look up. Sedona is designated a dark-sky community in recognition of its efforts to protect this important natural resource. Just about anywhere you go at night, you can enjoy an incredible night sky — a star gazer's paradise. Night-sky tours are also available and offer insight into the constellations, as well as the conservation and protection of dark skies.
Magnificent. Majestic. Magical. There is really no place like it anywhere in the world — and here it is right in the American Southwest.
Plan your visit at visitsedona.com.