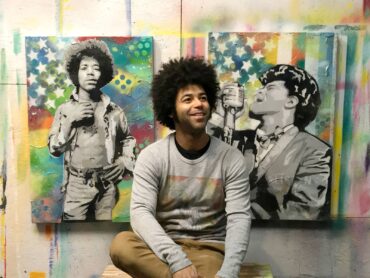 Not only is Cory Bennett Anderson amazing and beyond creative, he just radiates a contagious amount of positivity.
You can hear how excited his surroundings make him. This excitement is infections as the Poulsbo artist speaks with passion about what inspires him to create and what he takes into account as he creates each carefully curated mixed-media piece.
"I paint imagery that invokes beauty through storytelling through art," Bennett Anderson says. "I strive to elevate others through art. I like to think that by creating, I can affect or change the lives and the outlooks of people."
As his bio states, "Cory Bennett Anderson combines pop themes, iconic images and neo-expressionist techniques to produce work that is wary of modern society." But there is so much more depth to this ever-smiling, always-creating artist.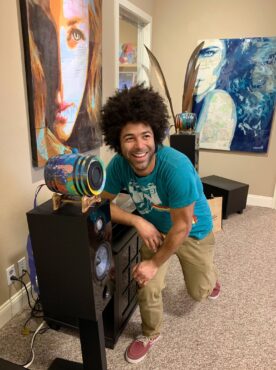 Born and raised in Las Vegas, Bennett Anderson obtained a degree in graphic communications from Cal Poly in San Luis Obispo, California. He has his own, unique style of art that combines an urban "street" flair with found media.
He is dedicated to an artistic message that doesn't have judgment. "Both the outwardly obvious interpretation and the more subtle, critical interpretation are equally valid," he says. "Rather, I intend my work simply as an exploration of dichotomy and an exercise in encouraging viewers to recognize the duality of all things."
His art will be featured at The Bainbridge Island Museum of Art Oct. 8 through Jan. 9, 2022. You can also view his work and learn more about his process by visiting his website, artbycbennett.com. You can even download his handcrafted, mixed media, textured wall papers for your iPhone.