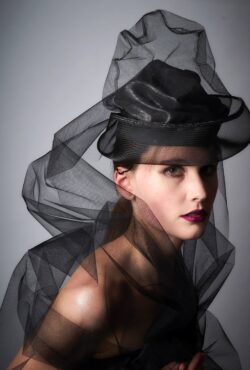 Within the walls of her Bainbridge Island studio, the creative mind of Tamra Fago flits like a hummingbird in a garden, from idea to idea and item to item. A designer by birth, with a degree to back it up, Fago has an affinity for graphic and fabric arts. Her home is a festival of art and whimsey in which stylized plush monkeys cavort on a purple peacock chair and a coterie of high-end hats, at once audacious and demure, swirl in filmy frivolity.
And that's just the first five minutes.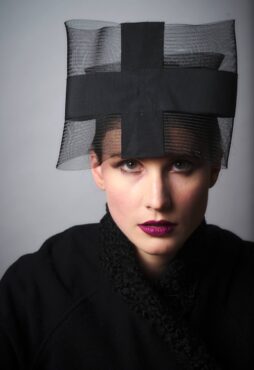 "Thousands of ideas go through my head all the time," Fago acknowledges. "To do the same thing over and over is tedious."
One lifetime is not enough for such a personality, but Fago is determined to pack in as much as she can. Her experiences are many and varied. For instance, she was awarded the title "Best Dressed College Co-Ed" of San Diego State by the erstwhile Mademoiselle magazine.
Another title, that of Miss Pasta, was bestowed on her by a colleague who festooned Fago's head and shoulders with an intricate arrangement of uncooked spaghetti, ziti and every "iti" imaginable. The resulting photoshoot turned macaroni necklaces from kid stuff to haute couture.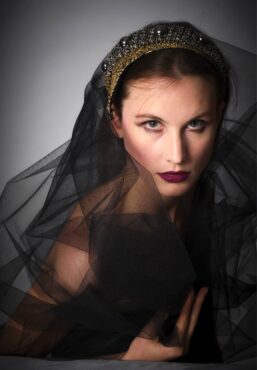 Fago also made time to see the world. In addition to visiting locales such as Portugal and China, she lived in Italy and Paris. But prior to these adventures, Fago embarked on her career in fashion design.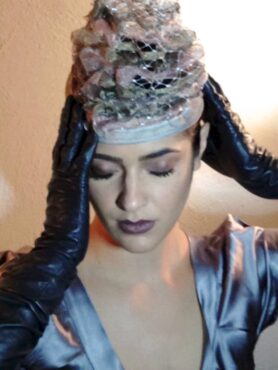 In 1975, while living in San Francisco, she discovered a boutique named Obiko. At the time, the "wearable art" movement was just emerging, and Obiko was at the forefront. The shop's owner, Sandra Sakata, encouraged Fago to develop original clothing lines for consignment. For Fago, it was the start of a lifelong passion.
Fortunately, Fago is equipped not only to design but also sew her creations. She took her first sewing class at age 10 with the vague idea of making doll clothes, which — she admits — she never did. Her experience as a seamstress continued to grow and now, when faced with a fabulous fabric find, Fago considers the options, draws a pattern and pulls out her sewing machine. A self-described autodidact, Fago teaches herself the skills she needs as she needs them.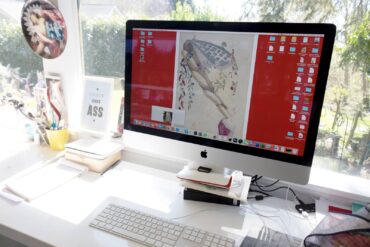 "I'm a Jill of all trades," she explains.
Over the years, she has transformed embroidered Chinese silk scarves into ladies' luxury panties, selling them in the window of an exclusive Rodeo Drive boutique. She's hand-painted muslin; seashells are a favorite theme. She's hand-stitched and stuffed clothing with painstaking trapunto quilting. She's hand-painted cotton batiste, which she then turned into camisoles, Corsair pants and other items of ladies' loungewear for Christian Dior.
She has revived lovely but neglected used clothing with florets and furbelows. In fact, Fago is fond of reusing, giving new life to vintage and fabulous treasures she finds at resale stores.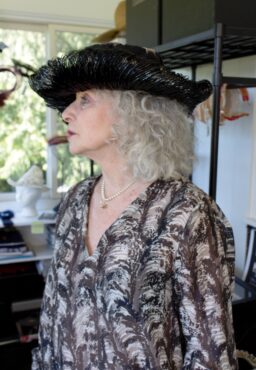 In 2013, Fago was playing with a length of cord. As she wrapped and coiled it, an idea blossomed in her rapid brain. Hats. Ethereal, sensual, sculptural hats. Hats like escaped daydreams. Millinery ivory towers. Hats as art.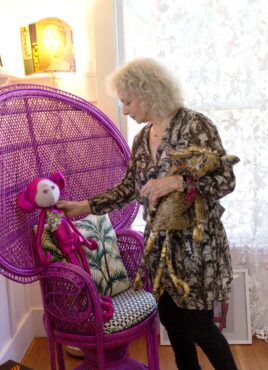 It was an ideal concept for a designer who delights in fashioning art that is also fashion. The resulting line of hats came to be known as Cru Moderne, described by Fago as "vintage materials, modern in concept."
These hats make the wearer part of the exhibit — the face beneath the hat is intrinsic to the piece. It's art at once personal and public. It's art made to be used. The artist demands that her forms function.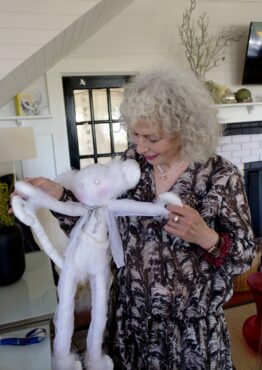 "I want my creativity to provide a service," Fago says.
Fago has composed dozens of hats. Most of her headwear starts out with a classic form: pillbox, cloche, sailor cap. At heart, each one is a "fascinator," a light-weight style of millinery having more to do with decoration than protection.
Once the basic shape is determined, ingenuity takes over. Bands and bows. Open-topped halos like tenuous crowns. Lacquered French feathers, laser-cut leather. Crescendos of vintage crin. Provocative veils for the modern-day Venus.
There's no question that Fago's designs are conceptual. All incorporate space and grace, and some enjoy a bit of mischief. Consider one of her early creations, named Nuclear Bonnet for what Fago calls its "Three Mile Island" look. Then there's the tiered "wedding cake" hat, layered like a diaphanous pastry.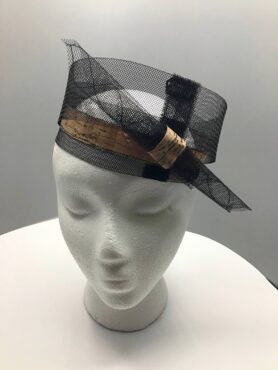 Fago finds inspiration at every turn. She added headbands to her collection after admiring the "big, fat" examples by Prada. Recently, an exhibit of ancient Japanese helmets caught her attention for their bold ornamentation.
"Each hat is a sculpture to me," she says. "I love doing the work. I didn't even think about selling them at first."
But sell them she does, occasionally at shows and brick-and-mortar venues and more commonly on Etsy or directly, via email. She likes to wear her creations as well, although it's a challenge to find a destination for high fashion in casual Kitsap.
"Sometimes I dress up to go to Trader Joe's," she says with a laugh.
Headwear isn't Fago's only creative venture. She also offers metro-plush monkeys and bunnies of her own design.
Stuffed animals are a new pursuit for the designer, who began making them in 2020. She calls her line of frolicsome simians Cru Capuchin. Each one is a playful take on an international fashion house.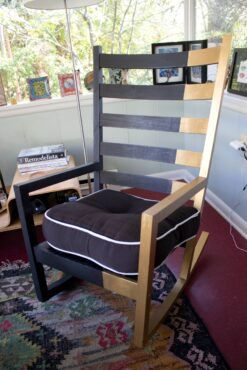 For instance, the Dries Van Noten monkey is dressed in metallic, candy-apple fuchsia, reminiscent of a jacket from the designer's 2020/2021 men's line. A completely different look is found in Celeste, a capuchin that Fago made for a friend. Celeste sports pure white with gossamer harem pants. Fago says the eyes of a monkey determines its personality.
The plush bunnies, Cru Lapin, were conceived in spring 2021 as a token of support for her best friend's daughter, who was facing brain surgery. One bunny led to another, as bunnies do, and in no time at all, Fago found herself with baskets of bewhiskered, fluff-stuffed rabbits. The great charm of the cuddly objets d'art is their diversity: patterns and colors and accoutrements in a bewildering array of adorability.
One constant runs through all Fago's pieces: that of originality. Whether it's her designer millinery or her plush menagerie, the impetuous couturier prefers to work ahead of her time.
"I don't want to be like anyone else," Fago says.
Mission accomplished.