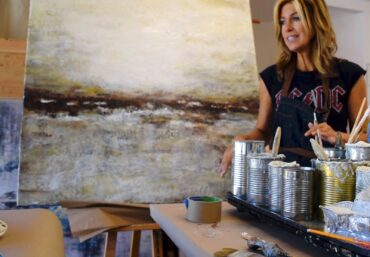 No time like now to learn something new — local artist Theresa Stirling has taken her in-studio workshops online by request. Stirling now offers a chance to learn the ancient art of painting with beeswax and fire — and to do it from the comfort of your own space.
No experience necessary — she offers all levels, including mastermind course on creative career change, coaching and developing your personal expansiveness. What a great way to invest in yourself and learn a new way of creating.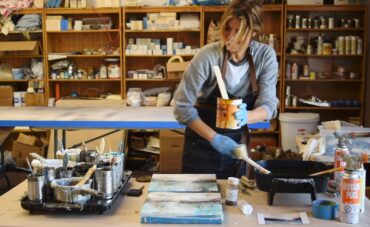 You don't need any materials. Stirling sends her students instructions for how to set up their studio, plus a list of what may be needed, where to source the items and tricks that are hard-won over time: how to heat the wax slowly with heat or blowtorch, how to do a small piece start to finish (think gifts), how to mix encaustic medium in heated cans, how to do wax painting over a photo or collaging materials, how to ship the art and so on.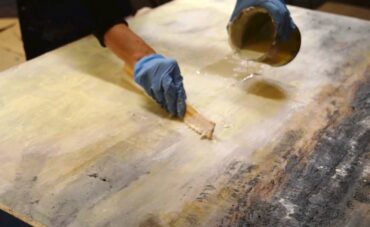 Stirling has her studio committed full-time to custom work for collectors and showrooms around the country. She has also started doing home interiors consulting, a perfect marriage with her design experience. She takes commissions and appointments and is happy to share what she does, now digitally, with a cappuccino and her rescue pets under foot. Part of proceeds go to local animal shelters.