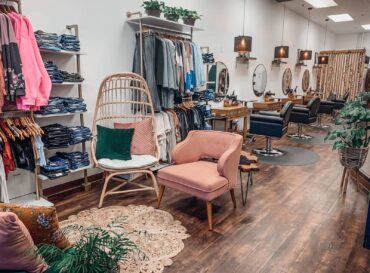 It was an unexpected Content Scout find located in Poulsbo Village, the strip mall that once hosted Albertsons and now seems to be making a resurgence.
I was fortunate enough to walk into not only a full-service hair salon but a secret spot that held much of the same brands and looks that I have been travelling by ferry to acquire in Seattle. Well, no need to make the trip anymore to pick up my favorite denim styles or seasonal updated looks. And it proves to be yet one more reason to try to keep our "scouting" close to home.
Wild Society started as a spark inside owner Whitney Sims, whose own creative funk inspired her "to create a welcoming environment for stylists and clients of all walks of life to come together and talk, laugh, relax, shop and, of course, create great hair."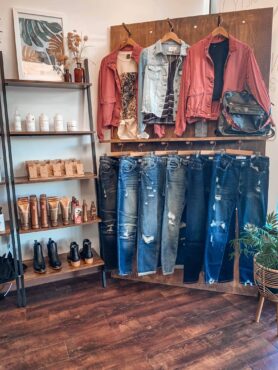 Be sure to peek through their selection of amazing boutique clothing, ranging from size XS to 3X, on your way out or, in my case, on my way in. A little retail therapy after being couped up for months and not having to travel far from home was definitely a plus for me. However, many of Wild Society's clients love to grab a new look after a hair appointment regardless, it just makes you feel good.
Wild Society has an educated and fun-loving team of strong women who collectively work together to promote self-love. Many clients "love that they have options, and the salon contacts them for a quick phone consultation to figure out which of the five hairstylists is the best fit for them," Sims says.
There's no doubt that you will feel right at home at Wild Society Boutique and Salon. The stylists specialize in individual techniques that they are passionate about. It's their common goal to leave you feeling good, as well as proud of who you are.
"Stick around long enough and we'll rub off on you, says Sims.