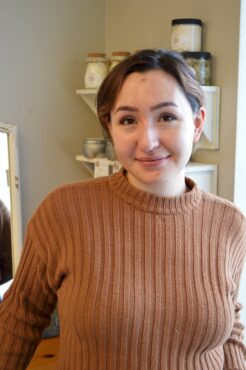 Abby VanSchaick is the owner and master technician at Lachic Lash Studio of Poulsbo. She opened the studio in November 2019 after moving back to Washington from Portland, where she received her lash technician training. VanSchaick loves meeting new people and always looks forward to customizing her extensions and other lash techniques to create a wide range of unique looks.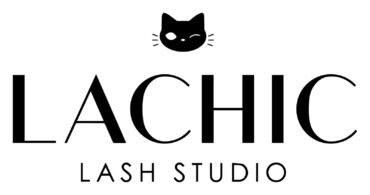 She creates one-of-a-kind lash techniques and products to suit every individual's lifestyle. The adhesive used at Lachic Lash Studio is very low-fume waterproof, making it low-maintenance and a great option for people with sensitive eyes. It's also sweat- and steam-safe, so you can work out and go about your daily routine.
Because the techniques take into account your natural lash health, you can wear extensions indefinitely without having to worry about damaging your natural lashes. When you get these extensions or lash lift, you also won't have to worry about curlers, strip lash glue or the dreaded raccoon eyes.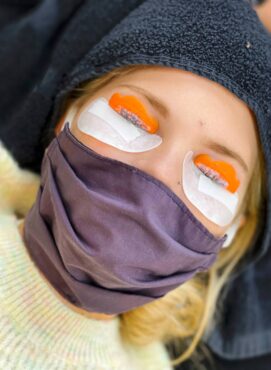 When VanSchaick was in high school, she had no idea what she wanted to do with her life. She began exploring different options and started with college. While VanSchaick did well, she quickly got bored with the lack of creative outlets that college provided her. With that crossed off the list and her priorities a little clearer, she tried to find something that could meld her love of creativity and skill with the technical side of her brain.
"With the help of my tough, brilliant, supportive mother — one of the most driven and inspirational people in my life — I came to the conclusion that I should try cosmetology school," VanSchaick says.
Originally, she thought about becoming a hair stylist, which drove her to cosmetology school. Halfway through cosmetology school, however, she lost her drive.
"There was just too much happening for my brain to handle," VanSchaick says. "Looking back, I think it was to be expected. I was barely out of high school and was trying to rush into any profession that would even halfway fit the things I was looking for in a career. But by that time, I was so far in that I couldn't leave."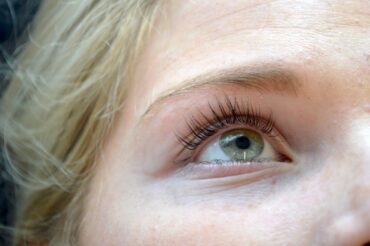 She says she "begrudgingly" completed cosmetology schooling and went on to get her operator license.
"For a while, I tried to stick with hair, but ended up absolutely miserable. I was only 19 and was dreading spending the rest of my life doing the same thing," VanSchaick says. "So, I took a step back, worked some odd jobs, including being briefly employed at a bandit-themed kettle corn stand that traveled all over Oregon, and did some soul searching."
VanSchaick narrowed down her search to a couple of key things that she couldn't live without. One, it had to be a mix of creative and technical. Two, it had to give her the ability to live and work independently. And three, it had to be specialized.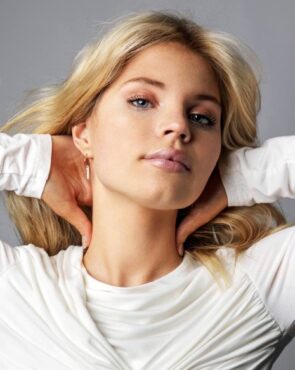 VanSchaick wanted to learn everything there was to know about her field. That's when one of her old beauty school friends brought lash extensions to her attention.
"The more we talked about them, the more I realized that it sounded like exactly what I was looking for," she says. "Becoming a lash tech would allow me to be creative, technical and focused, all while using the licensing I went to school for."
After a nerve-wracking interview, the owner of the studio where she wanted to work agreed to train her. The owner was incredibly knowledgeable and VanSchaick admired how much she cared about her craft and clients. The owner not only taught her the technical skills needed to become a good tech, but also gave her an incredible foundation when it came to the business side of things.
Ultimately, when circumstance forced VanSchaick to move back to Washington, her mentor was the one who encouraged her to open her own space.
"I don't think I'd be where I am today without her, and for that I am incredibly grateful," VanSchaick says.
Having recently moved into the studio of her dreams, VanSchaick now has the goal of receiving as much higher education as possible in her field. She also wants to take classes to stay up to date with current trends and improve her techniques. She plans on travelling all over the world to learn from the industry's best. In the future, VanSchaick would love to become an educator to share all the knowledge she will have gained.