Finding your travel comfort zone is different for each person, as everyone navigates a new, partially vaccinated country still reeling from the pandemic.
As in 2020, close-to-home staycations continue to dominate, but some people are venturing farther, even internationally, in this brave new world. If you find yourself torn between staying put and jumping on an airplane, perhaps you might be up for the Great American Road Trip.
Traveling by car, staying in Airbnb homes or campgrounds, avoiding crowds and indoor dining — it's all making the Great American Road Trip more popular than ever before. Washington and its surrounding states offer a wide variety of activities for socially distanced fun.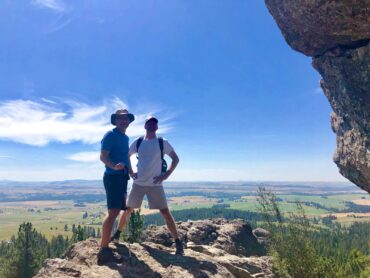 With caution and planning, you might consider some of the road trip ideas listed here. But before embarking on any 2021 travel, be sure to do your research. States, counties and even some cities have different restrictions in place. Know before you go.
Airbnb offers links to detailed restrictions for each region, so read carefully, understand cancellation policies, put on your mask and hit the road.
Washington — Spokane
Driving time from the Kitsap Peninsula is about five hours. On the way, visit Potholes State Park outside of Moses Lake.
Spokane, Washington's second-largest city with a population of 220,000, is full of history and accessible parks for every age. Spokane also offers an easy day trip to Coeur d'Alene, Idaho.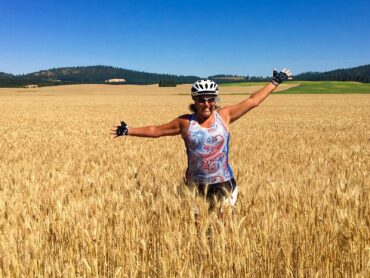 Hiking and cycling in and around the region are very popular activities. There is much to do in Spokane, including these highly recommended outdoor sights:
Manito Park and Gardens
Spokane Falls and Riverside Park
Centennial Trail
Learn more at visitspokane.com.
Palouse
Driving from the Kitsap Peninsula takes about six hours. On the way, visit Steptoe Battlefield State Park.
The beautiful Palouse is the most underrated destination in Washington, and the Palouse Scenic Byway is a great way to see the sights of this region. You can drive the byway north-south from Spokane or east-west from Lacrosse to Pullman.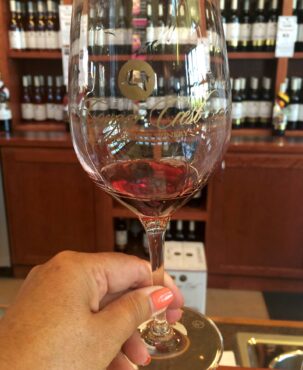 The region enjoys a wide array of geological sites, great history and hiking and cycling trails. Pullman makes a great jumping-off point for the area. Recommended sights include:
Palouse Falls State Park
Steptoe Butte
Washington State University
Snake River Gorge
Check out lodging at wessonbunkhouse.com.
Learn more about the Palouse Scenic Byway at scenicwa.com/road-trips.
Old Highway 12 — Aberdeen to Walla Walla
Driving time from the Kitsap Peninsula to Aberdeen is about two hours. From Aberdeen to Walla Walla, about six hours. On the way, visit Fort Simcoe State Park near Yakima.
Long before the interstates traversed the USA, many old two-lane roads meandered from town to town. Famous routes like Route 66 have all but disappeared, but Old Highway 12 still exists.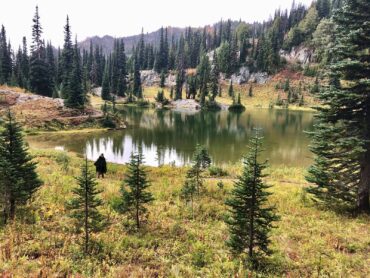 In fact, you can drive all the way from Aberdeen, Washington, to Detroit, Michigan. Or how about a road trip to Walla Walla? The old highway takes you through many wonderful Washington communities, including:
• Packwood, located minutes from Mount Rainier National Park
• Yakima, home to a wide variety of recreation opportunities and some of the state's best Mexican food
• Walla Walla, where you'll find 120 wineries as well as beautiful parks, historic sites and museums
Learn more in this article.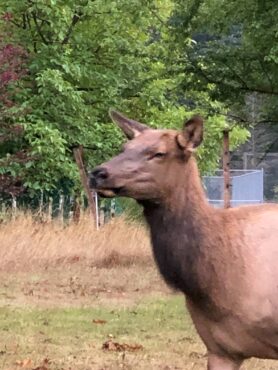 Oregon — Bend
Driving time from the Kitsap Peninsula: six hours. On the way, visit Portland Japanese Garden.
Bend, located in beautiful Central Oregon, is home to a variety of fun and interesting things to do, and is also a great home base for visiting Crater Lake, Mount Bachelor and more. Historic downtown Bend, many golf courses and the Bend Ale Trail give visitors many days of fun activities.
While in Bend, you definitely want to check out:
Floating on the Deschutes River
Pilot Butte
The Oregon Badlands Wilderness
Check out this cute Airbnb in Bend: The Wee Hoose
Learn more about Bend at visitbend.com.
Gold Beach
Driving time from the Kitsap Peninsula is about eight hours. On the way, stop at Cape Meares Lighthouse along the coastal route.
Where the Rogue River empties into the great Pacific, Gold Beach is the lesser known Oregon Coast destination, located on beautiful historic Highway 101 in Southern Oregon. You'll find miles of sandy beach and a welcoming small-town environment.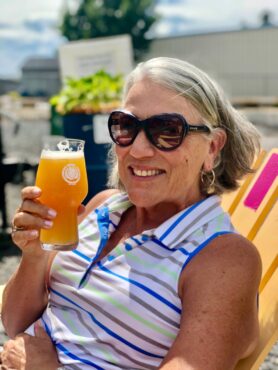 If you are looking for the simple life, you'll find it in Gold Beach, where you can enjoy some of the region's most beautiful scenery like:
Otter Point State Recreation Area
Pistol River Scenic Viewpoint
Rogue River (take a jet boat ride)
Check out this lodging option: goldbeachinn.com/irelands-rustic-lodges.
Learn more about Gold Beach at visitgoldbeach.com.
Northern California — Redwoods Highway 101
Driving from the Kitsap Peninsula to Crescent City California is about eight hours. On the way, visit the Schreiner's Iris Garden in Salem, Oregon.
Everyone should make this road trip through the magnificent region of the redwoods at least once in their life. The redwoods, the world's tallest trees, grow in groves throughout this region, so choosing a home base and exploring over a period of days is the best way to experience all there is.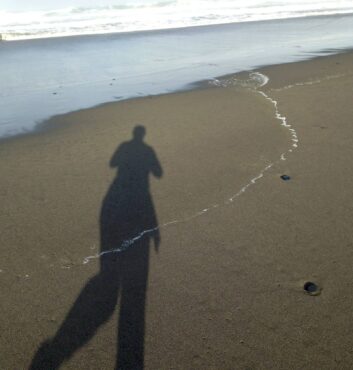 Highly recommended sights include:
Jedediah Smith State Park
Avenue of the Giants
Humboldt Redwoods State Park
Eureka
Check out this lodging option: mirandagardens.com.
Learn more about the Redwoods Highway at visitredwoods.com.
Idaho — McCall
Driving from the Kitsap Peninsula is about nine hours. On the way, visit Hells Canyon National Recreation Area.
Perched on Payette Lake and in the center of the Payette National Forest, the little resort town of McCall retains its old pioneer vibe while offering plenty of lodging, shopping and dining options. But you'll want to spend most of your time hiking the beautiful trails, riding the chairlifts at the local ski resorts (summer and winter) and cruising on beautiful Payette Lake.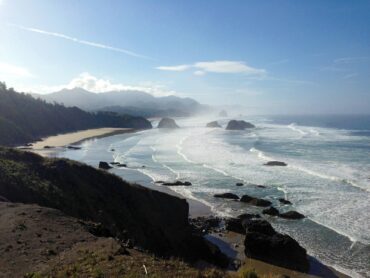 Be sure not to miss:
Gold Fork Hot Springs
McCall Lake Cruises
Ponderosa State Park
Check out this lodging option: Cozy Downtown McCall cottage near Payette Lake.
Learn more about McCall at visitmccall.org.
Montana — Big Fork
Drive from the Kitsap Peninsula is about nine hours. On the way, visit Lake Coeur d' Alene in Idaho.
The gateway to Glacier National Park and the surrounding region, Big Fork provides you a jumping-off point to history, recreation and wildlife unlike anything you'll see anywhere else. Stunning lakes, forests and mountains make this region a must-visit and an easy road trip.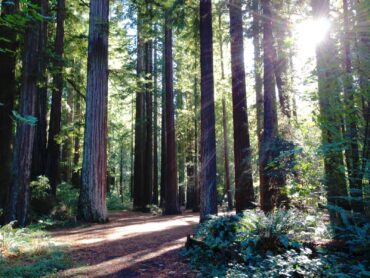 Be sure to include a couple of days in Glacier National Park; it can be busy in the summer but worth it. The Going to the Sun Road is only open in the summer months.
Also, be sure to allow time for:
Water sports and fishing on Flathead Lake, Swan Lake or many rivers
Big Fork Farmers Market
Horseback and llama treks
Check out this lodging option: theamericanbigfork.com/vacation-rentals.
Learn more about Big Fork at bigfork.org.
Of course, there are endless other options for the Great American Road Trip, depending on how much time you have and your own imagination. Just be sure to follow the ever-changing CDC recommendations for 2021 in the United States. (See CDC guidelines at tinyurl.com/y4so6s5h.)
Always wear a mask to protect both yourself and others, wash your hands frequently, carry and use hand sanitizer and avoid crowds. Stay in places with strict COVID-19 cleaning protocols and bring your own cleaning supplies, too, for that added sense of security.
If you're ready, America is ready for you.