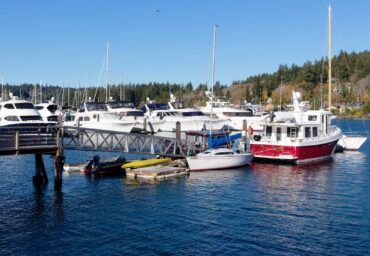 Any discussion of downtowns on the Kitsap Peninsula has to include the Gig Harbor historic downtown waterfront district. Centered around the famous Harborside Avenue, Gig Harbor's downtown has many shops and restaurants, along with stunning views of Puget Sound and Mount Rainier.
On any given day, the waterfront district is full of walkers and tourists enjoying the local merchants, such as the Fly Shop, Heritage Distilling Co., Waterfront Natural Market, Gig Harbor Marina and the Gig Harbor Marina and Boat Yard. Kayaks and other kinds of watercraft are also available for rent at various locations along the waterfront.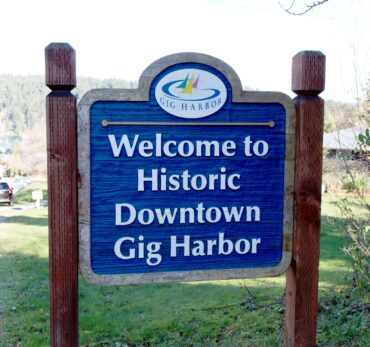 The downtown has always been known for its stunning views and its maritime history. The Harbor History Museum explains the local history, which centered around the arrival of explorers from the Capt. Wilkes expedition in 1841. They named the area Gig Harbor when they entered the bay in a small captain's gig.
Pioneers in fishing, mill work, farming and steamboat construction then began to settle the Harbor. On a sunny day, you can sit and dine on some of the restaurants outside decks and watch as the boats enter and leave the harbor with Mount Rainier in the background.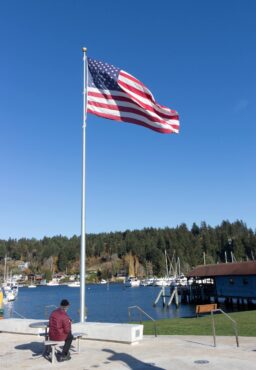 Often called the gateway to the Olympic Peninsula, the city of Gig Harbor has a population of about 10,000 people. It has long been rated as one of the best places to live in Washington.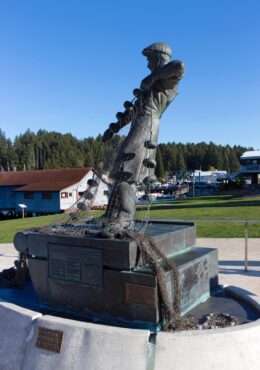 Many people who work in Tacoma or Seattle live in Gig Harbor, where the average cost of a home is around $500,000. The city is also well-known for its good schools.
Downtown Gig Harbor is a big attraction for tourists, especially in the summer, when they can spend the day visiting the local shops and restaurants, including Anthony's, Animarum, Bella, The Green Turtle and Brix 25, as well as an excellent bakery and deli and a terrific pizzeria. All this while enjoying the waterfront parks and the incredible views of Mount Rainier.
One of Gig Harbor's better-known downtown landmarks is the Tides Tavern, which has operated on the harbor for over 21 years and is famous for great burgers, local beers and outside deck dining. The phrase "I will meet you at the Tide's" is common throughout the community.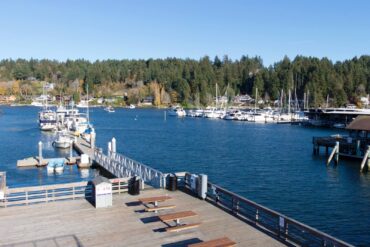 In spending a day in downtown Gig Harbor, you get the impression that the city takes great pride in its downtown. It is clean, the street signage is excellent and very readable, the public spaces are well-maintained and clean and the boat marinas are in excellent condition. And it seems like downtown Gig Harbor has something for everyone.
Many of our downtowns on the Kitsap Peninsula are located on the water, including Poulsbo, Bremerton, Port Orchard, Kingston and Port Townsend. Gig Harbor ranks right up near the top in terms of having an active, attractive and livable waterfront downtown district.