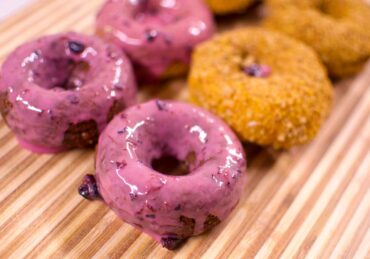 Located in Port Orchard, family business Dude's Donuts has people traveling from all over the state to devour simply amazing, gluten-free and vegan donuts.
The husband-and-wife team of Easton and Amanda Shepard opened Dude's Donuts shortly after deciding they were going to start a family.
"We had been playing with the idea of starting a business for over a year, and our growing family was all the motivation we needed to get it started," Amanda Shepard said. "We were gifted $3,000 from Easton's former employer, Ayla Savage."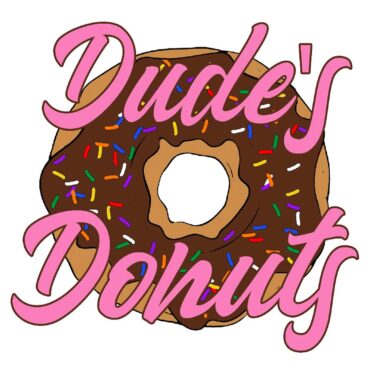 Both of this dynamic team of innovative bakers said none of it would be possible without the assistance of Savage, a local entrepreneur who helped Dude's Donuts take off by believing in their donut dream. Savage also hosted the first popup event for the new business, giving customers the opportunity to sample some of the first donut recipes.
As the Chief Exploration Officer with The Content Scout, I can attest that these donuts are a delicious, mouthwatering experience — despite the lack of dairy and other ingredients that some individuals may not be able to consume due to dietary restrictions.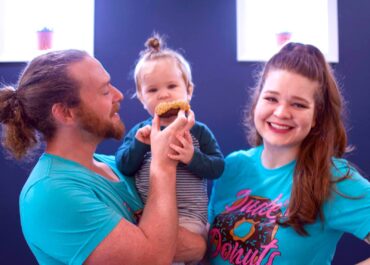 Following the initial popup shop, Dude's Donuts began selling at the local farmers markets in Bremerton, Port Orchard and Silverdale in the summer of 2019. The Shepards started with baked vegan donuts but the most-asked question was if they could also make them gluten-free — and Dude's answered that demand with gluten-free donuts. The cake donut recipes are also soy-free, with the exception of soy lecithin contained in the sprinkles and coconut used as topping on some donuts.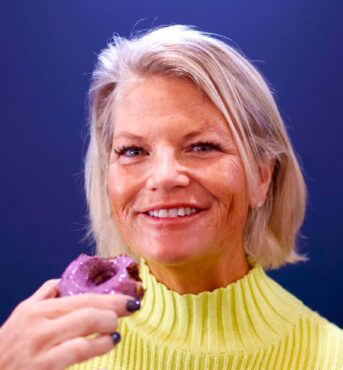 The business then branched out to selling the donuts through online preorders for pickup in different spots around Kitsap and Pierce counties one day a week. The pickups are now available every Wednesday through Sunday.
They are able to make donuts five days a week now because they have their own commercial kitchen that is strictly gluten-free and vegan. The Shepards say that it's incredible to have their own full-time space to work and create.
"We truly cherish the amount of time we get to spend together as a family because of what we've created with Dude's. It's a lot of work having a toddler and a year-old business, but we wouldn't have it any other way," Amanda Shepard said.
The couple appreciate the help from their friends at Kitsap Community Co-Op in Bremerton, Liv A Latte and Fuelrz in Silverdale, Caffe Cocina in Poulsbo, Frenchie Coffee and Sol Nutrition in Port Orchard, and Happy Belly and Viva in Tacoma for opening up their businesses to them as pickup locations.
Dude's Donuts also caters events and has special large-order pricing. You can also order nationwide with overnight shipping. To order for pickup, go to dudes-donuts.business.site or send a direct message via Instagram @dudesdonuts or Facebook @dudesdonutspnw.