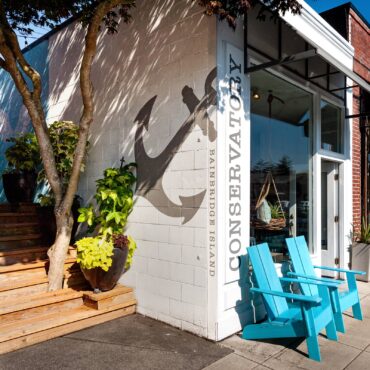 As the Chief Exploration Officer at The Content Scout, I am constantly in search of a spot to find that perfect gift and never tire of seeking out design inspiration for either my home or The Content Scout studios. And one of my favorite locations to do both is Conservatory Coastal Home.
The Content Scout was thrilled that owner Heather Pollock Sehulster has now expanded her once-small Bainbridge location to a design showroom, combined with a unique coastal shopping experience, along Winslow Way on beautiful Bainbridge Island.
Three years ago, Conservatory Coastal Home opened a small Bainbridge location, allowing West Sound residents to purchase and obtain assistance with design needs, and offering coastal inspiration and a wonderful spot to pick up a gift or two. And then, to our surprise and delight, this fall Conservatory Coastal moved to a more prominent spot along Winslow Way.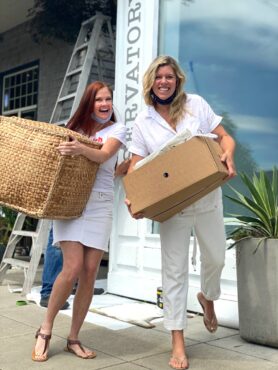 Offering full design services, Conservatory Coastal has a design center where customers can check out rug samples, lighting and furniture options. The company offers services such as shipping rugs directly to customers for free. In addition, the location has the most delightful gifts and home decor.
Sehulster started making candles for the Port Townsend Farmers Market about 15 years ago. As a former broadcast journalist, she moved to the Pacific Northwest from California to be near family and raise her two sons. She started with her candle business so she could work from home and raise her young sons.
Once her sons were school age, Sehulster opened her first boutique in Port Townsend.
"I opened the type of store I wanted for Port Townsend, merging a modern design aesthetic with natural elements from our local surroundings," she says.
She says the store was an instant success. Due to that success, she moved to a bigger location in a beautiful historic building in downtown Port Townsend.
"In the very beginning, it was all about the candles," Sehulster says.
To date, she and her staff hand-pour their candles in small batches. The candles are made entirely of coconut wax and natural scents inspired by the Pacific Northwest. The candles change seasonally, and newly launched winter scents this year include Olympic Mountains, Winter Lodge, Holiday Fireside, Candy Cane, Snow and Pacific Northwest Pine.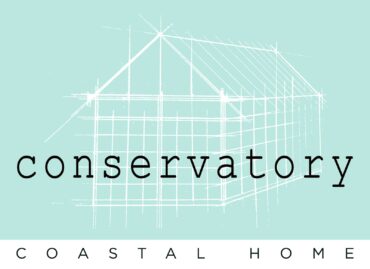 The team also can make custom candles and sell them wholesale to companies that want to create their own brand with a corporate logo and even their own signature scent.
Currently Sehulster is working on a commercial project at Port Townsend Vineyards, building a store in the downtown Port Townsend location that's set to launch in time for the seasonal wine's fall and winter pickup. As with all things Heather Pollock Sehulster does, no doubt she will bring her signature, secret sauce of aesthetic and flair to the vineyard's beautiful location and soon-to-open store.