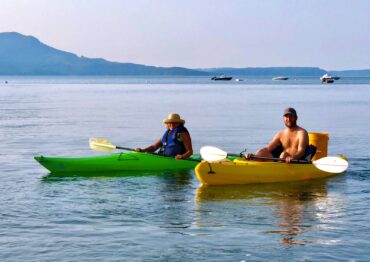 Cancelled vacations. Postponed honeymoons. Delayed holidays. This is how we will remember 2020. Travel plans all for naught.
As this most-memorable year draws closer to an end, it might be the right time to plan a close-to-home getaway. A weekend or longer that feels like a vacation but is less than three hours from home. A staycation, if you will, but one with new and fascinating surroundings.
These three distinctly unique cottages are some ideas to help you sate your wanderlust, relax and explore — while you stay close to home and can easily maintain social distancing. Take your pick.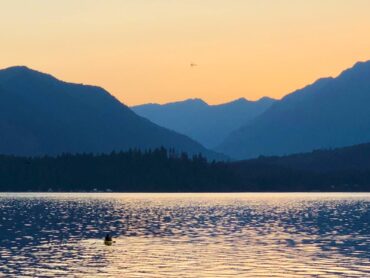 One Hour or Less: Seabeck
How to get there: Seabeck, the hidden jewel of the Kitsap Peninsula, is less than an hour drive from anywhere on the peninsula. From Silverdale, head west on Anderson Hill 7.5 miles to the Seabeck Highway. From Highway 3, head west on Newberry Hill Road 8.5 miles to the Seabeck Highway.
Where to stay: The Haven on Seabeck Bay. This darling waterfront cottage is one of the best finds in the area. For a cozy waterfront property, it is priced right and available year around.
The one-bedroom cottage/cabin includes a full kitchen, washer and dryer and parking. The giant deck is the place to be for your morning coffee and to enjoy the sunrise. Stunning views. This Airbnb property (airbnb.com/rooms/18412210) has outstanding reviews and the word "peaceful" gets used a lot. Enjoy this cottage less than an hour from home but a world away.
History of Seabeck: Once a mill town due to the abundant lumber, Seabeck is one of the oldest settlements in the state of Washington. Marshall Blynn arrived in 1857 and opened the Washington Mill Co. Early access was only by boat. Lumber was cut, milled and shipped from this site for decades.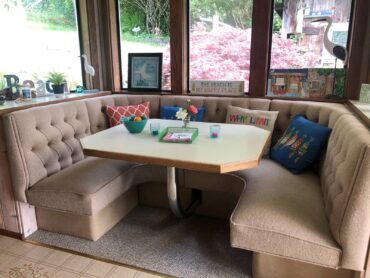 Lt. Charles Wilkes of the United States Exploring Expedition sent a crew to explore Hood Canal and made the first mention of Seabeck in 1841. Today, a few remnants of that bustling past remain.
What to do in Seabeck: Scenic Beach State Park offers a wonderful, year-round place to walk, beachcomb and picnic. Other hiking options include Guillemot Cove Nature Reserve and Anderson Landing.
History buffs will enjoy the historic Seabeck Cemetery and a walk around the historic Seabeck Conference Grounds. Check out the tiny and quaint "village" with marina, coffee stand and Seabeck General Store — the original company store for the mill. Seabeck Pizza is very popular.
Don't miss: Sunsets from Scenic Beach State Park.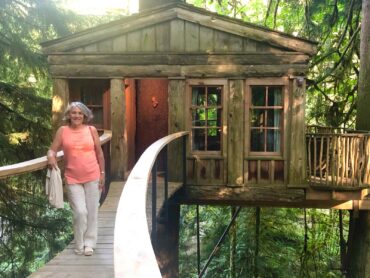 Just Under Two Hours: Fall City
How to get there: Fall City, a historic logging town hidden in King County, is less than two hours by car from the Kitsap Peninsula. Head south to Tacoma and Interstate 5 and then north to Highway 18. At Interstate 90, head west to the Preston Fall City exit. Travel time from Silverdale is about 1 hour and 20 minutes.
Where to stay: Definitely the most unique of the three cottage suggestions are the distinctive and beautiful treehouses at TreeHouse Point. The original treehouse, known as the Temple of the Blue Moon, is a favorite, but all six treehouses are amazing.
Taking a staycation to TreeHouse Point cottages brings you close to nature and it is easy to social distance. You will sleep like a baby in a tree top. See it at treehousepoint.com.
History of Fall City: Another historic logging town, Fall City is nestled in the Cascade foothills along the Snoqualmie River. The first settlements came in the mid 1850s, when two forts were built to protect settlers from the local Native Americans.
A trading post came in 1869 at what was called "The Landing," a shallow accessible area of the Snoqualmie River. The forts were abandoned when relations with Natives improved and the first post office under the name of Fall City opened in 1879.
What to do in Fall City: The tiny town of Fall City is on the lower Snoqualmie River and has a handful of shops and restaurants. Upriver is Snoqualmie Falls, which is worth a visit any time of year but in the winter, the falls offer a spectacular show as the water thunders over the 500-foot-plus drop.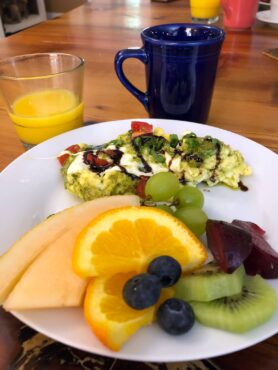 Floating the river on innertubes starting at Fall City is a very popular summer activity. There are multiple hikes in the region, as well as golf. Visit the Last Frontier Saloon, located where the original Trading Post was. Enjoy dinner at Salish Lodge for a special treat.
A visit to historic Snoqualmie and Issaquah further west offers history, great restaurants and shopping; the Issaquah Salmon Hatchery is also a highlight. Railroad buffs will love the variety of locomotives and railroad history available around the region.
Don't miss: Snoqualmie Falls.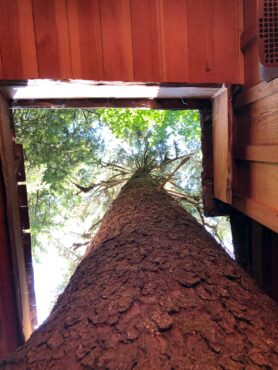 Three Hours with Ferry: Whidbey Island
How to get there: It's a short Washington State Ferries ride to Whidbey from Port Townsend, but it's a popular ride too. So, take advantage of the ferry reservation system and book ahead online.
Cross the Hood Canal Bridge in North Kitsap and drive the 45 minutes to Port Townsend. Arrive at the ferry 30 to 40 minutes before your reserved sailing. Once you disembark in Coupeville on the island, it's a short 20-minute drive to The Quintessa.
Where to stay: The Quintessa is Whidbey's premier wedding and reunion destination, with capacity to sleep up to 36 people, but the darling little "cottage" sleeps two and is a perfect getaway, especially off-season or midweek when weddings are not booked. With a fully equipped kitchen, washer and dryer, deck and queen-size bed, you can cozy up with a good book or wander the beautifully landscaped and forested grounds of the estate. See it at thequintessa.com.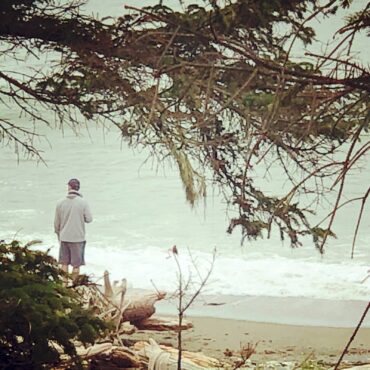 History of Whidbey Island: Capt. George Vancouver explored the island in detail in 1792. Joseph Whidbey and Peter Puget circumnavigated the island and Vancouver named it in Whidbey's honor (sometimes historically spelled Whidby).
In 1840, Lt. Charles Wilkes and the United States Exploring Expedition noted a large native population and small Catholic mission. Ten years later, Col. Isaac Ebey became the first settler on the island, claiming the southern shoreline now known as Admiralty Inlet. In 1942, Fort Ebey was established in his name.
What to do on Whidbey Island: So much to do on the lovely island, where to begin? The island can be busy in the summer, so coming during the off-season gives you a peaceful respite.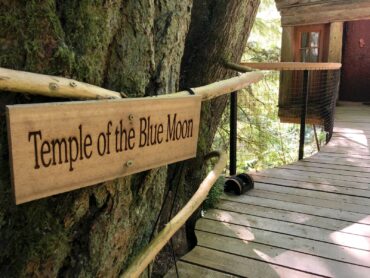 Visit any of the great parks, including Ebey's Landing, Fort Casey State Park, Fort Ebey State Park or Deception Pass State Park. Water sports like kayaking are very popular. Go wine tasting and eat Penn Cove oysters at the source in Coupeville. Shopping in Coupeville or Langley offers local artists' wares as well as many other treasures. Dine at any of the wide variety of restaurants.
Don't miss: Dinner at Primo Bistro, the south island's premier eatery. Call ahead.
During this extended stay-close-to-home time, you can carefully get out and enjoy your local region. With a little planning, it's easy to social distance while enjoying three cottages less than three hours from home.
And remember, mask up!