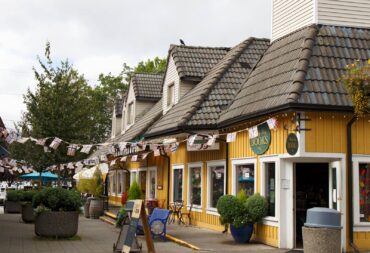 Norwegian fishermen sailed into Liberty Bay in the late 1800s and began the creation of the city of Poulsbo, which some still call "the Norway of the Pacific Northwest."
Incorporated in 1907, Poulsbo is now a city of 10,000 residents and has one of the most vibrant main streets of any small town in the state of Washington. In Poulsbo's case, the downtown main street is called Front Street.
Front Street has a very Norwegian feel to it, with wonderful small shops and restaurants, a great bakery and interesting places to visit and explore, such as the SEA Discovery Center, Poulsbo Historical Society and Museum, and the Poulsbo Maritime Museum. Downtown attracts thousands of visitors each year, many coming from the Seattle area. Any small city in America would be envious of Poulsbo's Front Street and its sense of place and history developed around its Norwegian culture.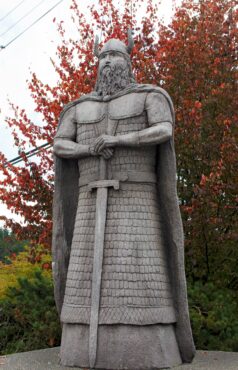 Most of the original residents of Poulsbo were of Norwegian descent and Norwegian remained the primary language of the community for many years. One of the great old landmarks in downtown Poulsbo is the Sons of Norway Lodge, which was established in 1895 as a means of preserving the Norwegian heritage. The lodge is still active today and helps promote many activities, such as Viking Fest, the Summer Solstice and the Annual Lutefisk Dinner.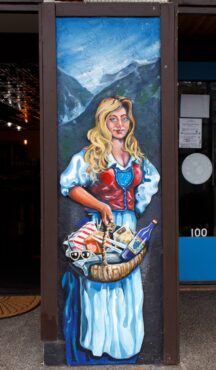 Poulsbo is primarily a residential community, where both young families and retirees are attracted by the excellent quality of life offered to its citizens.
Downtown Poulsbo is located on the waters of Liberty Bay, where the Port of Poulsbo maintains a marina and the city maintains a waterfront park with a large pavilion, which is popular for special events such as weddings and concerts on the water. Kayaking is also a very popular activity on Liberty Bay.
The city has done an excellent job of providing many well-placed benches where people can sit and enjoy the activities in the park. Downtown also has a first-rate street-lighting program that supports evening activities and shopping and offers a sense of welcoming for people who simply want to stroll through the shops on a nice summer evening.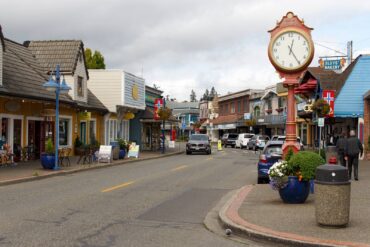 Downtown Poulsbo is blessed with many wonderful restaurants and places to enjoy a good beer or glass of wine. Some of the establishments are Paella Bar, The Green Light Diner, Sogno di Vino, That's-A-Some Italian and the Burrata Bistro. If you need to satisfy a sweet tooth, you can easily accomplish that by visiting Sluys Bakery or Boehm's Chocolates.
Like Leavenworth (its sister city to the east), Poulsbo turns the holidays into a special time on Front Street with festive decorations, music and special events.
There are other vibrant small downtowns in the Northwest, such as Port Townsend, Port Gamble, Bainbridge Island's Winslow and Port Orchard, but downtown Poulsbo's Front Street is unique. This classic, old-fashioned main street gives you a sense that maybe you are visiting a small town in Norway.