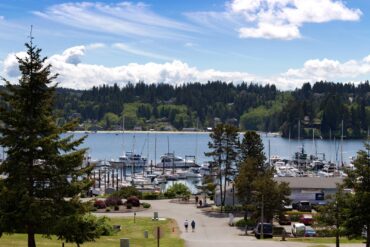 When my wife, Kerri, and I want to take a nice drive, we often head west across the Hood Canal Bridge and take a right — and within 20 minutes, we arrive in the community of Port Ludlow. It takes us about 45 minutes from our home in Bremerton.
Port Ludlow is a master-planned, unincorporated community with a population of about 3,500 people. Many of the residents are retired and live in nice neighborhoods where the average price of a home is $485,000. It is a wooded community with beautiful views of Puget Sound and the Olympic Mountains. We usually visit friends or play nine holes of golf at the Port Ludlow Golf Course and have a nice lunch before the drive back home. It's a great way to spend the day.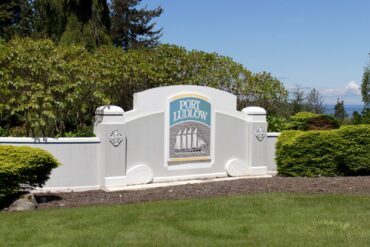 The history of Port Ludlow dates back to the early 1850s, when John Thorndike filed a timber claim for 318 acres and built a timber mill. At its peak, the mill ran 3,000 feet of lumber daily that was shipped to California.
Port Ludlow was named after Augusta Ludlow, who was a hero in the war of 1812. It was basically a logging and sawmill community in its early years. The economy declined over the years until the Hood Canal Bridge was completed in 1958. Then, this became a master-planned community and started attracting more affluent residents who were retired, wanted to purchase vacation homes or wanted to live near their jobs on the west side of Puget Sound.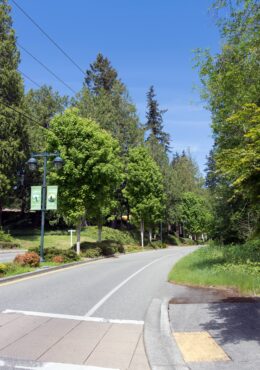 Today, Port Ludlow is ranked 16th out of 522 ranked areas in per-capita income in Washington.
"It's beautiful, it's safe, it's relatively secluded, it's quiet, and it has well-defined neighborhoods," says Lee Springgate, a Port Ludlow resident who formerly lived in Bellevue. "It is friendly and is populated by interesting and 'seasoned' people.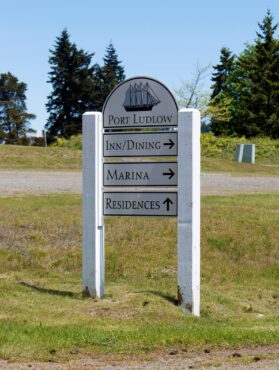 "It is the gateway to the Olympic Peninsula, with all its extraordinary recreation and scenic attractions, yet it is within 30 minutes of Silverdale, Poulsbo, Kingston and Port Townsend. We are retired and we love living here."
There are many reasons people live in Port Ludlow. One is the weather — Port Ludlow is located in a rain shadow and only gets an average of 27 inches of rain a year. The average rainfall in other parts of Puget Sound range from 40 to 50 inches a year.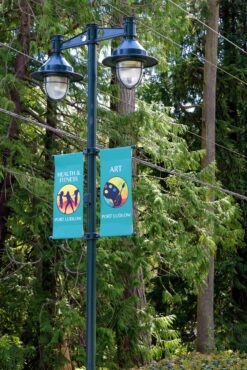 There is also access to 26 miles of maintained hiking and biking trails. And if golf is your thing, you can play at the Port Ludlow Golf Course, one of the most beautiful and demanding golf courses in the Northwest.
Port Ludlow also has a 300-slip marina, which rents out kayaks, paddle boards and other watercraft. The hiking trails can lead you to the Teal Lake Trail and the Ludlow Falls scenic interpretive trail, or you can just walk along the beach.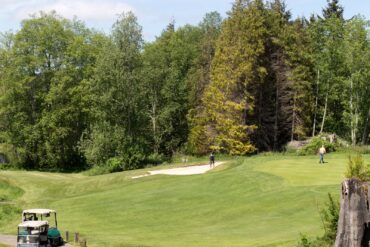 If food and drink are your thing, Port Ludlow is located on the Olympic Peninsula Apple Cider route, which is a mecca for cider enthusiasts and also has access to an abundance of farm-to-table food grown in the local community. Great food also can be had at the Port Ludlow Resort, which has 37 lovely rooms and serves farm-to-table food and great wines at the Fireside restaurant.
Port Ludlow is an active community that provides social activities such as gardening classes, fly fishing, pickle ball, birdwatching and woodcarving, among many more. You will never be bored living in Port Ludlow — another one of the great waterfront communities in west Puget Sound.