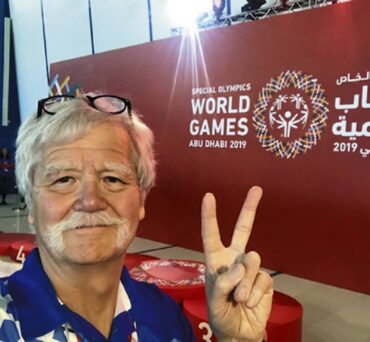 Ken Kieffer's world extends far beyond the edges of his mirror.
Kieffer, 71, is a longtime Gig Harbor resident, retired attorney and consummate volunteer.
He gives his time to the Leukemia and Lymphoma Society, Diabetics Association, Susan G. Komen Puget Sound, Pierce County's Child Advocate Program, Special Olympics, a children's hospital in Romania and Make-A-Wish, to name but a few of the 30-or-so organizations he works with (although he scoffs at calling it "work").
He pays his own way to fly wherever he's needed to be there for special-needs kids, sick kids and others who deserve special attention. Kieffer pays his own way because he doesn't want to take any money from the organizations he supports.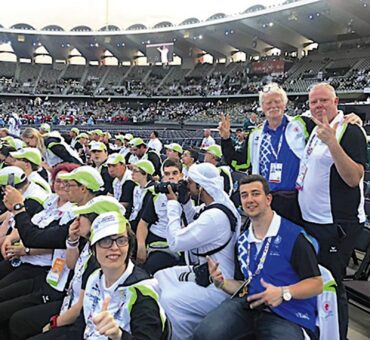 He's flown to Austria, Luxembourg and Abu Dubai to volunteer with Team USA at the Special Olympics World Games. He's flown to Croatia to help at an autism center in Split. He travels around the country to participate in an untold number of fundraising events for a variety of organizations.
One volunteer opportunity leads to another, Kieffer said. "Everything is sort of connected," he said.
For example, on a trip to the Special Olympics in the United Arab Emerates, he got to know a volunteer who was working with the team from Romania.
"They told me about a hospital in Romania that shelters kids who've been abandoned or orphaned or simply need a safer place to live," he said. Kieffer ended up volunteering there for many years until the program was discontinued.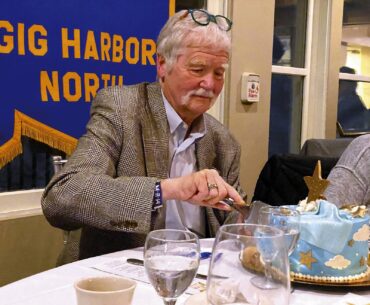 Since 1997, he's been granting wishes to sick children in Washington and Alaska through Make-A-Wish, and, in 2016 was named the Make-A-Wish Volunteer of the Year from among 25,000 nominees across the United States.
Passion for Helping Others
The volunteering bug bit Kieffer back in 1970, when he was in his sophomore year at Georgetown University majoring in political science and theology.
"I saw an ad in the school newspaper asking for volunteers to help at a Special Olympics track meet," he recalled. "I answered the call and I've been hooked on volunteering ever since."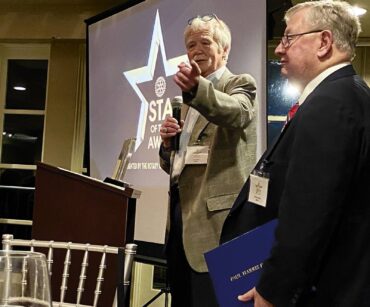 But long before that first Special Olympics event, Kieffer learned the importance of helping others.
"My mom used to put a little note in my lunch bag every day," he said. "Sometimes it was just a simple 'I love you' or 'Good luck on that test.' But there was one note with a quote from John Wesley that I've never forgotten:
'Do all the good you can, by all the means you can, in all the ways you can, in all the places you can, at all the times you can, to all the people you can, as long as ever you can.""
That little quote in his lunch bag, when he was in third or fourth grade, has guided Kieffer throughout his life.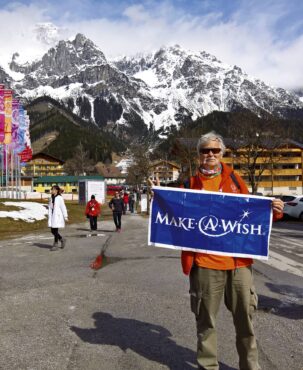 Today, he volunteers with about 30 different organizations and has volunteered pretty much full time since retiring from his law practice in 2011.
"I waited until my daughter graduated from high school," Kieffer said.
He's been a Special Olympics volunteer for 50 years and has traveled all over the world to help at those events. And he's been volunteering with Make-A-Wish for more than three decades.
He also volunteers at a local hospice, because, he says, a brother and both his parents were in hospice before they died.
Kieffer is a yearly participant in the Relay for Life that raises money for the fight against breast cancer. He speaks at fundraisers on behalf of the Leukemia and Lymphoma Society and volunteers at the organization's Light the Night events.
The only time he's taken a break was when he had a triple heart bypass in 2013.
"I was getting ready to go to Romania and started having some shortness of breath," Kieffer said. "I knew I'd have to climb four flights of stairs to get to the orphanage hospital because they don't have an elevator — and I knew I wasn't going to be able to do that."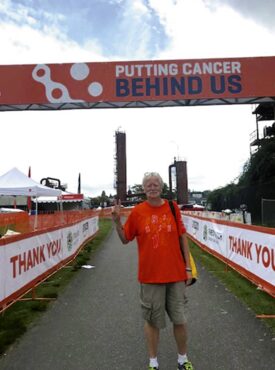 He went to his doctor for a checkup and two days later had open-heart surgery.
"The doctor said I probably wouldn't have lived for more than a month without the surgery. Those kids in the Romanian orphanage actually saved my life," Kieffer said.
The doctors told him to rest for at least six weeks. "But a week after I got home, I had my son drive me to Puyallup because I had to take some presents to a Wish family," he said with a chuckle. "I made him promise not to tell his sister, but somehow she found out anyway."
Granting Hundreds of Wishes
Kieffer doesn't have a favorite organization and he doesn't keep track of exactly how many groups he volunteers with.
"But with Make-A-Wish, I do something every single day, whether it's taking a sick kid to Disney World or just sending a gift or chatting with a kid on Zoom," he said. He even sends presents to the pets of Make-A-Wish families.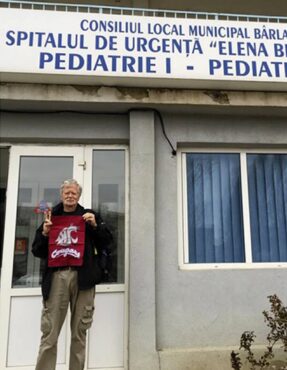 According to Make-A-Wish volunteer manager Juli McClave, most volunteers take on two wishes annually.
"Ken is usually working on at least 25 wishes every year, and after a wish is complete, he stays in close touch with wish family," McClave said. "He drops by the hospital to say hello and sends them gifts. It truly amazes me how much Ken does for us."
In addition to the Make-A-Wish award, Kieffer was the recipient of the 2015 Washington State Bar Association's Public Service Award. Earlier this year, he received the Gig Harbor North Rotary's Star Award.
"Ken deserves as much recognition as possible," said Rotary North President Bob Anderson, who first got to know Kieffer as a volunteer court-appointed special advocate for children who have been neglected or abused. "He exemplifies the Rotary vision of 'service above self.'"
The Rotary Club also named Kieffer a member of the Paul Harris Club and presented $1,000 to the Make-A-Wish Foundation of Washington/Alaska in his honor. According to Anderson, Paul Harris was the founder of Rotary 110 years ago and the additional award is a very special recognition.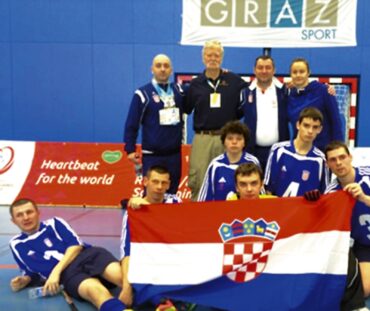 Kieffer has lost track of how many wishes he has granted, but he knows that he granted his 300th wish back in 2013 to a 4-year-old Gig Harbor girl who suffers from bilateral retinoblastoma, a pediatric cancer that develops in the retinas of the eyes. That Wish gift was a trip to Disneyland for the little girl and her family.
His volunteer projects are the second most important thing in Kieffer's life — second only to his family that today includes three grown children and seven grandkids. All three children went to school in Gig Harbor.
"To me, it's important to give every kid the same love and devotion I'd give my own kid or grandkid," Kieffer said.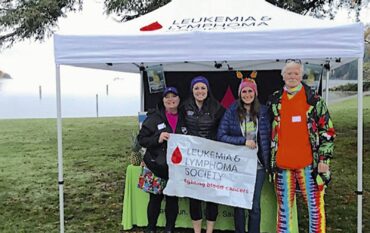 And that, he added, is his primary motivation to keep volunteering. He said that in everything he does — whether it's helping a child through Make-A-Wish or Ronald McDonald House, babies in an orphanage in Romania, or cancer patients through a Susan G. Komen walk — he always asks himself: "What would I do, how would I act, if the person I'm helping were my child or my grandchild?
"And that's what motivates me," Kieffer said. "It's not about me. It's about others."