Myanmar. A country with over 3,500 years of history, much of it war-torn and bloody, sits cradled in the elbow between India, China, Thailand and the Andaman Sea.
Closed to the outside world for much of the past century following a century of devastating British colonial rule, Myanmar is a captivating destination for travelers interested in the bona fide former Burma.
This is quickly becoming a tour destination. Even while the country deals with continued internal guerrilla warfare in its most western state. And even while it denies accusations from the United Nations and international human rights organizations of genocide of Rohingya Muslims. Even while the government is volatile, tourists are finding Myanmar.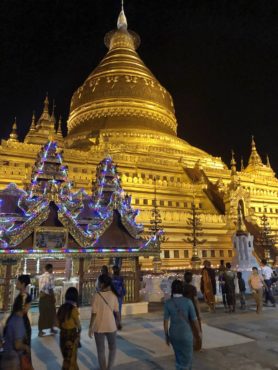 And they should. Despite changes, Myanmar is still authentic. Many people live quite simply and are often poor, yet gracious and genuine. They are welcoming, proud and kind. And nearly everyone speaks English.
A visit to Myanmar can be done in 10 days, but if you have the time, stay longer. There are three must-see shining jewels not to be missed on your itinerary.
Yangon
Your flight from the United States will likely go through Bangkok and then on to the city of Yangon. Two days is enough in Yangon.
Getting around: Grab (Asia's version of Uber) is abundant and inexpensive.
Highlights: Shwedagon Pagoda is Yangon's most beautiful landmark with its 326-foot-tall gilded stupa that can be seen from miles away. Said to be 2,600 years old (rebuilt and expanded multiple times), Shwedagon Pagoda is the most sacred in all of Myanmar.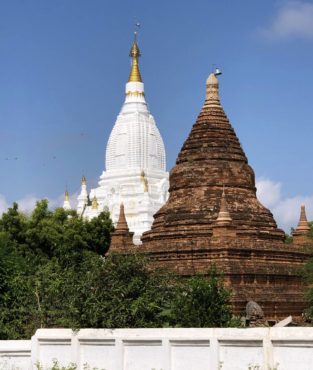 It is an astonishing site and an excellent place to people watch. The faithful leave offerings; dozens of monks visit and pray; and tourists from around the world wander, wide-eyed, barefoot and gawking; all while hundreds of caretakers keep the site pristine. Oil candles are lit nightly, and the best time to visit is at sunset, when the entire complex glows golden. There's a $6 entrance fee.
Taking the circular "commuter" train around the outside of Yangon is a unique and interesting way to see the life of the local people. It does not always run the complete track, but even an hour on the train is an education. The train leaves from the once beautiful British Colonial train station, now much dilapidated but still in use. A ticket for the train is about 20 cents.
Bogyoke Aung San Market is a gigantic market, selling everything from shampoo to sandals, fabric to fans, baskets to baubles. Definitely worth a visit even if you aren't planning to buy.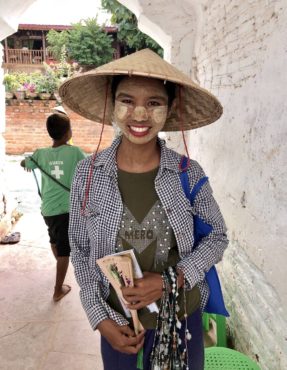 Inle Lake
Flying from Yangon, you will land at Heho Airport, one of the smallest airports you will ever see. An hour's drive takes you to the village of Nyaungshwe on the shores of Inle Lake, a UNESCO Biosphere Reserve.
Take at least four days here, and five if you want to do the overnight hike from Inle to Kalaw. Recommendation: Myanmar Treasure Resort with its beautiful over-the-water bungalows is worth the $150-a-night price tag.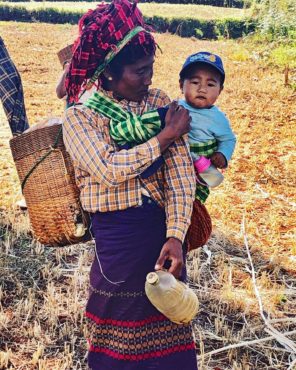 Most transport for getting around Inle Lake is done on the water. Myanmar Treasure Resort also offers airport pickup, bikes for rent and boat tours. There is no Grab in Inle or Nyaungshwe.
Highlights: Take a full-day lake tour in a traditional boat, visiting all the main attractions on the lake including the Phaung Daw Oo Paya Pagoda. It's amazing to see the long-neck women who weave the beautiful cloth made from local lotus stem thread, as well as boat building and silver jewelry making. The full-day tour takes you up the river to the Hill people's town of Indien and the Shwe Inn Dein Pagoda. A highlight of this day will be seeing the famous Inle foot-rowing fishermen.
Take a cooking class with Bamboo Delights Cooking School. The day begins with a tour of the Nyaungshwe morning market. Purchase ingredients before heading back to the tiny cooking school and prepare homemade tofu, local fish and the Myanmar national dish, tea leaf salad.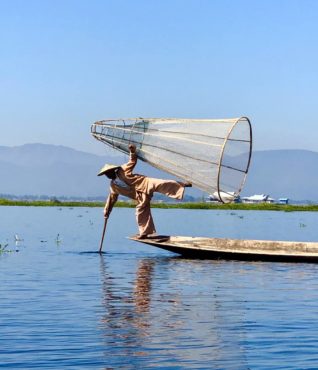 An Inle Lake to Kalaw two-day, one-night hike is one of the hardest but most rewarding things you can do in Myanmar. You can book this online or through your hotel. The hike is about 30 miles total, with some significant elevation gain and descent, but you will be treated to scenes of Myanmar that few people experience — the real old way of living, farming and community. You will sleep in the home of a local family, most likely with no electricity or running water.
Bagan
Your hourlong flight from Heho to Bagan lands you at Nyaung U Airport, only about 15 minutes from the heart of this incredible UNESCO Heritage Sight (just awarded this designation in 2019), home to the largest concentration of temples, pagodas, stupas and ancient ruins.
Take at least three days to enjoy the history and beauty of this remarkable location. Recommendation: Bagan Thande Hotel in Old Bagan on the Irrawaddy River.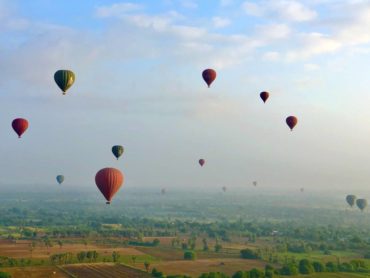 There is no Grab in Bagan. Many people rent scooters, but the roads are congested and potholed and a better solution is to hire a private tuk-tuk for two full days. Your hotel can do this for you, and the cost is $40.
Highlights: A two-day tuk-tuk tour will get you to all of the most spectacular stupas and pagodas, while also providing you insight and information you wouldn't get without a guide. Day one includes Old Bagan sights, moving out farther afield for day two.
It's remarkable and a bit overwhelming to see the number of stupas (you don't go inside) and pagodas (you do go inside) scattered across 26 square miles. More than 2,000 are accounted for, some restored and others, piles of bricks. Your two-day tour will also take you to a local village where you can see some local life, buy the famous Myanmar lacquerware, drink tea and watch old women roll and smoke cigars.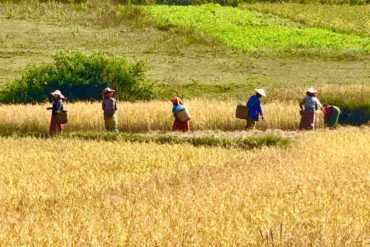 A hot air balloon ride is ridiculously expensive but so worth it. If you have the money, it's a once-in-a-lifetime experience, and Bagan is the perfect place to splurge and enjoy. As you soar through the peaceful air 3,000 feet above the temples, you feel small and insignificant and privileged. Recommendation: Balloons over Bagan, $350 per person.
From Bagan, it's a two-hour drive to Mandalay (you can also fly), where you can return to Bangkok for your connection back to the USA. If you have one night in Mandalay, be sure to try the local tea leaf salad and visit Myanmar Marionette, an unforgettable way to end your visit to this remarkable country.