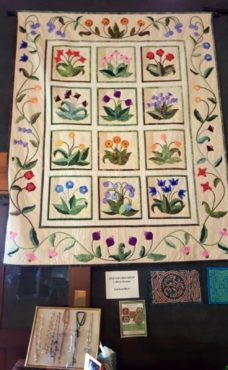 Established in 2006, the Key Peninsula Farm Tour is your opportunity to visit local farms for a variety of activities, from local vendor shopping to demonstrations. The oldest farm tour in Pierce County, KP Farm Tour has been extended to two days this year and takes place Saturday and Sunday, Oct. 5 and 6.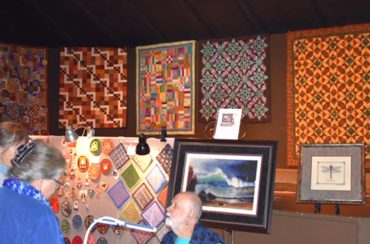 The tour includes six farms, as well as events at four more locations: Gateway Park, Longbranch Improvement Club, Longbranch Marina and Key Center Fire Station. On Sunday, join two other special activities: the KP Farm Council Apple Squeeze and Farmers Market at Volunteer Park.
Visit kpfarmtour.com for host sites and activities on Saturday and Sunday.
"Fiber Arts — Threads Through Time," now in its 12th year, takes place in conjunction with the farm tour on Saturday only at the Longbranch Improvement Club. It features more than two dozen artists who demonstrate, exhibit and sell their work. The full gamut of fibers, utilizing traditional techniques and modern adaptations, is on display during the one-day festival. Only items made by the artists themselves will be available for sale.
There will be music at the LIC clubhouse throughout the day, as well as an antique tractor display and Girl Scout demonstrations of building compost-bin fencing from yard trimmings. The LIC Longbranch Marina will have a fire boat, dive crews and historical information.
The LIC is the shuttle hub for the south loop farm tour host sites: Kaukiki Sheep Ranch, Sound View Camp and Environmental Center, Longbranch Marina and Foxglove Farm. Shuttle service is provided through School-Bus-Connects.