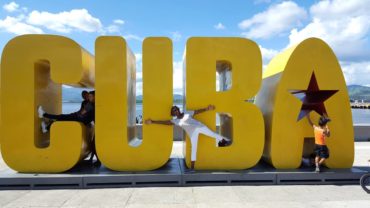 Maybe you're planning a trip to Croatia to see the Instagram-worthy walls of Dubrovnik. Or to Portugal because everyone raves about its food and budget-destination status. Or perhaps to Peru to see Machu Pichu before limits are imposed on daily tourist visits.
You're planning the trip sans tour company. You've read the guidebooks. Now the question is, what do frequent travelers do to make an international trip go smoothly?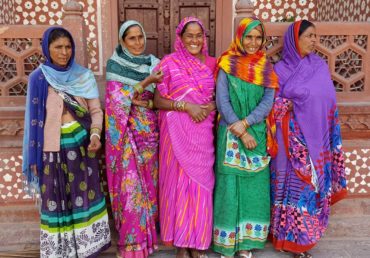 Pretrip
1. Read the guidebooks, but also research online.
Wikitravel is a crowd-sourced site that has plenty of user advice about what to see and where to go. If you like the unusual, Atlas Obscura is the go-to web guide for offbeat things to see and do. Or just do a search for "interesting cultural beautiful (choose your adjective) places to see in [fill in the blank]." Fiction or nonfiction books set in the country can also provide ideas.
No need to carry a heavy guidebook because most can be downloaded to your e-reader. Lonely Planet lets you download and print specific chapters. Just make sure to download all of your reading materials before leaving.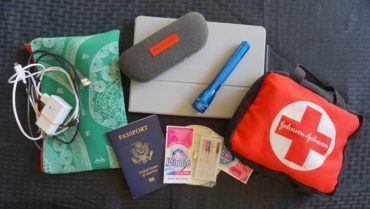 2. Pack light.
When hefting your luggage onto the train, up the stairs of your accommodation or over cobblestone streets to catch a taxi, you'll regret every single excessive item you packed "just in case." Lay everything out you think you want to take and eliminate half of it.
Pack only clothes that can be layered and worn multiple ways. That black dress can also be worn as a tunic over pants or leggings. A jacket or ultrathin rain jacket can be layered for warmth or worn over a shirt to a fancy restaurant.
Brightly colored scarves can add versatility to the outfit you've worn for three straight days but can also be used to cover your head in a church or mosque, as a blanket on a chilly train or a sarong on the beach. A pair of tights or long underwear worn under stylish nylon pants is significantly lighter weight than jeans and they dry faster.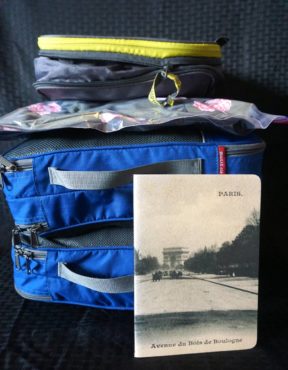 3. Plan for lost luggage.
If you check luggage on your flight, make sure to bring a carry-on like a large daypack with items you'll need to get through the first four days. This should include enough clothes that can be worn in multiple combinations, TSA-approved-size toiletry items, a few packets of clothes soap, any necessary medications including an extra pair of glasses, and charging cords for your electronics and power converters.
If your luggage gets lost any longer than that, unless you're traveling in a remote location, you can always shop for replacements. (Note: If your luggage gets lost or delayed, your airline may give you cash to replace basics like toiletries.)
To minimize airline loss of your checked luggage, make sure to secure a distinctive, brightly colored, sturdy luggage tag on it and attach the flimsy paper one issued at the airline counter for backup. Your colorful tag ensures your black roller bag will stand out from all the others on the luggage carousel. Fill it out with the phone number and email you'll be using while traveling.
Inside your luggage, add a card with your name, phone number, email and address of your accommodations for the first week of your trip. Also take a cellphone photo of your packed bag and tag so when the agent in charge of lost luggage asks you what it looks like, you have a photo. Keep an inventory of the contents in case your bag cannot be recovered and you need to file a claim.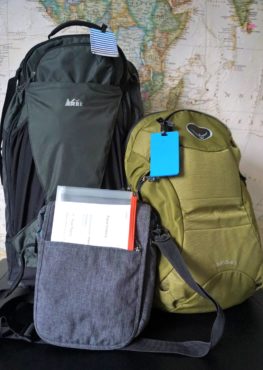 En Route
4. Enjoy airport layovers.
The website guide SleepinginAirports is filled with user advice about airports all over the world. It not only includes tips about safe and quiet places to catch a nap but also ideas for showering, advice about Wi-Fi, security if stuck overnight in the airport, amenities and — if you insist on a real room and bed — advice about where to find them. Some airports, recognizing the need for accommodations by the hour, have added small rooms or pods built for a bit of shut-eye and a shower.
5. Find a lounge.
If you don't have access as a frequent flier or a credit-card airline partnership providing free passes (e.g. United), most airlines allow economy passengers to check into their airport lounge for a daily fee. Inside you will find a modicum of quiet from the terminal chaos, free food, lots of outlets to recharge and, in some cases, showers and lounging chairs for naps.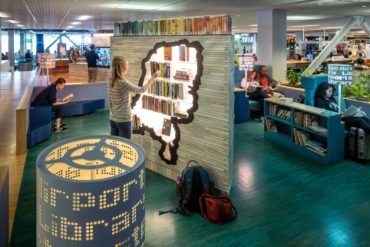 6. Be an airport 'tourist.'
Airports are recognizing the value of transforming from sterile, transit warehouses selling beer and fast food to architectural shopping and cultural destinations, all promoted on their websites.
Next time you fly out of SeaTac, check out its website first. There's a growing number of quality restaurants opening in concourses. The shopping possibilities have expanded. You can get your nails done. Get a massage. Download an e-book. Listen to live music and wander the concourse gallery of artwork.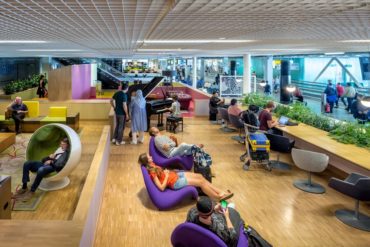 Amsterdam's airport has a smaller version of the city's popular Rijksmuseum inside its walls, as well as a book library with comfortable chairs and a grand piano; an outdoor seating area with a café serving healthy food; bicycle-powered charging stations and downloadable educational activities for kids. Munich offers an airport brewery and behind-the-scenes tours of the airport operations. You may wish your airport stay were longer!
At the Destination
7. Save money on hotels.
Let's face it. You've travelled to see the sights, not to sit in your hotel room. As long as your accommodations are clean, comfortable, private and safe, do you really need to stay in that expensive, American-name brand hotel that looks like the one back home? No.
Here are two alternatives:
Hostels are not what they were back in the '70s. They've grown up like the generation who initiated them while travelling Europe on $5 a day. Many now have quiet, private rooms with en-suite or shared bathrooms, basic breakfasts, a front desk with lots of ideas about things to see, organized activities and a multiage guest list. Hostelworld and Hostels.com allow you to research and book online. Make sure to check the reviews to gauge the crowd the hostel attracts and location.
Airbnb is nearly worldwide, offering private rooms, entire apartments, homes and unusual accommodations like houseboats in Amsterdam, a castle in Scotland or a windmill in England. They're generally less expensive and offer the advantage of being in a neighborhood. The Airbnb website has reviews, detailed information about the accommodation and location and a new feature promoting experiences in the area.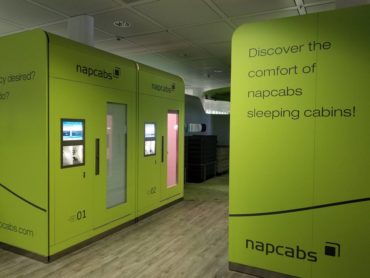 8. Scout the sights.
Get to know your destination by starting with the big picture. Many large cities offer a hop-on/hop-off tour bus service that provides an overview of the city as well as attractions to see. Advertised walking tours given by locals will show you neighborhoods or take you on specialized strolls (historical sights, haunted locations, breweries, best tapas).
In locations with less developed infrastructure, check with the hostel, your Airbnb owner or the local tourist agency about hiring a guide for part of the day to show you the sights.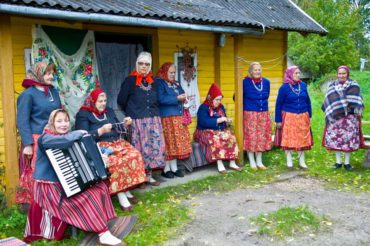 9. Get a cultural education.
Treat yourself to an immersive cultural experience. Take a cooking class to learn to make local food; many also involve a trip to the market to purchase groceries beforehand. Go to a soccer game to experience the fervor of how other countries experience their national sport. Get a local haircut or a shave.
Visit a Turkish bath. Eat street food. Belly up to the bar in a genuine Irish pub. Check out free language exchange possibilities (called Intercambio in Spain and often held at local bars) with locals who want to practice their English. Do at least one thing on your trip that isn't typically tourist and it will likely be the highlight of your travels.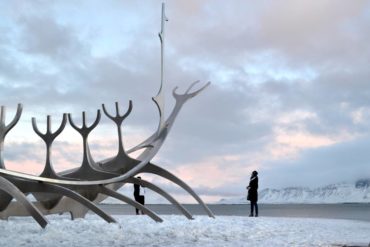 10. Be savvy about communications.
A few tips for staying in touch back home and communicating with locals while traveling:
Wi-Fi is ubiquitous and there's a good chance your newish cell phone is unlocked, so you can replace your SIM card with a local SIM card to make calling less expensive.
If you don't want to replace your SIM card, there are several internet phone services that allow you to call anywhere with a Wi-Fi connection. Skype, Viber and WhatsApp are only some of the possibilities.
Download the iTranslate or Google Translate app, which lets you input English so it can output a written translation into over 100 languages. Or check out TripLingo, which has voice translation and a currency converter. All three apps can serve as your tiny translator when your high school Spanish fails you.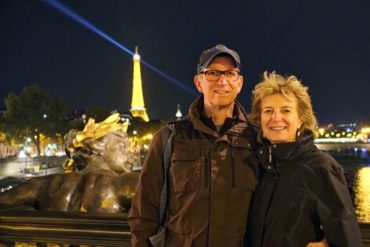 Waiting at the airport gate for a five-hour layover, lugging a suitcase of items you don't need and arriving at a destination only to follow the tourist crowds and spend all morning standing in line to see the Mona Lisa are hardly the makings of an enjoyable travel experience. Doing some serious trip research and preparation and utilizing the advances in travel technology will do most of the heavy lifting for an upcoming international vacation. That done, you'll be able to relax, make the most of localized travel experiences and be flexible enough to take advantage of unplanned opportunities.
More International Travel Tips
Enroll in TSA PreCheck or Global Entry for speedier time through security and reentry if travelling more than once a year.
Research country exit requirements to ensure your souvenirs don't get confiscated or you don't need extra cash to pay an exit fee or export extra alcohol, etc.
Notify the bank affiliated with your debit card and credit cards about your dates of travel and countries visited to make sure they don't block usage.
Carry the international customer service phone numbers of your credit and debit cards with you in the event they're stolen.
Leave a copy of your passport and itinerary with someone back home and tuck another copy of your passport in a safe place to take with you.
Take your medical cards plus a copy with you.
Pack a small first aid kit with basics (aspirin, cold medication, dressing for cuts, treatment for indigestion) and any required specialized medications.
Carry a small flashlight for electrical outages, particularly in less developed countries.
Jet lag cures: Stay hydrated, get on the schedule of your country immediately and take melatonin the first few days to help reset your body clock.
Roll and pack clothes in packing cubes or 2-gallon zip-close bags to create luggage space and keep organized.
Before purchasing separate travel insurance, check your credit card membership guide to see if booking your flight with the card includes the benefits of baggage delay insurance, lost luggage reimbursement, trip delay reimbursement, trip cancellation insurance and travel accident insurance.
Be wary of public unsecured Wi-Fi, especially in less stable countries where it's safer to use a VPN (virtual private network). If you charge your mobile device in a public area such as the airport, use a USB adapter designed to protect your device from being hacked. Research downloadable, offline map apps for bigger cities that can be used to navigate without a Wi-Fi connection, and download the maps before you embark on your trip.
If you want to offload clothes you packed to make space for new purchases, most international communities have a second-hand clothing store, donation bin or charity that will welcome your donation.