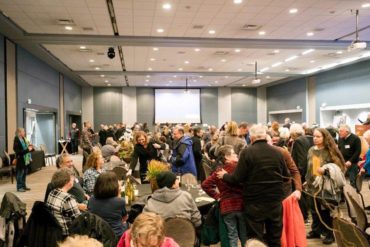 One of the most prestigious juried art shows in Washington takes place right in West Sound. Bremerton's Collective Visions Gallery organizes the CVG Show every year, attracting hundreds of submissions as well as visitors to the exhibit.
The 2018 show had nearly 900 works of art submitted by 283 artists from 83 locations throughout the state. The jurors selected 132 to display for the show, which ran last January and February.
Mark your calendar for the 12th show, which opens at 11 a.m. on Saturday, Jan. 26. This year's judge is Gary Faigin, co-founder and artistic director of nationally renowned Gage Academy of Art in Seattle, where he leads the Faigin Still Life Painting atelier and lectures on perspective and portraiture.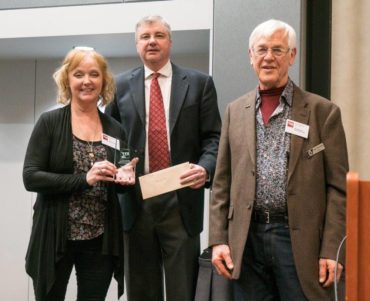 Faigin has led art tours to the cultural capitols of the United States and Europe and hosts televised "art talks" with leading artists. He wrote and illustrated "The Artist's Complete Guide to Facial Expression," which has been translated into seven languages and sold over 175,000 copies. Faigin's paintings have been shown in galleries in New York, Santa Fe, Santa Barbara, Portland and Seattle, as well as one-man museum shows at the Frye Art Museum and the Coos Bay Art Museum.
The CVG Show again awarded a first, second, and third prize in three different categories: two-dimensional art, three-dimensional art and photo-digital art. There are also several honorable mentions, three special awards — "Best in Show," "Best of Kitsap" and "People's Choice" — and several "Purchase Awards." All prize money and juror's fees come from funds provided by sponsors.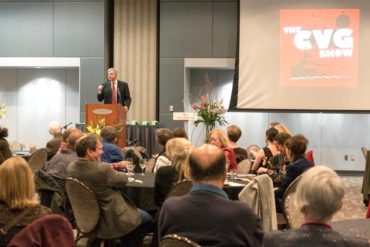 Located in downtown Bremerton, Collective Visions Gallery is an association of West Sound professional artists working together to encourage a community passion for the visual arts and to make quality art available for purchase. The gallery's programs include exhibits, lectures, concerts and other art-related events to communicate ideas, build community and enrich and educate the audience.
The Jan. 26 CVG Show opening will be followed by a reception and awards ceremony at the Kitsap Conference Center that evening. The show continues through Saturday, Feb. 23.
For more information, visit CVGShow.com.