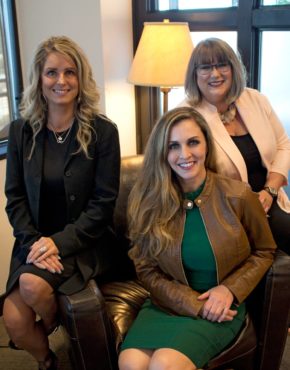 Every year since 2004, Pacific Northwest Title has been hosting a holiday food drive benefitting all Kitsap County food banks. The drive begins the last week in October and runs for three weeks, and the company involves all its employees at both the Silverdale and Bainbridge Island locations, as well local real estate offices, lending institutions, chambers of commerce and any other individuals who choose to participate.
"As a company, we were thinking of different ways we could continue to give back to our community and knew the need for local food banks," says administrative assistant Andrea Goforth, who is co-chair with Lawrence. "Being a locally owned and operated company, it was important for us to find a way to continually give back to our community and those in need."
Last year, the drive brought in 7,454 pounds of food and $4,804 in cash, and the previous year, 7,553 pounds of food and $8,498 in cash.
Why it's Important
Life can throw us into challenging situations that can't always be controlled. It is important to help the individuals and families in our community get the necessities of life when they need them and offer any support you can.
Biggest Challenge
The biggest challenge is not being able to do this for a long period of time or all year round. Personal life can always get in the way and it can be difficult to get people involved outside of the holiday/giving season.
Best Part
Knowing that we are truly making a difference in so many lives just one donation at a time. It really warms your heart when you know that families are not going to bed without a meal.