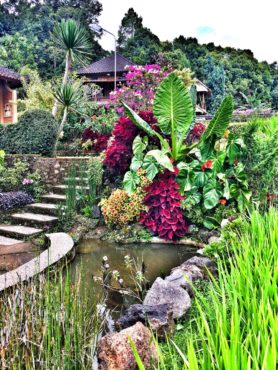 The name Bali conjures images of lush, green jungles; turquoise blue waters; deserted, white-sand beaches and ancient temples. Bali is synonymous with bright, colorful flowers; vanilla- and lemongrass-scented teas; and beautiful, handmade art of teak, silver and woven fabric.
Bali is beautiful — an island of kind and happy people with welcoming smiles and sincere appreciation for the quiet and traditional Balinese way of life.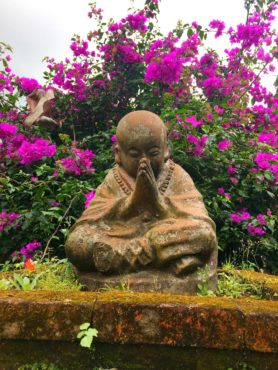 However, as tourism has grown over the decades — and increasingly over the past decade since the book "Eat Pray Love" turned so many eyes to the area — the old, romantic Bali has begun to slip away.
You won't find it at the five-star resorts or the crowded and party-happy Kuta Beach area just south of the capital, Denpasar. So don't go looking there. If you want to take the time and go on a treasure hunt, your search can reward you with the Bali of old by looking in some less likely places.
Instead of staying in Ubud, choose one of the small villages just outside of now very commercialized Ubud. These places are what Ubud used to be, before there was "Eat Pray Love." Before Ralph Lauren, Starbucks and Nike came to town.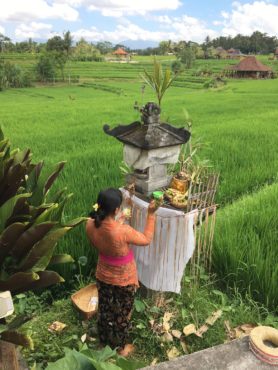 But if you book a few nights in Bankiang Sidem, you will find yourself high above Ubud, in the gloriously green rice fields where local Balinese are going about their daily life. You can walk the 5.6-mile Campuhan Ridge Walk and enjoy the serene beauty, and easily stroll into the town of Ubud if you want to shop, dine or take a class with a local artisan (taxis and Uber are also available).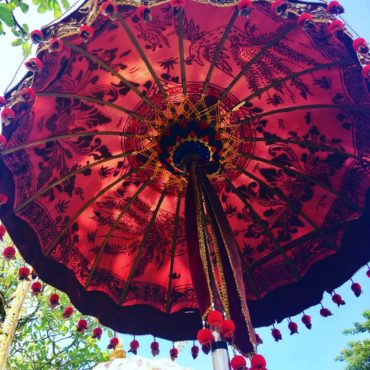 You will find a similar experience if you climb the 200 steps up to the ridge above Ubud and to the small and nearly unchanged village of Penestanan, where multiple peaceful bungalows and small hotels await your visit, along with yoga studios, a handful of shops and small restaurants.
From there, if you desire, the bustle of Ubud is just a 20-minute walk. Though crowded, Ubud still offers local artisan work as well as opportunities to try your hand alongside artists at things like silver jewelry or woodcarving. Or a place to be mesmerized by the ancient Balinese dance of Kecak (multiple shows are offered nightly).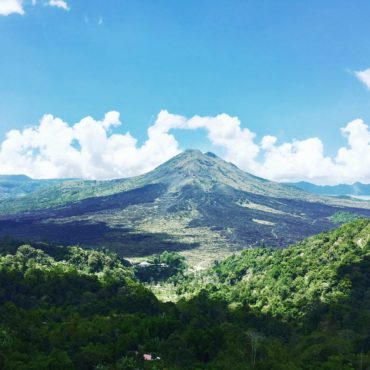 Hire a driver to take you to Munduk, nestled in the mountainous jungle area northwest of Ubud. On the way, you can enjoy a perfect photo stop at the Tegallalang Rice Terrace (very popular with the Instagram set), a delicious lunch overlooking the volcanoes Mount Batur (last erupted in 2000) and Mount Agung (last erupted in 2017) and a stop at Lake Beratan and the Ulun Danu Beratan Temple.
The Puri Lumbung Cottages in Munduk are essential old Bali. Literally hanging on the mountain overlooking the valley and the Java Sea about 7 miles below, Puri Lumbung is a perfect respite on your search for Bali "lost and found." This is where you can slow down and breathe in the true Balinese way of life.
Converted historic rice barns have been turned into cottages, and most have a stunning view of rice fields, jungle and sea. The historic buildings are beautiful structures and a soothing way to enjoy your Bali found. Puri Lumbung's exceptional staff will see to your every need in your room, at the on-site restaurant and bar, and at the on-site spa.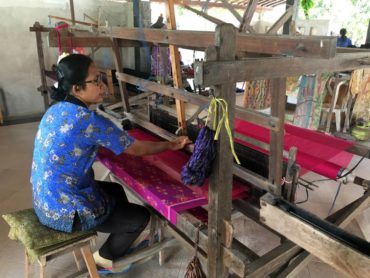 Enjoy a guided hike through the jungle forest to a beautiful waterfall. Spend a morning with a local guide at the village market and then return to the resort and enjoy a Balinese cooking class. The tastes of lemongrass, ginger, garlic and turmeric waft through the open-air kitchen as you learn to cook the local favorites while enjoying the amazing view.
Snorkeling and diving on the northwest beaches of the island will be less crowded and more peaceful than south Bali. A sprinkling of resorts are located in the Pemuteran area, including the Amertha Bali Resort. Sitting where the mountains meet the sea with the island of Java in the distance, this beautifully landscaped complex offers 15 two-bedroom bungalows, each with its own private pool. In addition, it has a community pool, beach, spa and beachfront restaurant.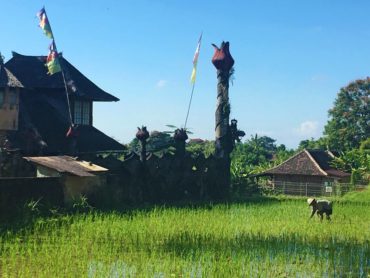 Within walking distance of Amertha are a handful of restaurants and small shops, but for the most part, this resort is self-contained and a place you can go if you are searching for the quiet Bali of old, with very little nightlife, and a whole lot of beautiful sunsets.
Finding the old Bali you imagined might mean not looking on Bali at all. Consider some time on the Lombok or the Gili islands just east of the island of Bali. You will find that life has not changed so much and the locals are happy and interested to meet you, since few tourists venture here.
These islands offer remarkable snorkeling and diving, incredible fresh seafood daily and truly the friendliest and nicest people you will ever meet — and not a Starbucks in sight.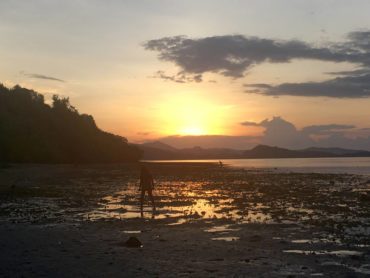 For a very remote and quiet getaway, visit the Palmyra Indah resort on Lombok. This rustic, small resort offers seven small, stilted huts with bathrooms and a small verandah on each. One of the cabins is a 100-year-old Javanese traditional home that has been brought from Java and rebuilt on this property.
To get to the hidden and secluded beachfront Palmyra, you can take the hour-and-a-half taxi ride from the airport, followed by a 10-minute jukung boat ride (a traditional Indonesian outrigger canoe). Inexpensive and remote, Palmyra is perfect for experiencing that old Bali feeling.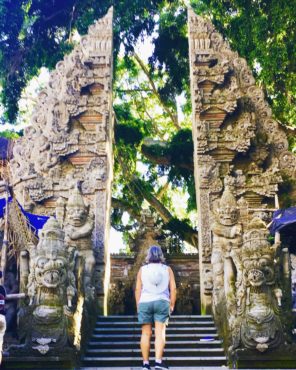 The resort includes an always-open restaurant with a surprisingly delicious variety of local and Western options. Walking for a mile and a half will bring you to the nearest village, where a small daily market will give you an opportunity to engage with the locals, some who will shyly say hello and stare at you as you walk around. Children, on the other hand, will form a parade behind you, hoping to catch your eye. Not too many Westerners make it here.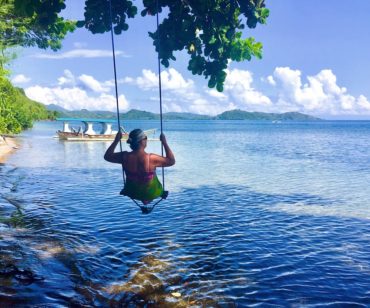 With so many people traveling these days, crowds have negatively impacted many of the famous, old favorites around the world. But it is possible, if you are willing to do your research and go a bit out of the way, to find places that are relatively untouched by visitors.
With a tiny bit of effort, you can have a once-in-a-lifetime experience and enjoy going back a bit in time. Places hanging in the balance of a fast-changing world. Bali lost and found — enjoy it while you can.