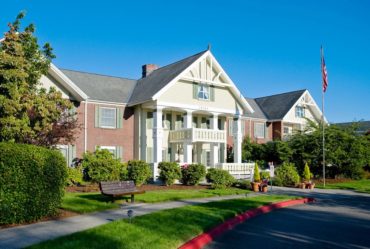 If you want to feel good about the world, drive to Poulsbo and spend some time visiting Martha & Mary, a unique organization where kids get their start in life and seniors find a caring and peaceful place to spend the last part of their life.
Martha & Mary offers several services to the local community. It operates a nonprofit nursing home, the only one in Kitsap. It also serves more than a thousand seniors each year in a variety of programs, from home care and posthospitalization rehab to independent living, assisted living and long-term care. Additionally, it has a variety of child-care and early-learning programs, including a child-care center and before- and after-school care at several elementary schools.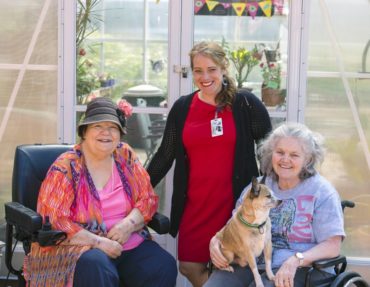 With an annual budget of $26 million, the organization has over 500 employees and 300-plus volunteers, who collectively serve more than 2,000 kids, seniors and families in the Kitsap community. Martha & Mary is an amazing organization that makes a positive difference each and every day.
Martha & Mary has always been a part of the Poulsbo community. It dates back to 1891, when the Rev. Ingebrit Tollefson and other leaders of First Lutheran Church saw a need for a children's orphanage. They built a home to care for 20 children, and that was the beginning of an organization that has served our community for over 125 years.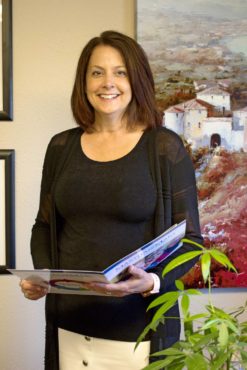 In the 1950s, the organization recognized the need to serve local seniors. Martha & Mary began offering child-care services in 1983 and today, it serves more than 1,000 kids at 10 sites throughout Kitsap County.
A 15-member board of trustees leads the nonprofit, overseeing the mission and purpose and providing financial oversight. Lynette Ladenburg, the CEO who runs the day-to day-operation, describes her vision as "teaching children to get a good start in life, caring for our seniors, advocating for our amazing staff and working with a supportive community."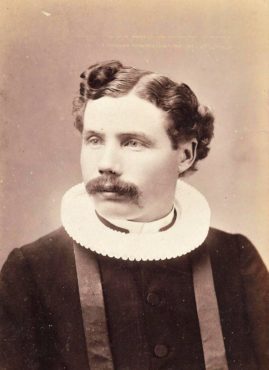 Some of the senior-housing programs offered include the Ebenezer Senior Retirement Apartments near downtown Poulsbo, the Village Green Senior Apartments in Kingston and the Bay Vista Commons in Bremerton, and all these facilities provide seniors with a comfortable and dignified lifestyle, with assistance available from compassionate caregivers.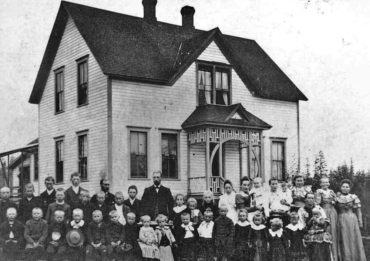 The heart of the organization is caring for seniors who need skilled nursing and therapy services or are no longer able to care for themselves, people who have lived a full life but are nearing the end of that life and don't want to be a burden on their families, people who have memory loss and people who require hospice care. Martha & Mary provides these aging seniors with 24-hour medical supervision, nursing care and various degrees of assistance with their daily living needs. They do it in a loving atmosphere and with the help of many caring people.
Take a drive to Poulsbo, visit Martha & Mary, and you will appreciate the value it brings to our community — you might even become a volunteer.