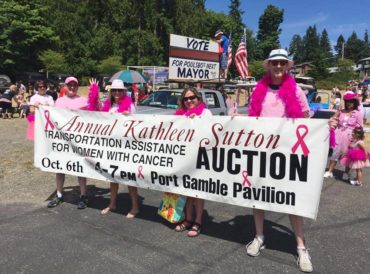 A cancer diagnosis is a ticket to a place no one wants to go. The path is uncertain, the effort exhausting, and the itinerary largely out of our control. Aside from immediate concerns such as reviewing treatment options and coverage for medical costs, an unavoidable part of the journey is also a literal one: The patient must arrive at the treatment facility.
For those who live far from treatment, the distance and cost of the travel itself can be daunting. Ferry fares and bridge tolls add up quickly. Figure in the cost of gas and parking, and a family may find itself faced with an impossible choice between treatment and groceries. It's just one more worry for a woman battling breast, cervical, ovarian or other cancer.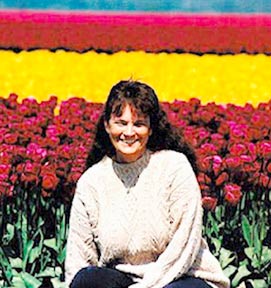 But not anymore. Not for women living in Kitsap, Jefferson, Clallam and Mason counties. Since 2003, the Kathleen Sutton Fund has paid the travel expenses for treatment for more than 700 women in these areas. The fund is the only registered nonprofit providing this type of assistance to this demographic.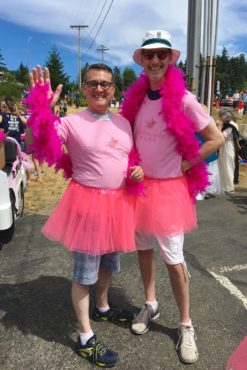 Cheryl Callais, president of KSF, was drawn to the organization in 2007 after seeing the benefit of a local group that serves its neighbors.
"When you hear the women's stories, you realize this could happen to anyone," she says. "Many of us are just a catastrophic event away from losing everything."
Barbara Carr, a former oncology nurse and a board member of KSF, understands the relief even a few hundred dollars can bring.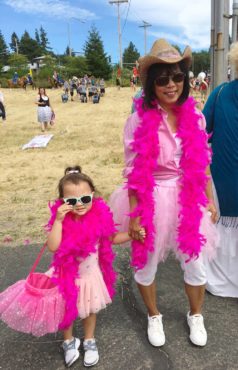 "We all know of, are related to or personally have been affected by the diagnosis of cancer. Assistance to relieve some of the stress that comes with that news should be pursued in any way possible. A donation of money, or volunteering to raise that money, can pay for the gas, ferry ride or an allowance for a caregiver to ride along, and can determine if that client can afford to travel for their lifesaving treatment," she says.
The type and stage of cancer and the patient's insurance coverage dictates where she will receive treatment. In the rural counties, this can be miles from home. Too often, a woman is forced to quit work. Recognizing the many distractions cancer brings, and the many indignities, the fund makes the application as simple as possible and requires no financial statement.
Vivi-Ann Parnell, who founded the organization in the name of her friend, Kingston businesswoman Kathleen Sutton, is inspired by the courage of the women served by KSF.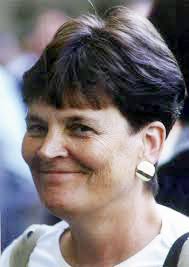 "These are strong women who have a hard time asking for help," she explains. "During the economic downturn in 2008, we started seeing an upswing in single women in their 50s and 60s who worked hard all their lives and were used to being financially independent but were now struggling because of layoffs and lost insurance."
An Auction is Born
The Kathleen Sutton Fund began in 2003 when Sutton and her friends planned a fundraiser for the Susan G. Komen Breast Cancer Foundation. Sutton herself had been undergoing treatment since 2000. A simple dinner around the Parnell's kitchen table morphed into a cocktail fundraiser hosted by the Kingston Yacht Club. The ladies of the club insisted on providing hors d'oeuvres. Before long, auction items began to arrive, to an event not originally envisioned as an auction.
The party was a success, raising $5,000 and becoming an anticipated annual affair. Rather than donating the proceeds of that first fundraiser to the national Susan G. Komen foundation as planned, Parnell and Sutton discussed keeping the money local. The idea was born one day while the two friends waited for a ferry on the way home from Sutton's weekly treatment at Swedish Hospital in Seattle. What if the money was used to assist other women with travel, an expense not covered by insurance?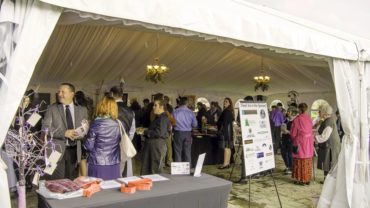 That first year, the new fund aided three women. The following year, 2004, Sutton lost her battle with breast cancer. Her namesake charity, however, lived on. Every October since that time, the community has come together in support of this life-affirming cause at the Kathleen Sutton Annual Auction. This year the event will take place on Saturday, Oct. 6 at the Hood Canal Pavilion in Port Gamble.
The auction is the group's primary fundraising event. Last year alone, it enabled KSF to sponsor 119 women from a grant pool of more than $64,000. In the first four months of 2018, it assisted 51 women, nearly half of whom were new clients.
Putting the Fun in Fundraising
The KSF auction is a fun way to contribute to a worthy cause.
"It's considered by many to be a must-attend social event," Callais says. "It has both a live and a silent portion, with items like trips, 'experience packages,' jewelry, gift certificates, artwork and lots more."
Prior to the live auction, attendees may purchase a "golden ticket" for $50. Only a hundred of these are sold, and one lucky winner has her pick of any live auction item. In past years, big-ticket items have included an African safari, a Tuscan villa, skiing Whistler skiing trip and a New Orleans foodie tour. A second raffle sells chances for a raffle tree filled with donated items and gift certificates for local businesses and restaurants.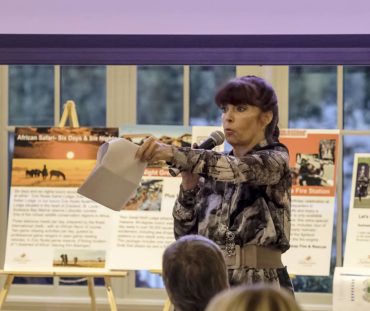 Then there's Mystery Wine. Buy a wrapped bottle for $25 and you may have purchased a pleasant red blend worth $20 or a bottle of Leonetti valued at $100 (while the brands vary year to year, they're all valued between $20 and $100).
Of course, the auction isn't the only way to contribute to KSF. Monetary donations may be made directly to the fund. Often they are made in honor of a loved one. The fund is always on the lookout for matching funds from employers and available grants. Donations of items and services for the auction are greatly appreciated.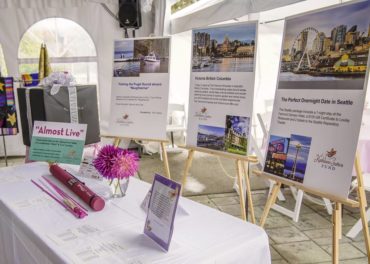 Also appreciated is the donation of time. The Kathleen Sutton Fund is one hundred percent volunteer. The members find their way to the group from many sources and from many backgrounds. Barbara Carr attended the 2014 auction on a whim after seeing it advertised.
"I met Vivi-Ann and many of the board members that night," Carr recalls. "Their dedication to the purpose and tireless work was inspiring. The next year, I joined the board."
In 2016, KSF intensified its efforts to identify, contact and educate sources likely to have access to women who could benefit from the fund's mission. This includes cancer centers, physicians' offices, nurse navigators, social workers, chambers of commerce and churches. As word gets out, more and more women are finding one fewer obstacle in their journey to healing.