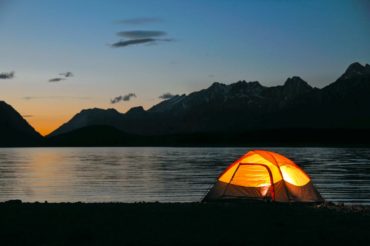 A tradition dating back a hundred years, summer camping is the quintessential family experience.
For some, it's the allure of a cheap getaway, as far as vacations go. For others, what makes the idea appealing is the promise that at the end of a short road trip is a wondrous place where time crawls. Where you can sleep under the stars, take in majestic sights and huddle around the campfire roasting marshmallows, not a care in the world.
These days, camping may have another draw. Deep in the woods, it's one of the few places where — even if not by choice — you can escape the grips of a 24/7 connected lifestyle.
Whatever the reason, the appeal of camping has been growing. The number of Americans camping is going up, and millenials are driving that growth, according to a 2017 independent study by Kampgrounds of America (KOA). Gen Z is equally enthusiastic, KOA found.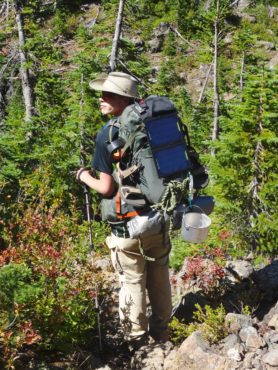 "Camping grows on you," says 18-year-old Robert Quill, who's accumulated an estimated 40 nights worth of camping during his six years with Boy Scouts Troop 220, based on the Key Peninsula. "You're in the wilderness, away from the noise, and you get to see some of the best views in the world."
So Many Places, So Little Time
Convenience, of course, is a perk for those living in West Sound. A mere 15-30 minutes takes you to one of the many campgrounds sprinkled throughout the greater Kitsap Peninsula. Drive for one to three hours, and you have almost a million acres worth of exploring to do — in the Olympic National Park.
With its 900 miles of hiking, 73 miles of hikeable coastline and lush rainforests, it is the third-most-visited national park in the western United States, according to the Olympic Peninsula Visitor Bureau. And here it is, practically in West Sound's backyard.
"It's one thing to see pictures and another to watch deer cross in front of you or see the waves crashing," says Quill, who considers the Olympic Mountains his favorite camping area.
Last year, Quill and his father, Chris, took a five-day backpacking trip hiking 40 miles through the Olympics, starting at the Tubal Cain Mine trail, over Mount Buckhorn, through Marmot Pass and over Mount Constance, ending up in the end at the lower Dose Forks campground. Some of the rugged trail they hiked gets few human visitors, so the pair were treated to rare views. During one part of the trip, Quill recalls looking out at Mount Rainier from the top of Mount Constance and thinking it looked just like The Lonely Mountain from "The Lord of the Rings."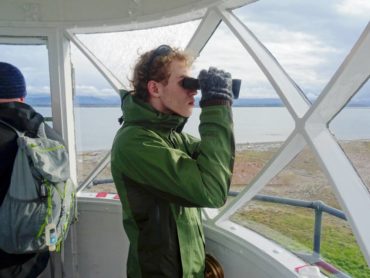 "The Olympics is a beautiful place, especially in the summer," Quill says. "[On the trails], you get to see what most people will only see through pictures."
Things You Shouldn't Camp Without
Whether you're planning your own outdoor adventure this summer to the Olympic Mountains or closer to home, take a page from the scouts, who are known around the world for their "Be prepared" motto. A successful camping trip starts with packing the right gear and supplies, and you may be surprised to find a few things on this list that you've never considered.
First things first, there are 10 essentials. At least if you're a Boy Scout. If you haven't packed these things — and a pre-trip inspection will discover if you haven't — you're not ready for camping:
Pocket knife or multitool
First aid kit
Flashlight with extra batteries
Water bottle
Fire starter or matches
Extra clothing
Trail food (snacks)
Sun protection
Map of the area and compass
Rain gear
The rain gear may seem superfluous when the temperatures are balmy and the skies clear. But don't underestimate the Washington weather, cautions Bruce Quaintance, committee chairman with Boy Scouts Troop 1523, chartered at the Bethel Grange in Port Orchard. Quaintance, who has advanced wilderness training, has been involved with the Scouts since the 1980s, when his son joined the Cub Scouts.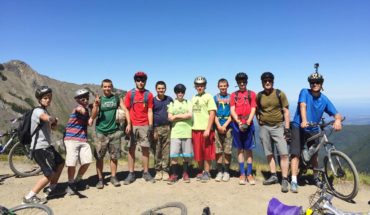 "Rain gear is the most important thing," he says. "If you live in the state of Washington, you want to own Gore-Tex because you're going to get rained on."
He recalls one particularly rainy trip during the third week of August (the hottest summer month) to the Olympic Mountains.
"It rained so hard, it took out the trail," he says. "There was no place to get shelter so everyone got wet."
Other supplies Quaintance doesn't leave without include a blue tarp, water tablets or purifier, three days worth of nonperishable food and 50 feet of rope or twine. And if he really wants something extra for convenience, he'll pack his backpacking lantern.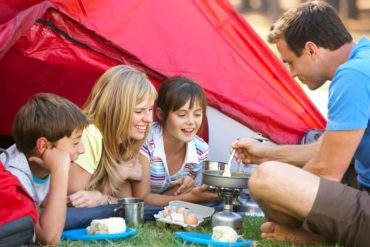 "On every trip, I've used everything I've taken," he says.
Rope or parachute chord and duct tape are two items many campers don't pack, but both are versatile tools that can fashioned for various uses. Duct tape may be self-explanatory — as the saying goes, there isn't much you can't fix with it — but rope?
"You'd be surprised what it can be used for when you get into a situation," Quill says. He names a few uses for rope that come to mind: "You can tie up food or broken bags, tie up a tarp, make a handle to hold something, fix your shoelace."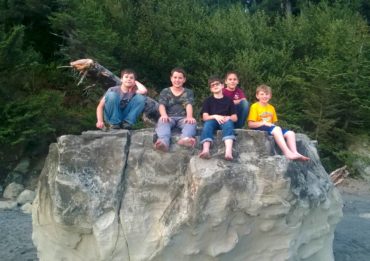 The blue tarp turns out to be just as versatile.
"You can use it as an emergency shelter. You can use it to gather water," Quaintance says. "We've camped alongside the road and put our sleeping bags on top of them."
Quill recommends always laying tarp under the tent.
"You want a tarp underneath your tent, whether it's rain or shine, because you never know when the ground will be wet," he says. "Even if your tent has a built-in tarp, you can't rely on it."
Quill also uses tarps to create a cover over his hammock. His camping hammock, which comes complete with a bug net, is his preferred sleeping method — it helps avoid a rocky ground, and it can prove dryer if it rains.
"If you have a tarp draped across the hammock so the tarp is touching both trees and is staked off at each corner, you will stay dry," he says. "The hammock is like a cocoon."
Tips for the Novice
Based on his experience with an estimated 30 campouts, Quill offers the following tips for the novice:
Make sure you have the right gear, especially if you have to hike to your campsite. Sleeping bags have different temperature ratings, and you don't want to carry a heavier winter sleeping bag during the summer. Use a backpack designed for hiking and make sure it fits you properly, otherwise you will not be comfortable and will tire faster.
Check your equipment — camp stove, sleeping gear, etc. — before the trip to make sure it's working and clean, and ensure your hiking boots still fit.
Pack extra socks, as you never know when your feet may get wet, plus you could use socks as mittens if your hands get cold.
If you want to use a hammock, you'll need a pad to make it comfortable.
Avoid cotton clothing: It won't keep you warm in the colder temperatures and it will get wet if it rains.
Have appropriate shoes if you plan to hike on a beach — it can be more challenging to hike on softer ground (and easier to twist your ankle).
Do your research on the area. You're likely to need a park-use permit or back-country pass, and some areas have specific requirements for food safety (like tying up food above ground, using bear-safe containers etc.)
Quill, who recently graduated from South Kitsap High and has been attending Olympic College through the Running Start program, didn't do a lot of camping before he joined the Boy Scouts seven years ago. Since then, he found camping to be a great way to learn an appreciation for natural spaces — and the importance of conserving them.
"The more people camp, the more they're likely to admire and see the beauty at their hands," he says. "If more people see the beautiful monuments, they're more likely to preserve them, or not let others destroy them."
Camping in West Sound
Here are a few local campgrounds to get you started exploring the beauty of West Sound's nature. (Note: Reservations may be required; some RV-suitable sites don't have hookups.)
Fay Bainbridge Park, Bainbridge Island
This city of Bainbridge park has 1,420 feet of saltwater shoreline with sweeping views of Puget Sound and Cascade Mountains, sandy beach, kids' playground, volleyball net and picnic tables.
Scenic Beach State Park, Seabeck
Tents, RVs, two hike-in/bike-in sites
Named "best romantic spot" by locals, the picturesque park has views of Mount Olympus, a gazebo and country garden, boat launch, swimming, volleyball fields, horseshoe pits and more.
Tents, cabins, hike-in/bike-in sites, RVs
Whether you put up your tent, camp with all the conveniences including electricity at one of the four cabins or bring your RV, you'll find plenty to do, from fishing and flying a kite to hiking and exploring the beach and enjoying the views of the Olympic Mountains.
Green Mountain and Tahuya State Forests
Popular for off-road vehicle riding and horseback riding, these DNR-managed forests are perfect for active recreation while you camp. Fishing, hiking, hunting and mountain biking are some of the activities, plus some areas have gorgeous views of the Olympics, Mount Rainier and the Seattle skyline.
Tents, hike-in/bike in sites, RVs
The park is perfect for those who love geocaching or want to launch a boat, but offers numerous other activities and amenities, such as a kids' playground, a 350-foot dock, fishing, paddling and more.
Tents, hike-in/bike-in sites, RVs, plus two Cascadia Marine Trails sites
Another romantic setting, Manchester has unique features such as an old torpedo warehouse and a mining casemate. Things that will keep you busy include horseshoe pits; volleyball net trails and a 3,400-foot shoreline where you can kayak, swim and fish.