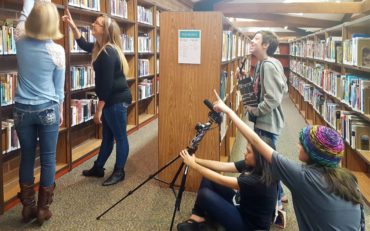 As ingrained into American culture as apple pie, public libraries have been, in the words of Franklin D. Roosevelt, "the great symbols of the freedom of the mind." Embedded into their communities, they became not just an institution that multiple generations have relied on to quench their first for knowledge, but also an instrument of change — an essential part of democracy itself.
But now, the internet is a freely available repository of the collective human knowledge. Many readers prefer to swipe through their digital books and magazines rather than flipping print pages. The Information Age turned the idea of research on its head (Google comes to mind). And, nearly 80 percent of U.S. adults, according to Pew Research Center, walk around with a tiny computer in their hands that they can use to read books and browse the web (and, incidentally, make phone calls, too) from anywhere they wish.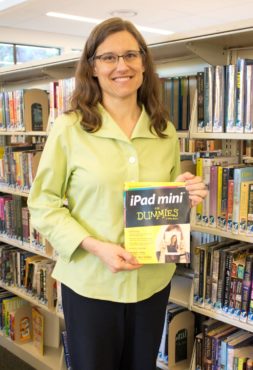 Trying to keep the pace with this digital transformation of people's lives, the local public libraries are evolving. Their challenge: striking a balance between remaining a safe, trustworthy source of information and learning, and providing new services that answer the demands of the harried, tech-fueled lifestyles of the 21st century.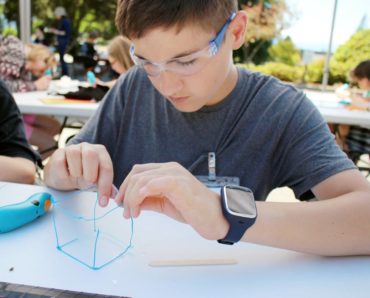 "Libraries look at how community needs evolve over time," says Shannon Peterson, public services director at Kitsap Regional Library. "Librarians are adaptive and as technology changes, we're always thinking, how do we change with it."
One change comes in the way libraries view their book collections. KRL has been offering ebooks and downloadable audiobooks for 10 years, and the service has been growing every year, according to Peterson. In 2016, the library's 83,000 active patrons checked out a total of 244,107 ebooks and downloadable books.
"It's about convenience," says Sharon Grant, manager of collections and technical services at KRL. "We all spend a lot of time with our smartphones — it's a trend in how we communicate."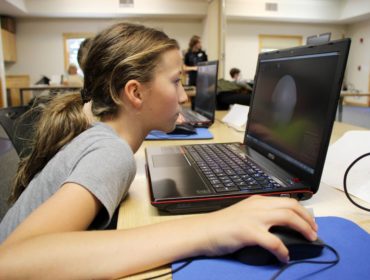 This trend comes at a price. Ebooks work the same way print books do: There are limited "copies" available that you can check out for a limited time. But ebooks cost more for libraries — ironic, one might say, considering that publishers save money on printing.
Karen Brooks, manager of the Gig Harbor Branch of the Pierce County Library System, says downloadable versions are generally more expensive than print because of licensing terms. Consequently, to provide this service to the community, the library has to make a conscientious budget decision.
"Ebooks are very popular and we keep increasing our budget for them every year because we can't keep enough of them," Brooks says.
Kitsap has done the same thing. According to KRL's Vision 2020 Strategic Plan, more than $240,000 was reapportioned from the annual budget to the digital collection in 2014, compared to only $35,000 in 2010.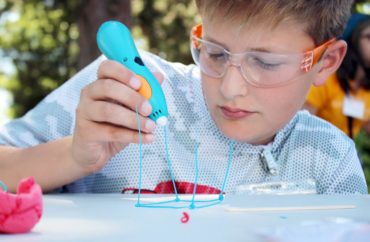 "Print is still the majority of our collections budget but the more people are interested in new titles, it's something we're always thinking about," Brooks says.
Systemwide, of the 550,000 checkouts by PCLS' 371,000 patrons in August, 101,000 were ebooks. That's a 16.5 percent increase from the year before.
Those numbers reflect more than simply convenience. Much like the first public libraries of the 19th century gave access to books to the masses — democratizing what had been an activity of the elite — ebooks are improving access to books for certain populations. Among those are people with poor vision — they can enlarge the digital version to much larger type — and those who can't get to their local branch due to lack of transportation.
"It's opened a lot of doors for people who had to give up being able to read books," Brooks says.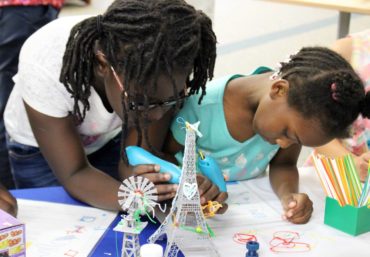 Audiobooks are also in high demand, says Adam Jackman, adult services librarian at the Gig Harbor Branch of PCLS.
"In Gig Harbor, we have so many commuters, so audiobooks are popular," he says. "In the summer, families also like to use them when they go on vacation drives."
Other digital resources Kitsap and Pierce libraries offer include downloadable songs and magazines. Unlike books or print magazines, digital versions of magazines — about 70 different titles available — don't have to be returned. KRL's patrons downloaded 19,722 magazine issues and nearly 61,000 songs last year — that's an average of about 167 songs and 54 magazines a day.
Both Kitsap and Pierce also offer free access to different newspaper and journal articles; Consumer Reports and Chilton (auto repair) online databases; Brainfuse, an online tutoring and career coaching service; ancestry.com (from inside the library only); Microsoft Imagine Academy; and various other resources that range from language learning, health information and investment data, to college entrance exams practice.
"We work with specialized, library-specific vendors so it's a bit of a push-and-pull of what's available, how high is the quality of the service and what does the community need," Peterson says. "It's about finding the right time for using our limited resources in the best way possible."
This push-and-pull is why KRL doesn't yet offer a streaming service like Hoopla (which Pierce does have) or through Freegal, which KRL already uses for music downloads.
"Those services are expensive so we don't subscribe to them," Peterson says. "But we're keeping an eye on them. Hoopla's a great service but the content is not Netflix."
Ahead of the Curve, Too
Despite that push-and-pull, the local public libraries are remarkably high-tech. They offered ebooks several years ahead of ereaders and tablets popularizing them. Pierce County Library System introduced the ability to renew books via SMS (text messaging) before many banks — which are often technology trendsetters — adopted SMS.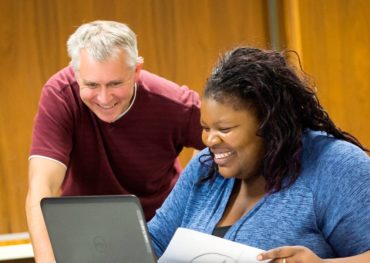 And there's at least one technology, 3-D printing, that libraries are opening access to even before the commercial market takes off. Both KRL and PCLS have 3-D printing programs. It's part of a trend called "makerspaces," library areas and services where patrons can create intellectual and physical works.
At the Gig Harbor Library, the donation of four 3-D printers enabled a new program that offered ongoing classes to kids and adults.
"They were extremely popular and filled up," Jackman says. "People came from as far as Kitsap area and Eatonville/Graham."
The branch ended the program in 2016 because the equipment wore out, but a new, systemwide program is launching that will offer traveling 3-D programs around the Pierce County branches.
Kitsap Regional Library also acquired 3-D printers as part of a grant and has been offering youth programs, like a summer boot camp and ongoing workshops.
"We let the teens decide what projects they want to work on, and 3-D printing has been a great catalyst complementing those projects," says Seth Ciotti with KRL's youth services. "3-D printing connects to so many professions, so they were able to explore different fields."
The next hot technology in makerspaces may be virtual reality. Brooks says it's not something PCLS is discussing yet, but other communities are blazing the trail.
"As the technology is more successful and other libraries do more with it and we can see how they're using it, it becomes more feasible," she says.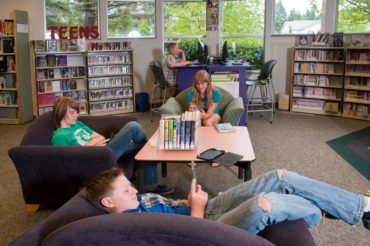 Changing with the Times
The diary of a librarian, if there were such a thing, would provide an interesting window into how technology in our lives has changed over time. Basic computer classes, for example, gave way to classes on WordPress, a platform popular for website design and blogging.
What hasn't changed is the fact that members of the community see their local library as a resource for their tech questions. In the past, questions that came up frequently were things like how to use a computer mouse. Now, more likely questions from patrons are how to use a new smartphone.
Tressa Johnson, an adult services librarian the at Bainbridge Island Branch, says it's not uncommon for people to come to the library for help after receiving an older device from a family member who upgraded. While librarians can provide tips for using those devices for library services, they can't typically help figure out what may be wrong with a device.
"It has surprised me that the need for these kind of services is much broader than I have anticipated," Johnson says.
That's why the library launched a service a few years ago for tech-savvy volunteers to answer those kinds of questions one-on-one. The program is temporarily suspended at Bainbridge because of the library remodel, but is going strong in Poulsbo, where volunteers are available Monday through Thursday by appointment. Patrons can also bring their computer-related questions to the Silverdale Branch on Fridays and get help from members of Kitsap Computing Seniors.
Johnson has some surprisingly "old-school" advice for those trying to learn how their devices work: Check out a book. She says the "Dummies," "Learning Visually" and "For Seniors" series are all excellent, and she can speak from personal experience. After owning a first-generation iPad for four years, Johnson began reading the "My iPad for Seniors" book that the library had.
"From page 1, I started using my device differently," she says. "I've learned that there was so much more to that device, and there were more efficient ways of using it."
Mission: Access
Gig Harbor's Brooks worked for a decade at the Carnegie Library of Pittsburgh, one of the first of nearly 1,700 public libraries established in the United States thanks to businessman and philanthropist Andrew Carnegie. She notes that the mission of the libraries hasn't changed since then. It's all about access to educational resources. At the time, it was books; now it may be anything from WiFi to resources for entrepreneurs and college students.
"It started with, here's a building where the community can come to get access to these resources they don't have," she says. "Then came microfiche, then computers. Who knows what the next thing is."
Whatever that next thing is that libraries make accessible to the community, books — the printed kind — are not going away any time soon. In recent months, sales of ebooks have declined while sales of printed books went up. And libraries remain relevant to the newest generation of adults: The Pew Research Center recently found that millenials were more likely than other adult generations to use libraries.
As Brooks sums it up, "The newest cutting-edge technology is fantastic and I'm glad libraries explore it. But even providing access to those who don't have the [more basic] technology is cutting edge."